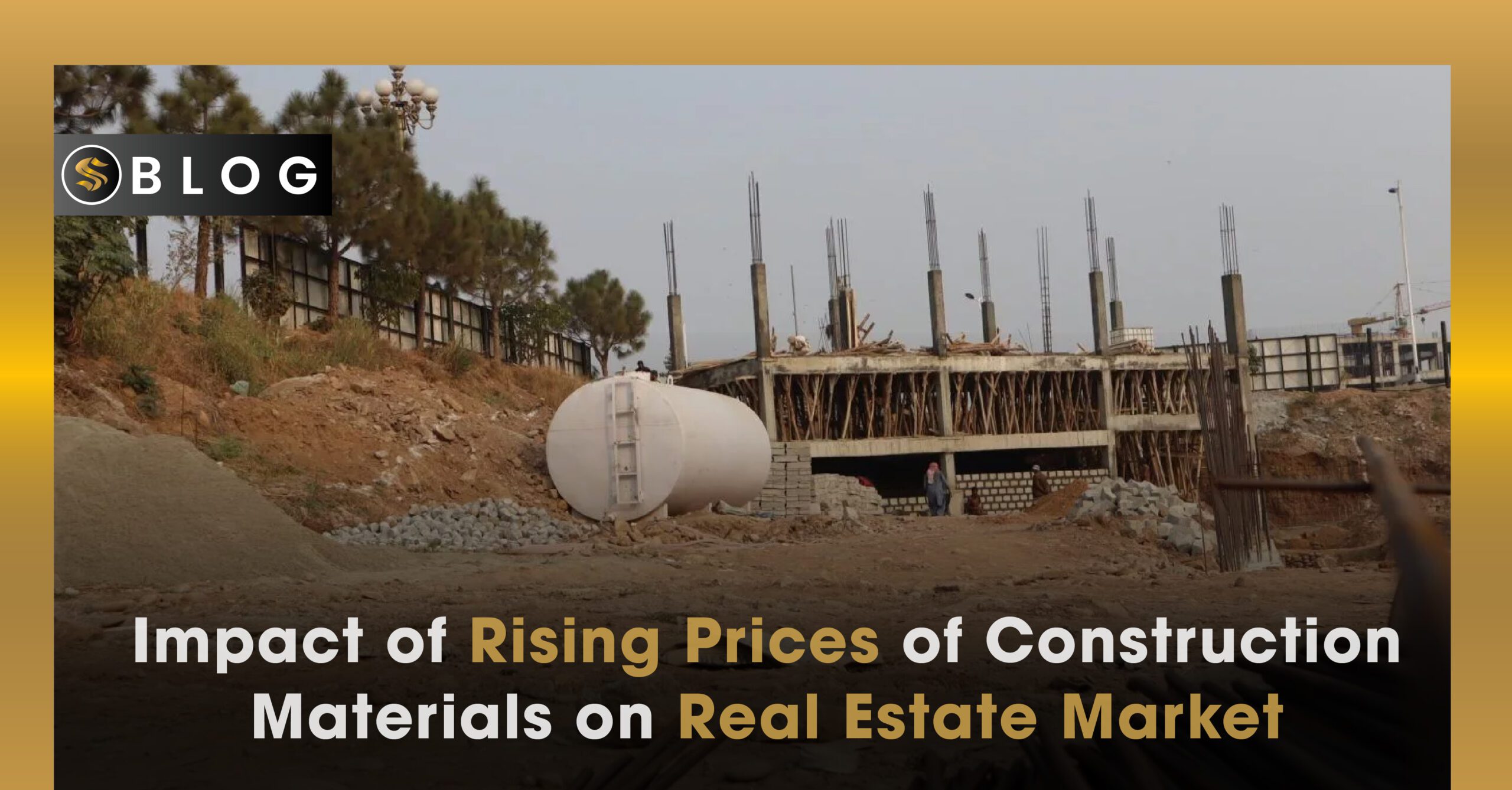 Share This Story, Choose Your Platform!
Ever wondered why real estate developers are unable to provide the expected results on time these days?
There are several reasons due to which the builders are facing difficulties in timely delivery of their projects.
One of the many reasons is the cost of construction materials which is constantly rising in Pakistan. Due to this many real estate developers have to revise the prices of their real estate projects.
This unusual increase in prices is also generating unexpected delays in delivery of projects and even the cancellation of projects that were planned to start soon.
Following is a comparison of current pricing in Pakistan for three basic and commonly used construction products. This will help you to be able to better grasp what your contractor is concerned about.
Bricks
Bricks are one of the most ancient and important building materials. The price of bricks is mostly determined by the material's size and consistency. In Pakistan, the prices of primary types of bricks are:
Price/1000 Bricks in Pakistan
| | | | | | | |
| --- | --- | --- | --- | --- | --- | --- |
| Fly Ash Bricks | Awwal Bricks (A+ Class) | Awwal Bricks (A Class) | Tuff Tiles | Doam Bricks (B Class) | Khangar Bricks (C Class) | Tile Bricks |
| Rs. 14,000 | Rs. 13,200 | Rs. 12,800 | Rs. 50,500-85,500 | Rs. 9,200 | Rs. 8,800 | Rs. 10,000 |
Steel
Steel prices have also been rising and since steel is both an important and already expensive building commodity in Pakistan, developers' concerns about the rate are well-founded. Steel prices in Pakistan are as follows:
Steel Size (In Sutar or mm)
Grade 40 Rate
Grade 60 Rate
3 Sutar – 10mm

Rs. 192/Kg

Rs. 192,000 per metric ton

Rs. 194/Kg

Rs. 194,000 per metric ton

4 Sutar –  12mm

Rs. 190/ Kg

Rs. 190,000 per metric ton

 

Rs. 192/ Kg

Rs. 192,000 per metric ton

 

5 Sutar –  16mm

Rs. 191/ Kg

Rs. 191,000 per metric ton

 

Rs. 192/ Kg

Rs. 192,000 per metric ton

 
Cement
Another important construction material in Pakistan is cement. Its prices, like those of other critical building materials, are rising, resulting in an increase in the entire cost of a project. The prices of Cement in Pakistan are:
| | |
| --- | --- |
| Cement Company | Price/50 KG Bag |
| DG Cement | Rs. 725-730 |
| Best way Cement | Rs. 725-730 |
| Fauji Cement | Rs. 715-720 |
| Attock Cement | Rs. 720-725 |
| Askari Cement | Rs. 720-725 |
Therefore, the developers are not able to deliver the projects on time because there is uncertainty in the prices of construction material. But there are several builders who do not compromise on the quality of material due to prices. One of such builders is Sapphire Builders & Associates. Sapphire Builders & Associates use the cement from Fauji Cement Company and steel from Karachi Steel Company for its foremost project Opal Mall & Luxury Suites .
Prices of construction materials is only one aspect that affect the timely delivery of the project. There are several other factors that builders have to consider during the construction process. These factors include labor, trustworthy ownership, equipment, machinery, etc. The builders who focus on other factors as well, have an advantage of delivering quality projects on time.
In my next article, I will discuss these other factors as well and also the importance of focusing on every aspect of the construction.
Stay tuned!