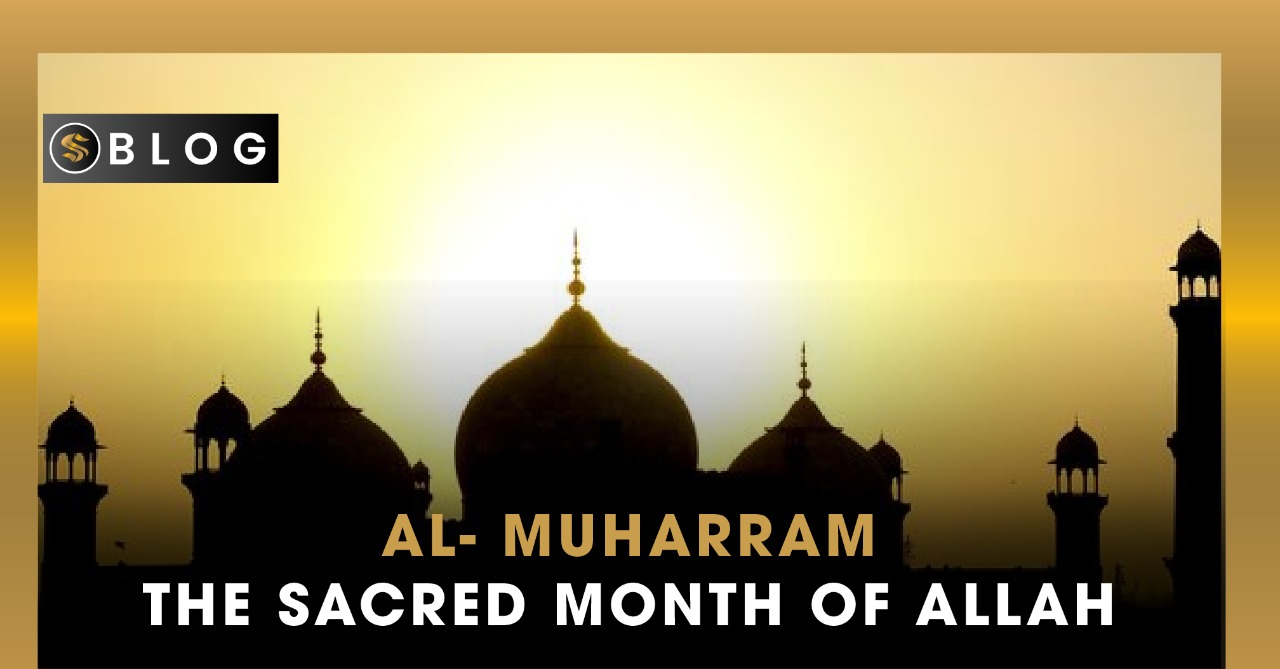 According to the Islamic lunar calendar, Muharram is the first month of the year and the start of the New Islamic Year. One of the holiest months in Islam is Muharram. And it is highly revered by Muslims and it is viewed as a period for reflection and compensation among many. Muharram, Hazrat Imam Hussain (AS) lost his life and Muslims honors the suffering of Imam Hussain(AS), the child of Hazrat Ali(AS) and the grandson of Prophet Muhammad (PBUH) in the skirmish of Karbala. Muslims all over the planet observe the initial 10 days of Muharram as a holy time of recognition. On the 10th day of Muharram, also known as Ashura, observe a day of sadness and grief.
Islamic Calendar
There are 12 months in the Islamic calendar, Muharram being the first month is followed by other Islamic Months as Safar, Rabi- Ul-Awwal, Rabi-Ul-Sani, Jamadi-Ul-Awwal, Jamadi Ul-Sani, Rajab, Shaa'baan, Ramadan, Shawaal, Zil'Qadah, and Zil'Ḥij-jah. The Islamic New Year allows supporters an opportunity to anticipate the future and ponder the great and terrible things they have done in their life. Muharram is one of four sacred holy months of Islam observed by Muslims. The sanctity of four months is even present in the Verses of Holy Quran.
'Indeed, the number of months with Allah is twelve [lunar] months in the register of Allah [from] the day He created the heavens and the earth; of these, four are sacred. That is the correct religion, so do not wrong yourselves during them…' (Qur'an, 9:36)
Significance of Muharram
The word 'Muharram' in a real sense signifies 'prohibited'. It is sanctified to the point that specific actions are not allowed and termed as illegal during it, as they would infringe its essence of holiness.
Observation in Pakistan
In Pakistan, the first ten days' finish in Ashura when the locals partake in long grieving walks. Muslims observe the month with large-scale public gatherings, the start of a massive Majalisay, and the distribution of Niyaz and water to suggest a connection with Imam Hussain's afflictions, whose ailment symbolizes a more significant struggle against oppression and injustice. While Imam Hussain (AS) was beheaded and martyred in the Holy Battle of Karbala, his message of graciousness, equity and uniformity is accepted to live on among individuals till day.
In Pakistan ,9th and 10th Muharram are given a religious holidays for people to remember the martyrdom and grieve the loss through different rituals.
Security Measures in Muharram 
Every year, proper security plans are made by Authorities in Pakistan to preserve security and hundreds & thousands of police, rangers and even army officers are allocated on different cities of Pakistan. This year armed forces all through the nation are ordered to stay extra watchful to guarantee strict observances, particularly during the initial days of the month to pass off calmly. Stringent guidelines have been given for continuous memorial service parades to Imam Bargahs and also conveying of Bomb Disposal Unit and sniffer canines checking at inside Imam Bargahs and on the courses of the parades. All imam Bargahs delicate and vulnerable spots are notified to monitor through CCTV and processions through using metal detectors to guarantee peace and harmony and avert any inappropriate occurrence. It is guaranteed that grieving walks go through the registered timings of parades to be noticed stringently to local authorities for the coordination for compelling watching and use commando vehicles for safety.
The greatest security challenge during these days is obviously guaranteeing and arranging huge number of Majalisay and grieving parades coordinated in a liberated environment to avert dread and savagery.
Covid-19 Safe; Muharram
Muharram is observed in a traditional pattern every year but this year, it will be observed in a different way as we all are aware of Covid-19 and how drastically it has affected every Pakistani in recent years. The National Institute of Health (NIH) urged people to observe wellness rules and exercise social segregation during the Ashura mourning rituals in order to prevent the rise of corona cases after reports that Covid-19 infections had been overrun.
General precautionary measures are said to followed by citizens in this month. Increase the use of sanitizer and face mask. To elude handshakes or hugging and huge gatherings. It has been instructed for old and sick people specially to avoid huge gatherings. Try to maintain 6 feet distance from others. Use your own water bottles during walks.
Observe the day as you want, but first take protective measure to not only protect yourself but your family as well from contagious disease. If no SOPs were followed there is a fear that Covid-19 cases will spike again.
Message of Peace
Islam is a religion of harmony, love and resilience and loathe all types of sectarianism, fanaticism and biases. It teaches us love for mankind despite of cast, color, creed or race. And we all should respect the grieving month's essence. It has been guided to fast, pray, recite Holy Quran and ask Allah for forgiveness.
The Speaker National Assembly, Raja Pervez Ashraf on Saturday, 30 July,2022 in a formal message instructed the citizens to manufacture solidarity nationwide for harmony and serenity in Muharram-ul-Haram. He advised the Ulema's of State and Orthodox Scholars and Researchers to assume and adopt their due part of proper roles and effects in and impact to make strict congruity and to spread the genuine message of Islam.
"Let us to make a purpose and goal today to surrender our disparities and get joined to foster far reaching system for battling and eradicating psychological oppression, sectarianism, hostility and radicalism from the country" he added.
In an official statement, Zahid Akram Durrani, the deputy speaker of the National Assembly, advised us to adhere to the penitential and stern spirit of Muharram-ul-Haram.
The messenger of Allah, Prophet Muhammad (PBUH) said:
Hussain is from Me, and I am from Hussain. Allah loves whosever loves Hussain.
(Jami'Trimidhi, Merits of Al Hassan and Hussain, Hadith No.4144)