Share This Story, Choose Your Platform!
The Punjab Government has started the process to begin construction on the project and budgeted Rs. 8 billion for six key roads in Murree. According to a district administration senior official, the initiative will facilitate travel for both locals and tourists to the hill region.
The cost of reconstructing the following roads is estimated to be:
1.51 billion for the Kalar Dhan Gali Road
1.11 billion for the Rawalpindi-Kahuta Jeora Road
1.63 billion for the Jeora-Panjar to Panjaar-Nar Road
1.23 billion for the Rawalpindi-Lehtrar Kotli Sattian Road
1.9 billion for the Chirah Chowk to Taban via Karor Road

MNA's Remarks about Murree Roads
PTI leader and MNA Sadaqat Abbasi Dawn that the provincial administration had begun the process of rebuilding the roads in Murree and the surrounding districts.
He claimed that the locals had been calling on the authorities to rehabilitate the roads for quite some time now.
He claimed that after allocating the monies, the provincial government urged the district administration to assure high-quality work.
All housing societies and other work will be transferred to the new development authority, which was going to be established for the hill station of Murree. He declared that the Punjab Assembly would soon pass laws in this regard.
Need for Reconstruction
The need for this reconstruction was the horrific tragedy that took place in January 2022. Many people lost their precious lives, while the reports revealed that Murree Roads were not repaired for the last couple of years due to which snow accumulated in the crevices, which caused roads blockage and people were stranded to death.
After this incident, which should not have happened, the authorities thought that there was a dire need for the reconstruction of these roads.
In order to have smooth roads so that travelers do not face any difficulties, finally the government has now allocated around PKR 8 Bn in order to reconstruct roads of Murree, proper team has been established in order to look into this matter so that the construction is not delayed at any cost.
Additionally, in Murree and the neighboring districts, the provincial government has begun restoration work on these roads. The district administration has been tasked to ensure that the work is done well after the government granted the cash for road restoration.
Oak Vista Luxury Service Apartments
These opulent residences in Murree with a magnificent view of the valley below, are known as Oak Vista Luxury Service Apartments, a peaceful modern enclave about modern architecture. Living in these apartments would be like living in nature with all the comforts provided by modern technology, which will be an experience for you to remember. Enjoy your Dream Home vacation at Oak Vista, the Finest Apartments in Murree!
Dive into the peacefulness and tranquility of nature and enjoying snowfall from the hazard free vicinity now!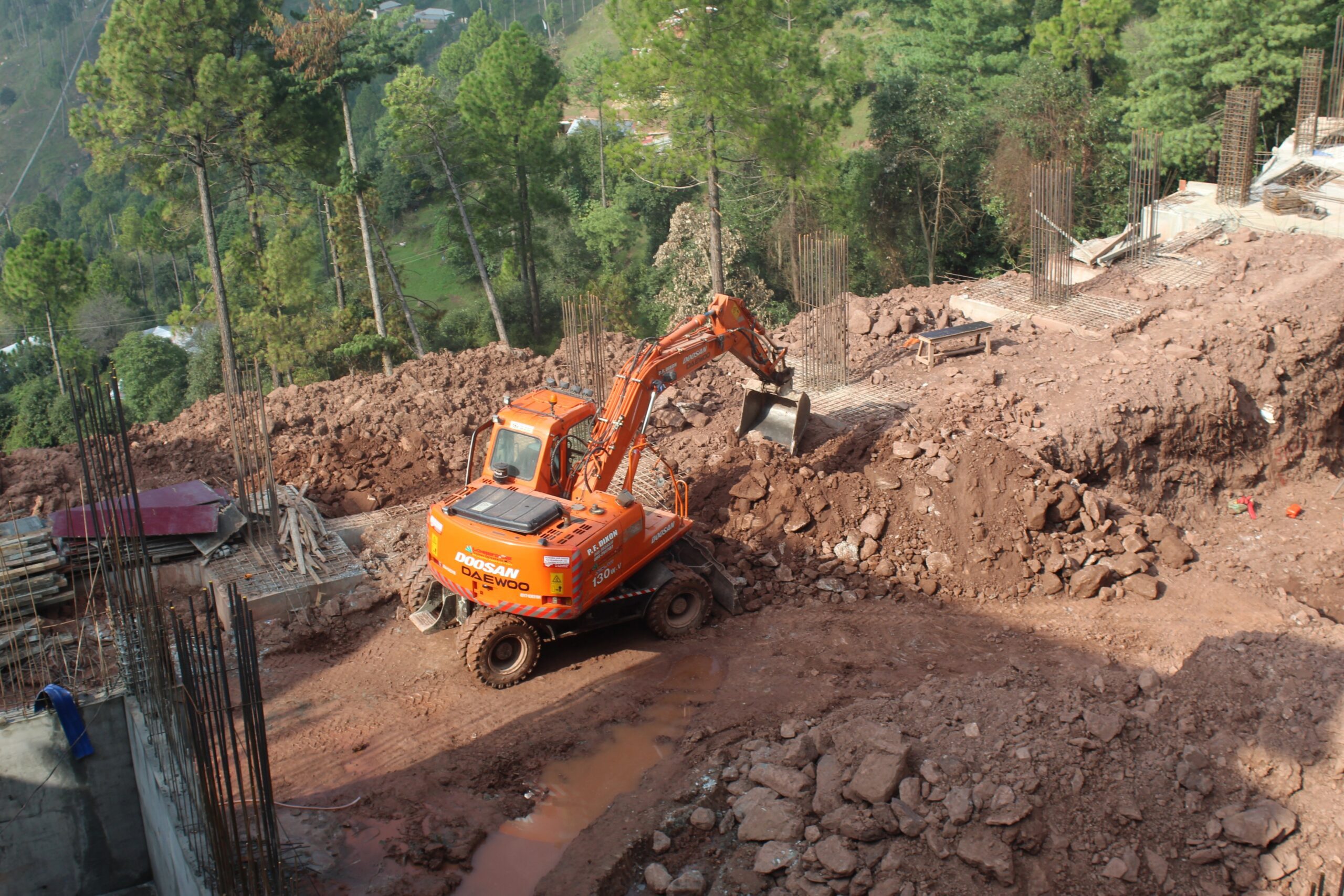 Oak Vista Site