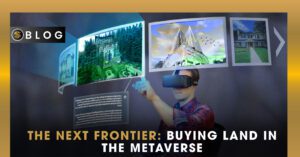 Share This Story, Choose Your Platform!
A Complete Guide to Metaverse Digital Real Estate
What exactly is Metaverse?
The metaverse is a sustained, virtual, three-dimensional environment that integrates numerous virtual environments. Thanks to the metaverse, customers will be able to collaborate, connect, and interact socially in these 3D environments. Also, you can even buy digital real estate. Although the metaverse does not yet exist in its entirety, some platforms do have metaverse-like aspects. Currently, realistic metaverse experience is obtained from online video games. By holding in-game activities and building virtual economies, designers have pushed the limits of what a game can be.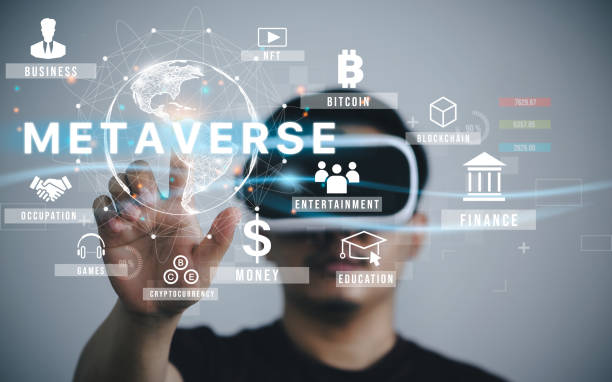 The metaverse is very much in development. Investing in there carries huge threats. However, given the tremendous possibility of future rewards, the risks could be worthwhile. Therefore, just like any investment or company activity, one would conduct thorough research before deciding to accept risks.
We at Sapphire Builders & Associates put together a handy guide to metaverse real estate. You will discover what it is, how it works, the potential challenges and issues, as well as how to turn it into a profitable investment. Metaverse real estate allows consumers to socialize online. Individuals can interact in their virtual land. Developers can charge for accessibility to the material.  Companies can leverage their virtual properties to promote services, introduce virtual products, and deliver exceptional customer experiences. Such digitized property tracts present a profitable possibility for property investors. Metaverse properties can be built, exchanged, or rented very much like real-world assets.
Why should you buy metaverse digital real estate?
There are two main reasons you might desire to own land in the metaverse, just as there are in the actual world;
The first option is generally the safest: you want to utilize it for something specific, which includes making a home or a company location. When we say "dwelling" in the metaverse, we truly mean owning a location to call home, in which you can display personal belongings or even invite guests over there. It's similar to having a personal website in the early days of the internet before everyone switched to social networks. Consumers will utilize metaverse homes to display their personalities digitally or to store their collections of unique digital collectibles. This is the less hazardous argument for wanting to buy metaverse land – because you'll almost certainly receive what you desire!
A second reason is as an investment, and this is where matters become a little dicey as, like any investment, there's no assurance that its price will rise. But, it appears that we are currently in the midst of a gold rush in metaverse digital real estate, with average values soaring by a factor of ten in the last year. Numerous individuals are purchasing digital land now since people anticipate it would become much more profitable in the long run as more individuals get interested. Some are already purchasing to rent, with something like a burgeoning private rented sector.
On the metaverse, the property is typically purchased with cryptocurrencies such as Ethereum, SAND, and MANA. Obtaining these is generally the first step.
The above two formats are extremely popular for owning virtual homes and land, while they have well-established architecture including well-known owners and renters, such as celebrities and businesses to add credibility to them. Property can be acquired separately from the platforms themselves.   The second item you'll need is a wallet that can store NFTs, which are used to record profits & possession of metaverse land. Some of its most famous is Metamask and Binance. Much like with real-world real estate, in terms of purchasing immediately from platforms, there is a thriving third-party dealers market.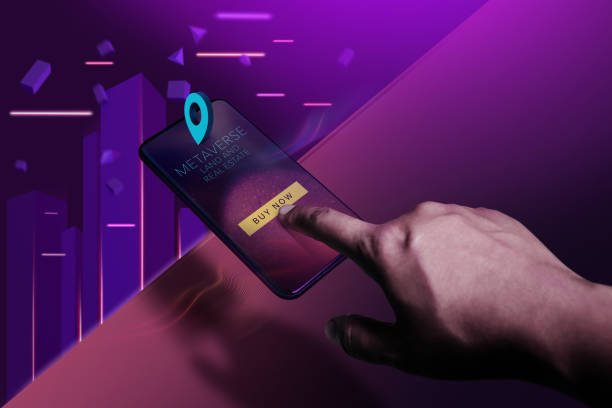 How Do I Decide Which Metaverse Land Parcels to Purchase?
Inside the metaverse, just like in the real world, location matters when picking a virtual land. As premium brands including Samsung, Miller Lite, and Adidas stake their claims in these virtual worlds. Many early buyers of land adjacent to them or nearby have profited handsomely from their purchases, who usually assemble will become more valued than someone in unremarkable surroundings.
Examine land holdings that are close to dense areas and not within them. The majority of metaverse real estate data seem to be favorable. They show huge profits for early "settlements" on online networks. Do remember that some realms are relatively fresh and not yet completely formed. Although the figures may be appealing, you may need to go deeper and examine beyond stats.
Is it safe to buy metaverse digital real estate?
This is possibly the most important issue – especially if you intend to invest a significant sum of money.   Purchasing digital property, like purchasing cryptocurrency and NFTs, is a heavy investment. For starters, the marketplace is mostly unregulated, which means that if something bad happens or if a vendor turns out to be a scammer and disappears with your cash – you may find yourself on your own. In case even when you're not cheated, there are technical factors that can add a further layer of danger because payments are conducted in bitcoin and NFTs, you must be convinced that you can safely keep all these and won't lose your passcode.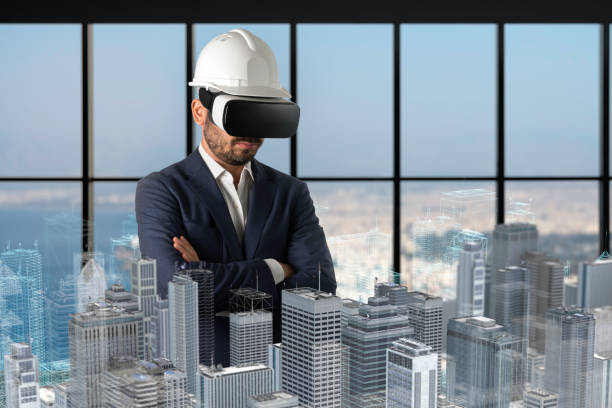 Since everything is safeguarded on blockchain technology using smart contracts and carefully encoded, the chance of someone stealing the virtual real estate or reneging on commitments to make payments is now small if you remember its passcode.   Advancing technology may render today's modern cryptographic security controls outdated. That might not be a concern right now, but it is something to consider if you are looking at making substantial, long-term commitments.
Investment in the Metaverse: Risks and Challenges
Even though averse is likely to grow rapidly in the coming years, it is indeed a young business that is far from solid. For one thing, if a virtual world network automatically disconnects for long, all of your land and assets on that site vanish. Then there's the question of value. The challenge of how to evaluate a place whose scarce is synthetic or whose potential value cannot be estimated has always been present. Metaverse land is vulnerable to turbulent situations because its value is based on notoriously volatile cryptocurrency.
Risks are high, but the potential rewards are also high
Investment in metaverse properties is pure speculation instead of constructive, as it is fraught with risks. To suggest the dangers are significant is indeed an estimate. One can squander all of his resources inside the virtual world with a single glance. The quick transition to complete digitizing for almost all businesses, though, has the potential to provide significant profits on metaverse real estate holdings.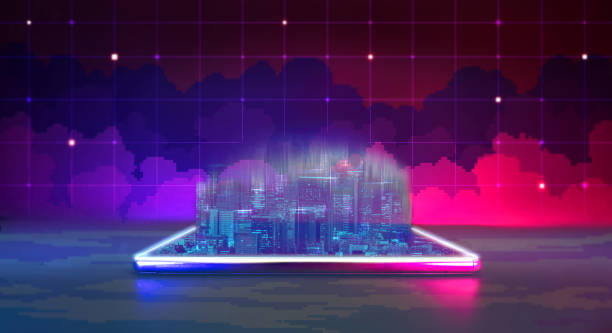 Discover everything you could about metaverse before making any investing decisions. Recognize and analyze the risks and barriers versus the potential rewards. Form your own opinion just once you have properly examined all of the advantages and disadvantages.
The future of metaverse real estate investment
Throughout the long run, it will be controlled by the metaverse future. Many of the world's most prominent and important companies, including Microsoft to Facebook, have been wagering big that this is the upcoming generation of the internet. If this proves to have been the case and the metaverse becomes as vital to society and business within the next two decades as the internet has been in the previous 20. Digital real estate will be a more fascinating and valuable commodity. We embrace the chance that the internet allows us to cultivate consumers and develop innovative new goods, from major companies to individual social influencers.
Want to read more about such interesting topics, follow our blogs to get new and amazing information.