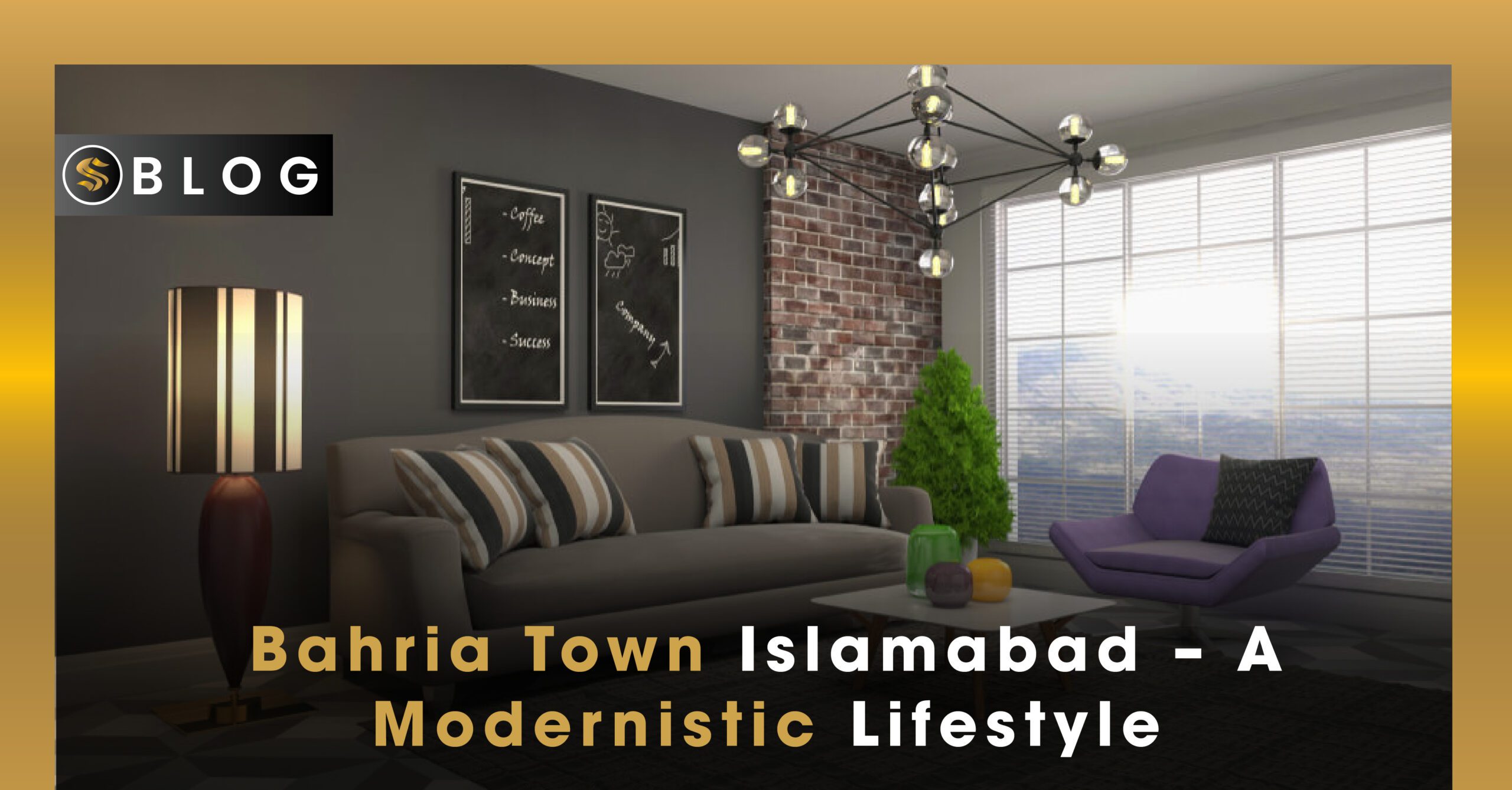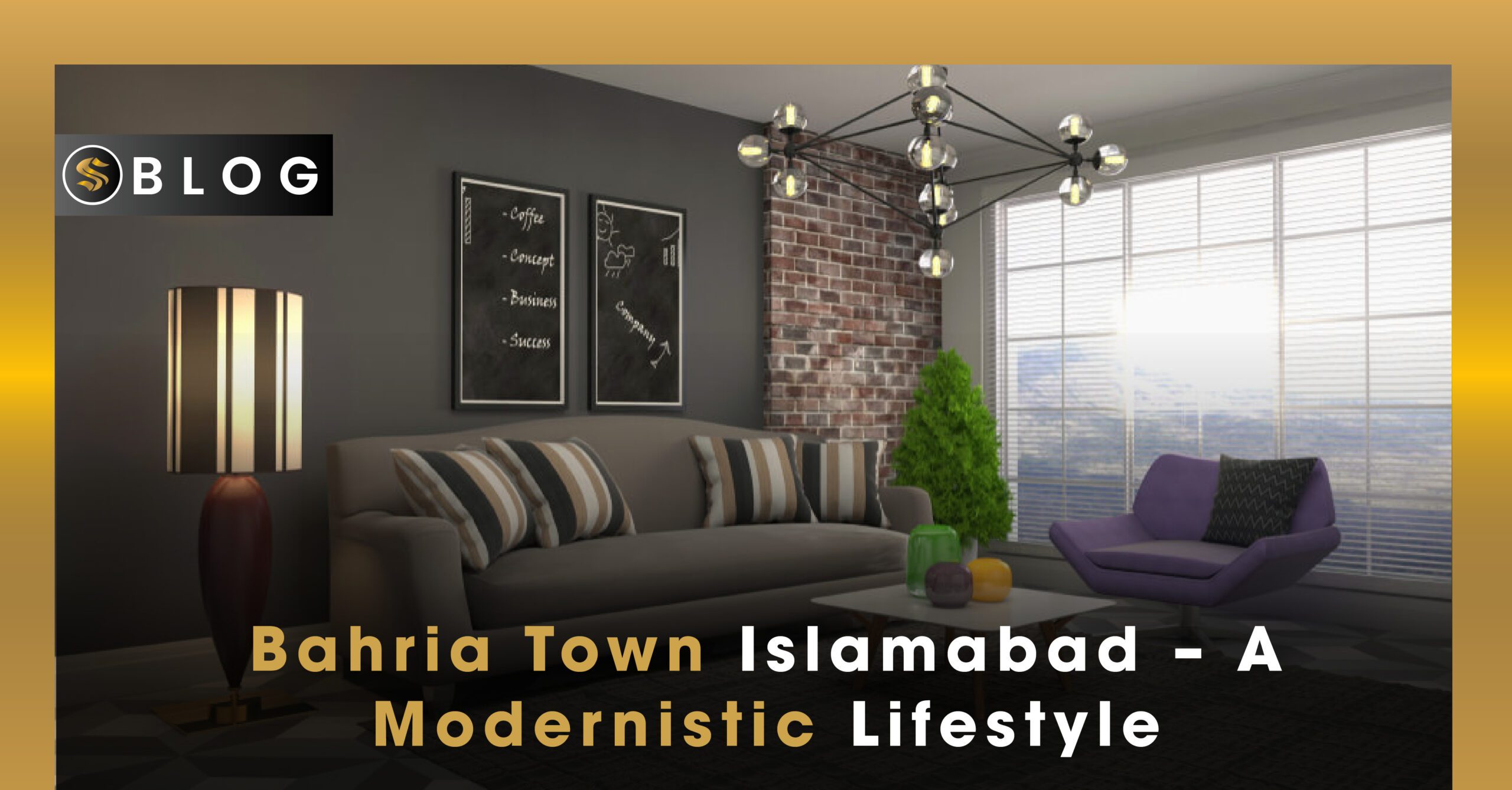 Share This Story, Choose Your Platform!
Bahria Town Islamabad – A Modernistic Lifestyle

Modern Architecture is really about well-being. I think that people want to feel good in a space. On one hand it's about shelter but on the other, it's also about pleasure." Zaha Hadid
In this contemporary world, humans are changing and evolving every day, same is the case with the demand in real estate business. As we know that life in 19th century was minimalist and subtle with underdeveloped technology. But in 20th-century life has become steady and swift. Today's living is a dynamic lifestyle with advanced technology and social media.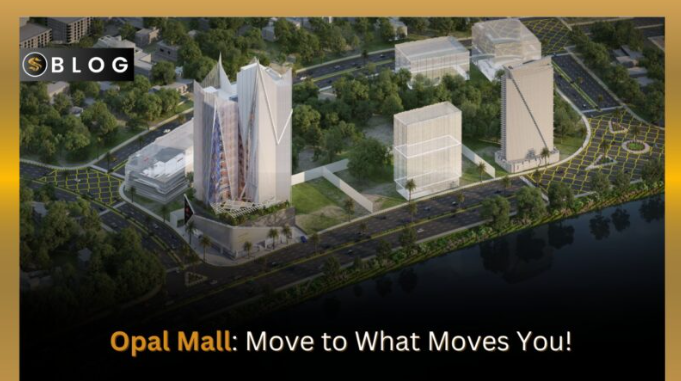 You May Also Read
Here's Why Opal Mall Is The Best Location To Invest In Bahria Town, Islamabad
Life is growing rapidly in modern times with high-tech and social media platforms. Generation Z is fangled as compared to millennials but now the properties are Avaunt Grande with sheen finishes. There is extravagant high-end construction with prodigious facilities like Gym, Spas, Home theaters, etc.
If we look beyond our lens, the world has become a phenomenal state of art society. Despite the size of the house, architecture are pivotal in the modernization of the world.
Pakistan is an under developed country, striving to become a modern architecture hub. Currently, there are so many modern exceptional models or societies that are no less than masterpieces.
Bahria Town
Bahria Town is one of that exceptional examples. It was established in 1997, by Malik Riaz and since the time of commencement, it has been impressing the world. It has its unique architect with nationwide expansion in big cities like Islamabad, Karachi, Lahore, etc.
Here, we will ponder on Bahria Town, Islamabad. A quick guide for people who want to invest in a luxurious lifestyle.
Islamabad; A Luxurious Hub
To live in a deluxe niche, your home and site should be gratifying because it is a place where we spend our whole lives and collect perpetual memories. Bahria, Islamabad is exactly that! It connects twin cities with 8 phases and extensions and a population of 500,000.
With state of the art residential and commercial projects like Bahria Enclave, Bahria Garden City, Safari Valley, Bahria Meadows, Bahria Homes, Executive Lodges, Over-Seas Enclave, etc. they are now leading commercial projects like Civic Centre, River View Commercial, Safari Mall, Bahria Paradise and many more.
Upcoming enterprises like Galaxy Mall, Beacon One, Opal Mall & Luxury Suites are going to be future markets of Bahria Town, Islamabad.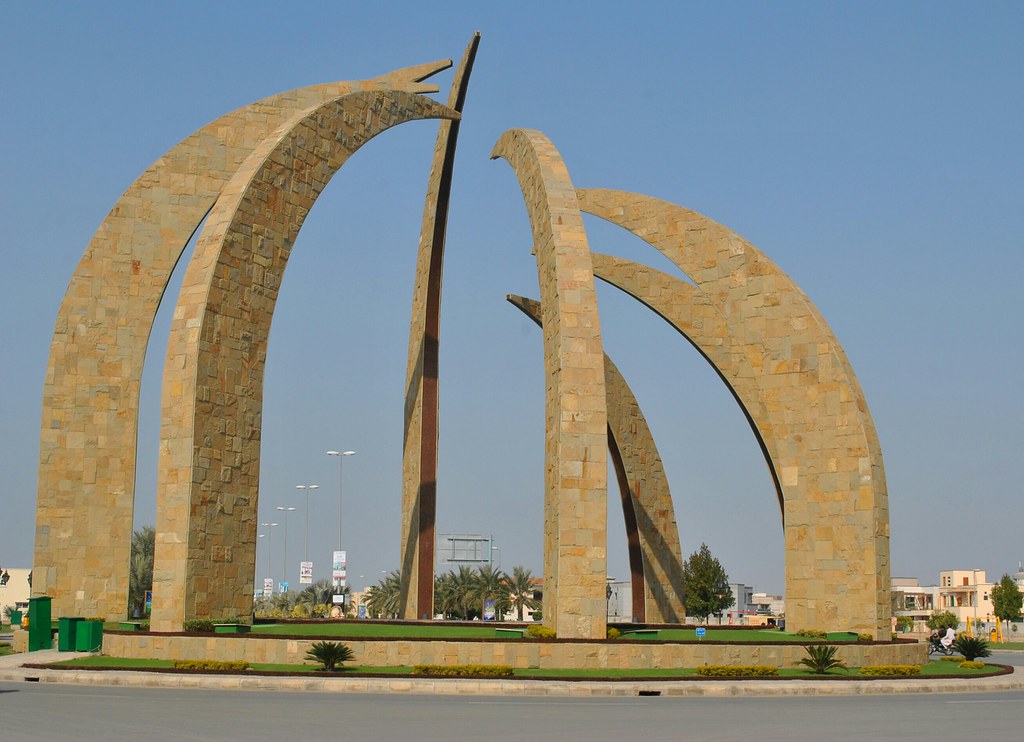 Bahria Town Monuments
If you thought for a minute that the town's architecture is focused on Residential and Commercial schemes only, then you are wrong because the town's strategy is not only focused on luxury homes but there are many nation-wide famous matchless constructions as well. Bahria Town situated in different cities of Pakistan, have monuments and note-worthy structural designs. Some of the monuments are being mentioned here:
Allah Round-About, Bahria Phase 7
Eiffel Tower Monument, Bahria Phase 8
Eagle Square
Statue of Liberty, Phase 8
Clock Tower Square
Shaheen Chowk
Other than the ones listed, there are endless beautiful futuristic architecture, Zoos, and Parks too, adding more beauty to the environment of Islamabad while some of them are also under construction.
Even the sacred holy places like Mosques are full of detailed minarets, muqarnas, Arabic Islamic symmetrical motifs, sharp arch, multi-foil arch, round and pointy domes, etc. Surely, every building and home in Bahria is laced with exquisite details which automatically seeks the attention of investors and Real Estate Companies to invest in.
One such project is Opal Mall and Luxury Suites in Bahria Paradise Commercial by Sapphire Builders & Associates, in Islamabad. So, do not miss the chance of owning a luxurious apartment in Islamabad and being part of the modern family. Do contact us for more information.