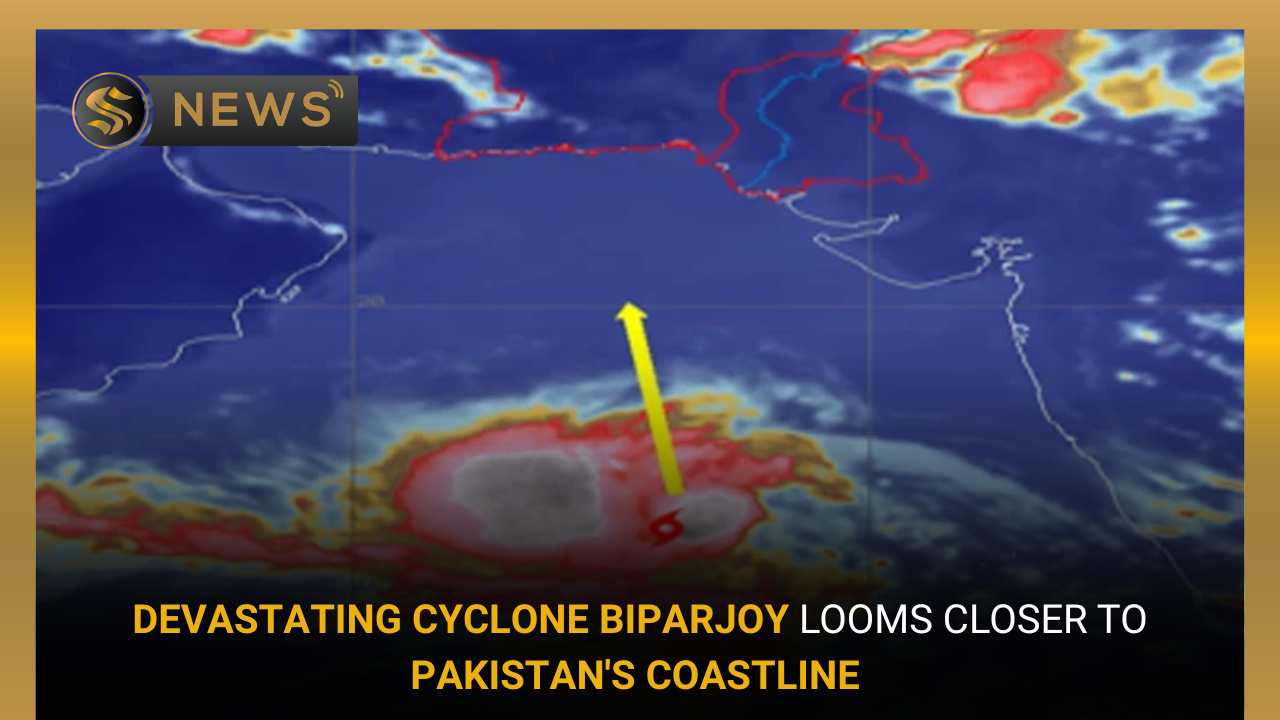 Share This Story, Choose Your Platform!
"Biparjoy" Cyclone Threatens Pakistan's Coastline – Prepare for Impact!
Introduction
Cyclone "Biparjoy," a very severe cyclonic storm, originating in the east-central Arabian Sea, is rapidly approaching the coastline of Pakistan. As a precautionary measure, the authorities have issued a red alert, urging people to stay away from shorelines. Fishing and swimming have been banned along the coastal areas of Sindh and Baluchistan. The city of Karachi has imposed a complete ban on activities such as sailing, fishing, swimming, or bathing in the open sea.
Cyclone Details
Pakistan Meteorological Department (PMD) has provided updates on the cyclone's location and intensity. As of the latest alert issued on Saturday, at 9.45 pm, the cyclone was positioned approximately 840 kilometer south of Karachi, 830 kilometer south of Thatta, and 930 kilometer southeast of Ormara. Biparjoy is categorized as an extremely Severe Cyclonic Storm (ESCS), with maximum sustained surface winds of 150-160 km/hour and gusts up to 180 km/hour. The cyclone has maintained its intensity and is moving in a north-northeast direction.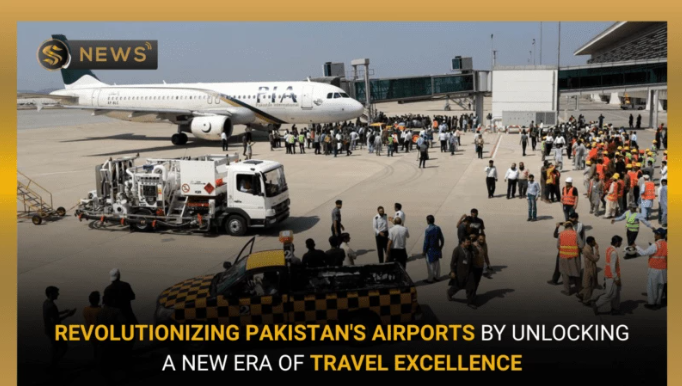 You May Also Read
Outsourcing Airports A Solution For Basic Facility Woes In Country
Impending Impact
PMD has warned of the potential impact of the cyclone on the southeast Sindh coast. The cyclone is expected to bring widespread wind, dust, thunderstorms, and heavy rainfall to several districts of Sindh between June 13TH and 17TH. Thatta, Sujawal, Badin, Tharparker, and Umerkot are likely to experience heavy to extremely heavy rainfall, accompanied by squally winds of 80-100 km/hour. Karachi, Hyderabad, Tando Muhammad Khan, Tando Allayar, and Mirpurkhas districts may also experience dust, thunderstorms, and heavy rainfall with squally winds of 60-80 km/hour from June 13-14TH to June 16TH.
Safety Measures and Concerns
To ensure the safety of the public, PMD has advised fishermen to refrain from venturing into the open sea until June 17TH, as the Arabian Sea conditions are expected to become rough with high tides along the coast. The authorities have expressed concern as some fishermen are reportedly ignoring the warnings, and families have been spotted at beaches. The rise in tides due to the cyclone's approach could reach up to 10 feet, posing significant risks.
Track and Future Movement
Based on current projections, the ESCS "Biparjoy" is expected to continue moving northward until the morning of June 14TH. It will then recurve northeastward and make landfall between Keti Bandar (Southeast Sindh) and the Indian Gujarat coast on June 15TH afternoon, as a very severe cyclonic storm (VSCS). The cyclone warning center in Karachi is closely monitoring the system and will provide updates accordingly.
Sindh Government
In anticipation of the imminent civic crisis in southern Sindh, the government has initiated preparations. Chief Minister, Murad Ali Shah revealed that approximately 32,466 individuals residing in the districts of Sujawal, Badin, and Thatta, along with residents of around 70 buildings in Karachi, are at risk from the approaching cyclonic storm.
As per an alert issued by PMD on Monday night, the extremely severe cyclonic storm in the east-central Arabian Sea has continued its north-northwestward movement over the past 24 hours.
Conclusion
As Biparjoy intensifies and approaches Pakistan's coastline, authorities have taken necessary precautions by issuing a red alert and implementing restrictions on fishing and swimming activities. The cyclone's expected impact includes strong winds, heavy rainfall, and high tides along the coast. It is crucial for the public to heed the warnings, stay away from shorelines, and follow the guidelines provided by the authorities to ensure their safety during this potentially hazardous weather event.