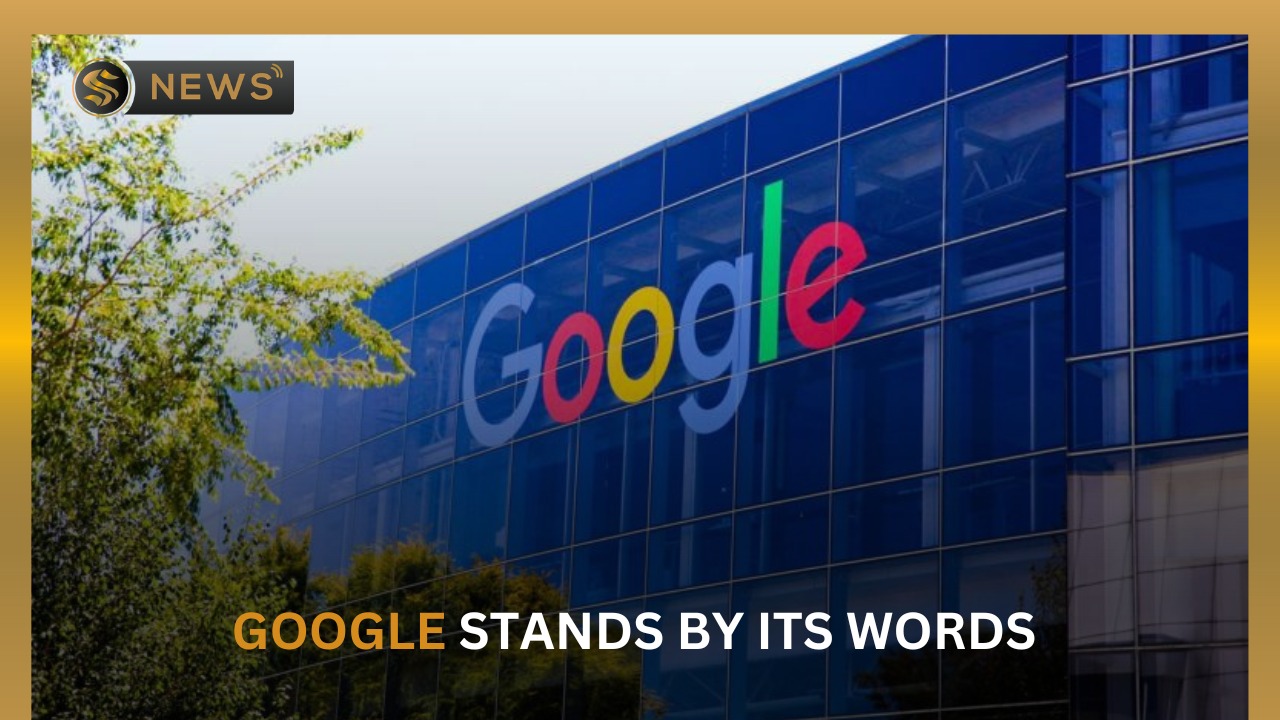 Share This Story, Choose Your Platform!
Google is Now Officially Registered as a Company with SECP in Pakistan 
In a first Alphabet subsidiary, Google registered as a company with Pakistan's Securities and Exchange Commission (SECP), opening the door for other multinational corporations to establish offices there.
Establishment of Liaison Office
A spokeswoman for SECP stated that the company had been registered as a foreign company in Pakistan, while a corporate representative verified that the liaison office had also been established.
A liaison office denotes an organization of a foreign firm formed for promotion of products, supply of technical advice and support, researching the prospect of cooperative collaboration and export promotion.
A Google representative stated, "We have recently launched a liaison office in Pakistan to investigate business opportunities, improve our local product and service marketing, and promote the country's rapidly expanding tech sector."
Registration with SECP
The American-based, global digital powerhouse registered with the SECP. According to the Removal and Blocking of Unlawful Online Content (Procedure, Oversight and Safeguards) Rules, 2021, social media corporations were required to open offices in the country.
According to sources, Google has received a certificate of registration from the SECP under Section 435 of the 2017 Companies Act. Sources claim that Google would begin operating in Pakistan very soon after registering with SECP. A Google delegation will travel to Pakistan the next week to meet with Pakistani government representatives and discuss the company's operations there.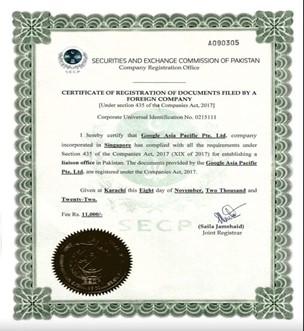 Google in Pakistan; an Attraction for Other Digital Platforms
According to Syed Amin ul Haque, Minister of Information Technology and Telecommunication, other social media platforms would establish offices in Pakistan after the registration of the American multinational technology corporation.
Despite his ministry's pledges that it will fully support international enterprises, he asserted that TikTok will create an office in Pakistan soon and that businesses are still cautious due to mistrust and inconsistent policies.
Companies are now required to register under the social media laws of Pakistan, and in this instance Google did as well.
Potential Benefits of Google in Pakistan
If Pakistan will have its own google server, data will be secure. All companies, including social media sites, continue to store their data outside of Pakistan. So, this is one of the benefits we will be getting by the establishment of Google's office in Pakistan.
There will be many other benefits as well, along with the 15,000 scholarships like the employment situation of the people that might improve, but the technical organization will also make it possible for young people and anyone else who has a keen interest or skill in the field to take advantage of a variety of job opportunities in the technical world. It will be a fantastic opportunity for the state to flourish and shine on the globe.