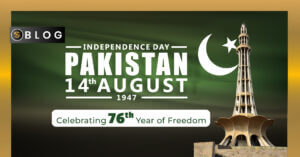 Share This Story, Choose Your Platform!
Pakistan Independence Day
The 14th of August is rapidly approaching and will bring with it a surge of nationalism and affection. You will soon start to notice shops selling flags, badges, caps, and various other nationalistic accessories on every street corner. All public and private buildings will fly the national flag as a sign of affection for the nation.
To commemorate the day, people will travel to national parks and recreational areas. Buildings will be illuminated in green and white. Fireworks displays will be held in parks and other public areas. Independence Day itself causes a flood of joy.
A Recap of our History:
While we all celebrate this Independence Day with the utmost dedication, the majority of us have a tendency to forget the occasions and ideologies that gave rise to this day. Before 1947, this wonderful country did not exist. People looking for a country where they may openly practice Islam brought it into being. The finest leaders in the Indian ministries, who understood that Muslims could not prosper without their own nation, were responsible for bringing it about. We are aware that the persons in this cabinet were all members of the Muslim League, the political organization that speaks for all Muslims in India.
We saw people like Muhammad Ali Jinnah, the real man of action, and Allama Muhammad Iqbal, the one who had the original idea when we look at the list of names of the persons who had a role in the formation of this nation. However, in order to bring their vision to the realm of reality, the common people were the ones who made the greatest sacrifices, giving up both their lives and their property. When they initially set out to represent Muslims in the Indian National Congress, neither Jinnah nor Iqbal would have ever imagined that they would eventually end up taking a sovereign state for the people.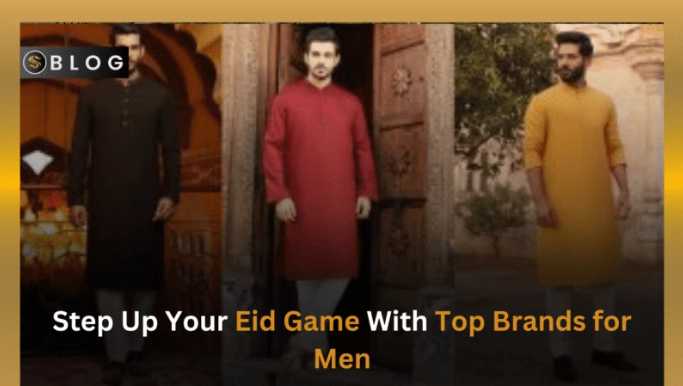 You May Also Read
Eid Fashion for Him – Top Clothing Brands to Shop from in Pakistan
Post-Independence
Even when we got independence, it's not as if everything changed for the better; throughout the past 70 plus years, there have been several events that have brought the country highs and lows. In these years, the country has still battled to make progress, and we are still far behind. Poverty, corruption, and injustice have plagued us. Additionally, the nation is still struggling with a number of problems.
Let's Contribute towards a better Pakistan:
For this country, perhaps for the first time, things have shifted for the better. We recite the words "Naya Pakistan" today. It's a pledge to ourselves and to our country that we will put forth the work and make the sacrifices required to lead it to new heights. Even though we may be going through difficult times, we must remain loyal to this nation and priorities its needs over our own. It is past time that we made an effort to give to this country instead of stealing from it.
Let's not disregard the sufferings of the men and commoners who immigrated to this country. Although we may have been born free, our ancestors had to work hard for their freedom, which did not come easily to them. Let's make sure that their sacrifices are neither forgotten or wasted.
Honoring Pakistan:
As August 14th approaches, citizens all around the nation decorate homes, schools, and other spaces with green flags and turn on the green lights on nearby buildings. The young people are fascinated by the huge green variety of goods available in the charming tiny stalls by the highway (offering badges, caps, masks and flags). Additionally, students in both public and private institutions are prepared for a variety of extracurricular activities. Every Pakistani has feelings as a result of the joyful celebration taking place everywhere.
Don't Forget the Struggle:
Pakistan is the outcome of decades of Muslim struggle, countless sacrifices of all kinds, and our leaders' efforts. It is regarded as joyful to observe Independence Day. Following the government's festivities, the Pakistan Air Force (PAF) and other organizations puts on a spectacular air show, television shows and there is also a parade of young soldiers, a flag-raising ceremony, and emotional speeches. The nation's capital, Karachi, observes social gatherings and public events just like other large and small cities. These gatherings include flag-waving, cultural performances, folk music, and folk songs.
As far as Pakistan's anniversary is concerned, the Naya Pakistan has raised fresh expectations, and people are eager to celebrate it with twice as much zeal. The youth are hard at work getting ready for yet another important day as the anticipation for Jashan e Azadi grows among the populace.
In 1867, the conundrum brought on by the Hindi-Urdu debate planted the roots of disagreement between them. This controversy exposed Indians' animosity for Muslims. Even moderate Muslims became aware—thanks to this controversy—those two distinct nations could not coexist peacefully in the same nation. With so many religious, cultural, social, linguistic, and other differences between Muslims and Hindus, they cannot be friends.
Muslims who were ardent supporters of Hindu-Muslim unification, like Sir Syed Ahmed Khan, were forced to abandon their beliefs as a result. Because Urdu was written in Persian script, which is quite similar to Arabic, Hindus have a deep-seated hatred for it. Similar to Sir Syed Ahmed Khan, several national leaders spoke out against the unfair treatment of Muslims. The two-nation theory is based on this. Maulana Mohammad Ali Jauhar, Maulana Shaukat Ali, Amma Bi, Ali Anayat, Chaudhrey Rehmat Ali, Liaquat Ali, Allama Iqbal, and a long list of others laid the groundwork for Pakistan through their efforts to establish a separate nation.
There have been many persons whose existence has changed the path of history throughout recorded time. As a result, Mohammad Ali Jinnah is regarded as the Quaid e Azam. The subcontinent's Muslims were lucky. Quaid e Azam gave life to Allama Iqbal's dream, accomplished Chaudhrey Rehmat Ali's goals, and gave the newly sovereign country the name "Pakistan." Quaid e Azam was an authoritative and devout guy. Pakistan is the result of his unwavering conviction and perseverance.
Old Memories:
This Independence Day brings back memories of childhood celebrations when we would rush through the streets in our brand-new, crisply starched outfits to celebrate Azadi, spending our pocket money on flags, bunting, and sparklers. I'm thinking about today's Independence Day while seated at my desk, and I can't help but ponder how much has changed since we were children. Unfortunately, August 14 has become just another holiday to us.
Early in the morning, I used to hear neighborhood kids getting ready to watch the Independence Day show on TV and then head outside to play with their miniature flags and specially made outfits. They appeared to have a greater respect for independence and freedom than the adults around them, despite their youth.
Let's not lose the sense of wonder we once on this Independence Day. Let's get out of bed, put down our phones and laptops, and show our gratitude for the magnificent nation we call home. Let's get outside, spend time with family, prepare a special meal, and most importantly, let's talk about our wonderful nation and everything we owe to it.
Let's make sure we genuinely appreciate our freedom and independence today because they are blessings in themselves. Let's take small steps that add up to a big impact: plant a tree, donate to a good cause, and brighten someone's day with a random act of kindness. Most importantly, let's make a conscious effort to maintain the area around us tidy and litter-free while we're having fun.
Team Sapphire Builders & Associates wishes and prays that Pakistan may have great prosperity in the upcoming year. Wishing you all Happy Independence Day!