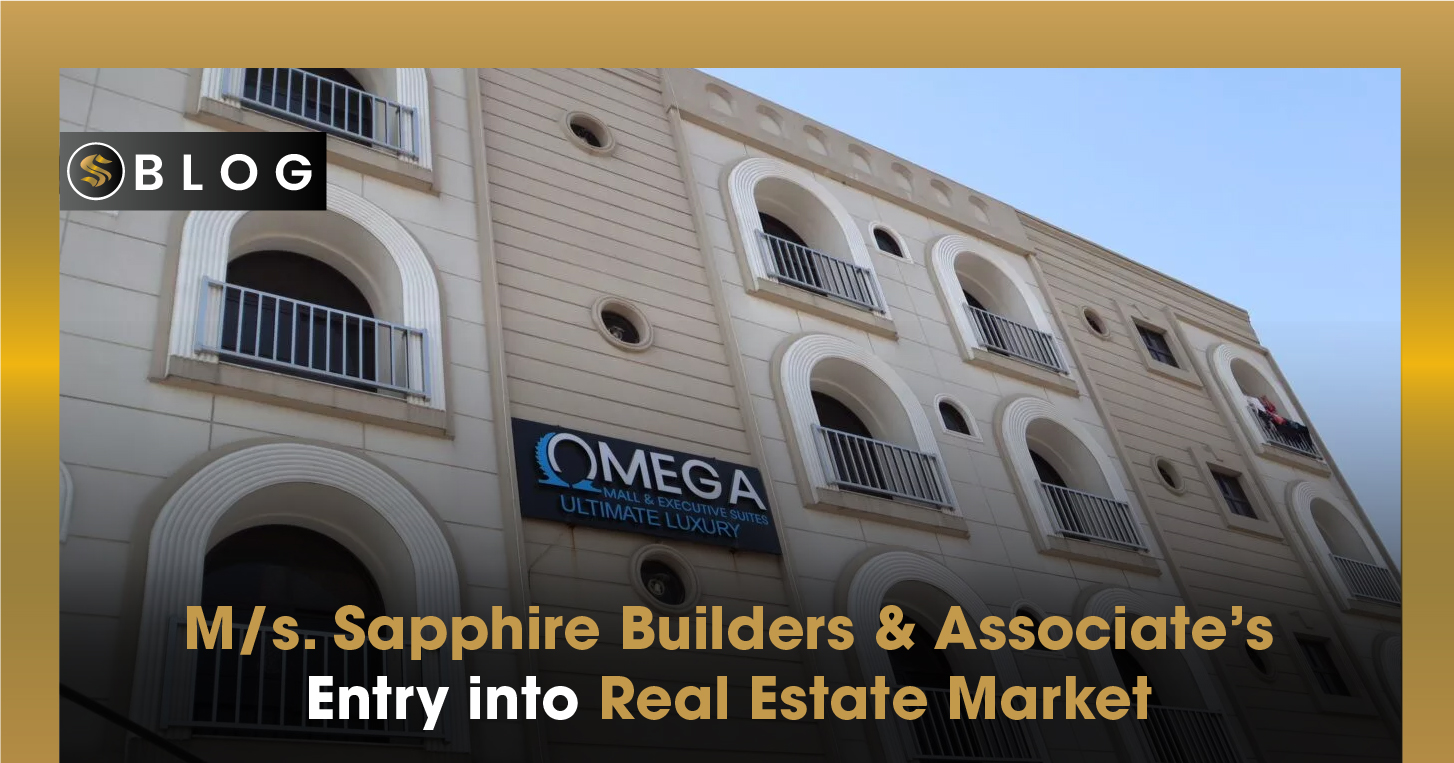 Just like any player who wants to join a team where every player is experienced & holds firm position in the team, is surely a difficult task altogether. There will be and always have been considerable challenges to face along with performance required just to enter into challenging Industry of Pakistan like Real Estate.
M/s. Sapphire Builders & Associates has entered into this promising but challenging Industry with an aim to be different & unique from others in a positive way. For this the approach taken by the higher management of Sapphire is to go for pure quality prime locations at considerable lower prices than competitors. All the projects launched or to be launched are all located at prime and focal area.
Their first project is located at Bahria Commercial Complex Islamabad by the name of Opal Mall & Luxury Suites. Next project is Oak Vista located at main Murree Expressway and hour drive from Islamabad. This project is purely residential project designed by prominent architect who master classed this project in beautiful terraces. Prominent brands surrounding the place include Gloria Jeans Coffee, Second Cup etc. Their third upcoming project is at prime location at the heart of Phase 7.
Sapphire builders & Associates' third project name is Oriel Golf Course & Country Club which is located within golf course and country club Garden City. This project is also residential project with unique structure & design keeping in view of beautiful surrounding golf course view. Sapphire Builders & Associates upcoming projects include Oak Vista Chalets, Nathia Gali Projects etc.
Real Estate investment is all about Trust & Credibility, and there are number of examples that the organizations who did well in Real Estate Industry have delivered what they committed and success was at their door step. As we all know real estate investment is considered as one time investment as the clients normally invest all of their life savings to get a home for later stage. So they are extra cautious while selecting and making up their minds before investing. They look for credible persons or organizations where their family members of friends had already invested and they are satisfied with their investment.
Unfortunately in Pakistan it is very hard to find such persons or organizations so they heavily rely and follow others rather taking their steps and decisions for investing in Real Estate Industry in Pakistan.
This situation gives Sapphire Builders & Associates a great opportunity to come forward and deliver goods and get the trust and credibility of it customers by delivering and making their name in this promising Industry as per their Vision & Objective.