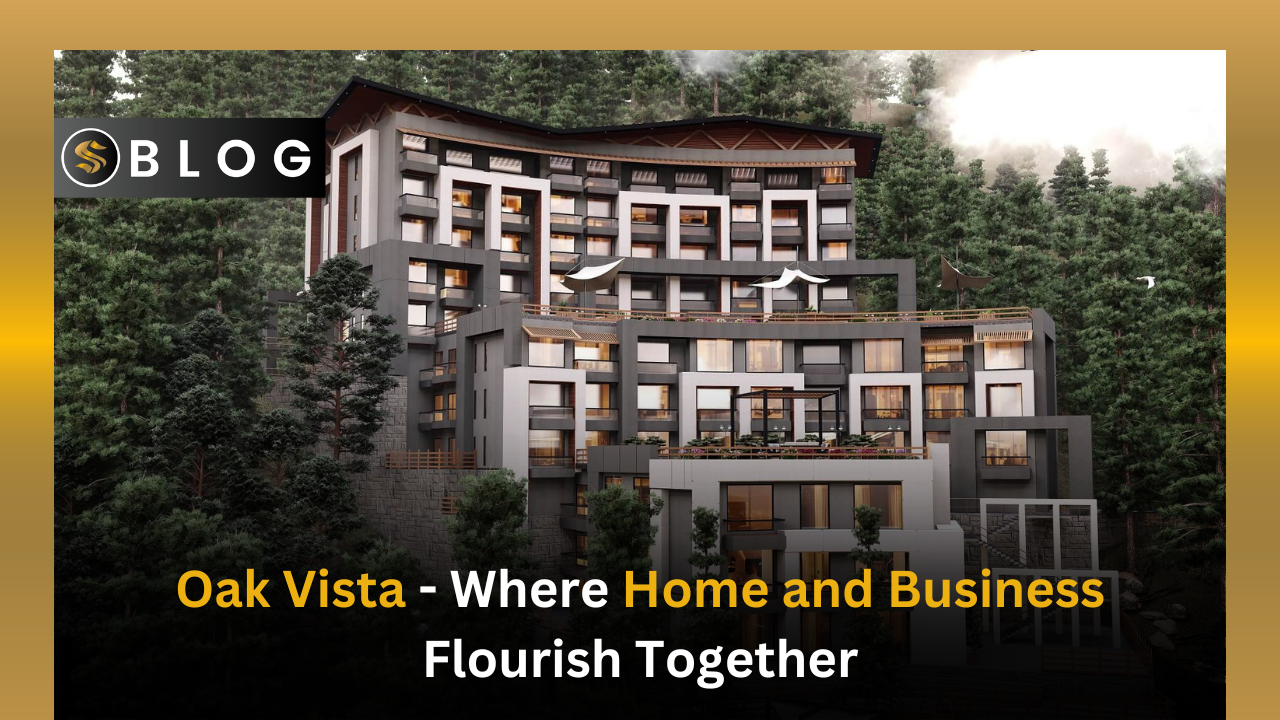 Share This Story, Choose Your Platform!
Nature's Haven Oak Vista – Embrace Beauty and Prosperity
Resorts nestled in the heart of nature, offering excellent investment options, hold immense significance. These havens allow individuals to immerse themselves in the beauty of nature while enjoying the comforts of a luxurious living.
Owning a permanent residence in such a setting not only grants a serene retreat but also serves as a wise investment choice, as property values tend to appreciate over time. Moreover, these resorts offer exciting business prospects, attracting tourists and visitors who seek solace in nature. With a seamless blend of leisure and investment opportunities, these resorts open doors to a world of endless possibilities.
Oak Vista – A Visionary Project by Sapphire Builders and Associates
Oak Vista is a visionary project brought to life by Sapphire Builders and Associates (SBAA), a highly respected name in the real estate industry renowned for its exceptional projects. SBAA has spearheaded notable ventures such as Opal Mall and Luxury Suites, Omega Mall, and the remarkable Oak Vista.
Overseeing the company as CEO is Faisal Aizaz Khan, a seasoned professional with over two decades of experience in the real estate field, ensuring the successful execution of projects. The awe-inspiring design of Oak Vista was masterfully crafted by Mr Qayyam Ullah Jan, an accomplished architect and alumnus of the National College of Arts. His expertise shines through his portfolio of world-class endeavours.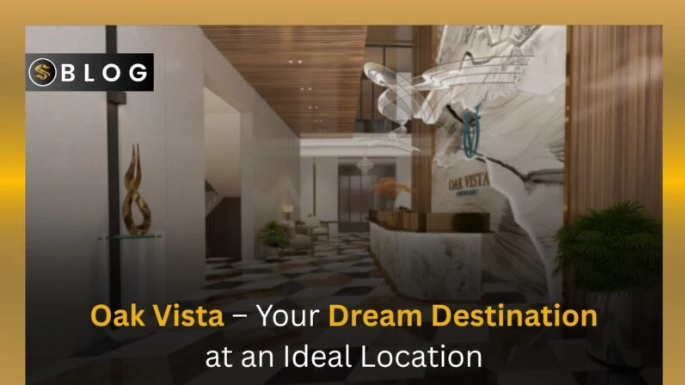 You May Also Read
Oak Vista – The Ideal Fusion of Home and Business
Our claim that Oak Vista is a perfect fusion of home and business is backed by concrete evidence rather than empty rhetoric. Situated in the prime vicinity of Murree, adjacent to the new Mall Road, our location grants clients access to many renowned shopping and food centres and captivating tourist attractions that remain vibrant year-round. We have enlisted some factors below that make Oak Vista an ideal fusion of home and business.
Cutting-Edge Infrastructure
Oak Vista comprises 11 floors and features communal terraces and private balconies, offering breathtaking views of Kashmir and Pindi Point. The apartments available include one-bedroom and two-bedroom options. The bedrooms showcase a perfect blend of modernity and elegance, exuding a sense of grandeur and minimalistic charm. With their sleek design and comprehensive amenities, the kitchens in Oak Vista apartments serve as the heart of these living spaces. Purposefully constructed, they provide a vibrant environment to enhance your cooking experience and create lasting memories while enjoying meals with your loved ones.
Economical and Customized Payment Options
Oak Vista offers a wide range of affordable amenities and flexible terms and conditions. The company has tailored plans to suit its clients' needs and preferences. These plans provide different options for payment. A 35% down payment is required to secure an apartment, while the remaining 65% can be paid in 30 monthly installments or 10 quarterly installments. This installment scheme makes it convenient for ordinary people to invest in luxurious apartments.
Additionally, the apartment rates are adjusted based on location, size, and the number of bedrooms. The rates for one-bedroom units range from Rs. 13,700 per square foot to Rs. 14,700 per square foot, while the rates for two-bedroom units range from Rs. 13,700 per square foot to Rs. 15,700 per square foot.
Sapphire Builders and Associates presents a remarkably advantageous investment opportunity to benefit our esteemed clients. Our core emphasis lies in a capital gain policy that ensures clients obtain full ownership of their properties. The dynamic surge in property prices, propelled by diverse factors, has substantially widened the profit potential for our clients. Investing in our projects has recorded 66.6% of annual capital gain. By prioritizing client benefits, our capital gain policy strives to maximize returns on investment for clients, leading to a smaller profit share for our company. Only a few selected companies have embraced this client-centric policy, acknowledging its inherent advantages.
Drastic Appreciation in Property Prices
As previously stated, the capital gain policy grants you full property ownership. With inflation driving up prices across various sectors, including real estate, property values experience significant appreciation within a short span of time, ensuring substantial profit margins for our clients. Furthermore, this policy grants you complete control over your property, allowing you to utilize it as you see fit. On the other hand, alternative business models often favour the rental approach due to its potential for higher profit margins within their own enterprises. In the rental policy, investors receive a smaller portion of the profits every month.
Complete property ownership allows you to maximize your monthly rental income in several ways. As the sole owner, you have full control over setting the rental price according to market conditions and demand. You can implement strategic upgrades and renovations to increase the property's value and command higher rental rates. You also have the flexibility to choose long-term leases or short-term rentals, depending on which option generates higher income. Finally, complete ownership eliminates the need to share rental profits with other co-owners, ensuring that the owner retains the entirety of the rental income.
Bottom Line
In conclusion, Sapphire Builders and Associates has swiftly made a name for itself in the real estate industry, garnering a significant number of loyal clients in a short period of time. This success can be attributed to the company's exceptional business model and strong work ethic. By deeply understanding its clients' individual requirements and desires, Sapphire Builders and Associates consistently offers outstanding investment opportunities that cater to diverse needs.
The company's commitment to customization is evident through its flexible payment options. This level of flexibility empowers clients to utilize the properties for a personal residence or business purposes while also providing the opportunity to generate rental income through leasing. With a proven track record of satisfying clients and a dedication to meeting their unique demands, Sapphire Builders and Associates stands as a reliable and trusted partner in the real estate market.