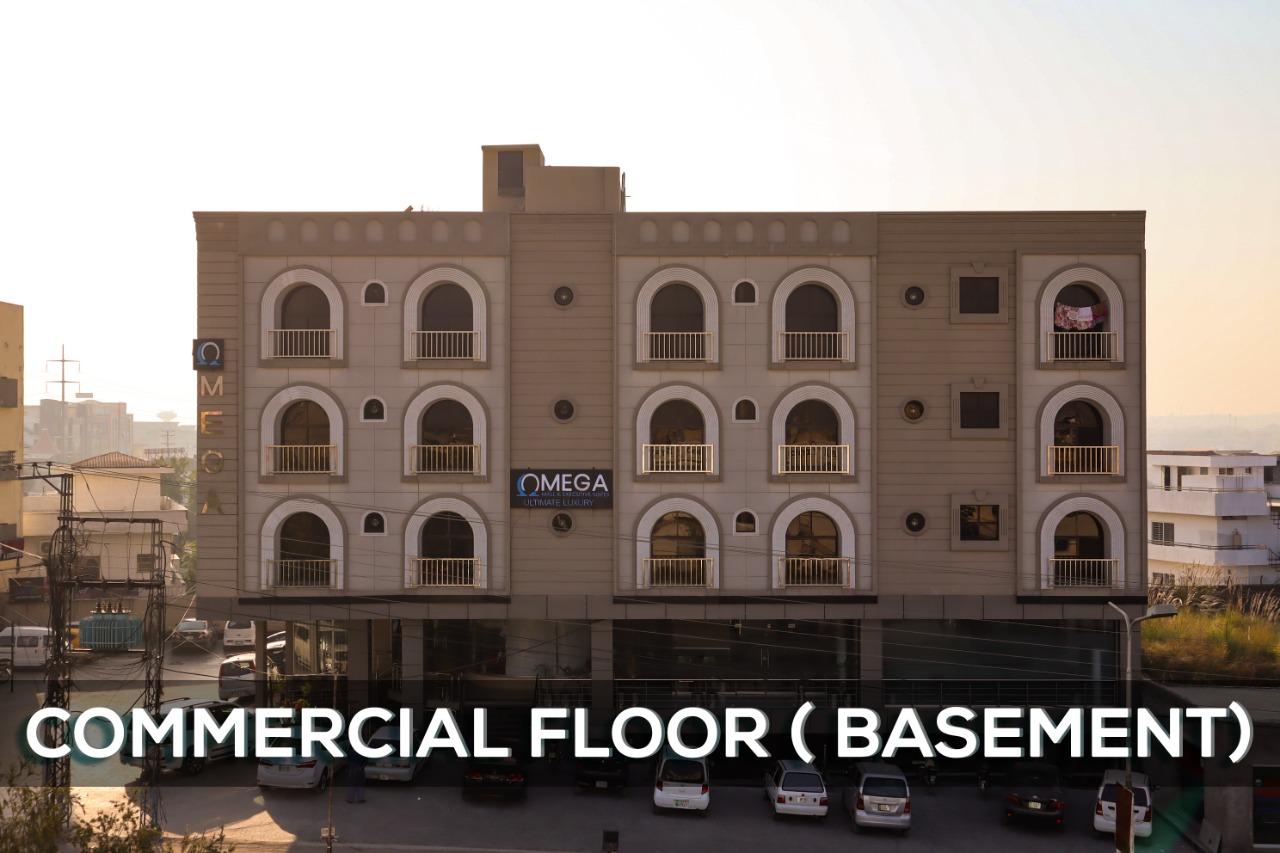 Share This Story, Choose Your Platform!
| Area | Height | Price | Commercial Space |
| --- | --- | --- | --- |
| 5,700 sq ft | 9 ft | 30,000 per sq ft | Basement |
Sapphire Builders & Associates presents an amazing opportunity for its clients who are interested in investing in Real Estate. Introducing you, an expansive commercial space in its high-quality project Omega Mall & Luxury Suites, which is located at a prime location in PWD, with an area of 5700 sq. ft.
Omega Mall & Executive Suites is located in Police Foundation PWD, which offers state-of-the-art office space, 1 basement, and luxury suites including one-bed and two-bed apartments, designed to meet the modern living standards and completely at par with high-end living standards which have been built over an area of 2 Kanal (30,000 sq. ft.).
Omega Mall & Executive Suites has a remarkably outstanding exterior and exquisitely stylish interior. Omega Mall & Executive has raised the bar for exemplary work performance and has ensured that our all residents enjoy the finest quality, value, and convenience.
Omega is a community based on residential and commercial areas. Thus, enabling you to yield amazing financial benefits through investing here. The area is surrounded by a lot of life-facilitating services, that make your business flourish even more.