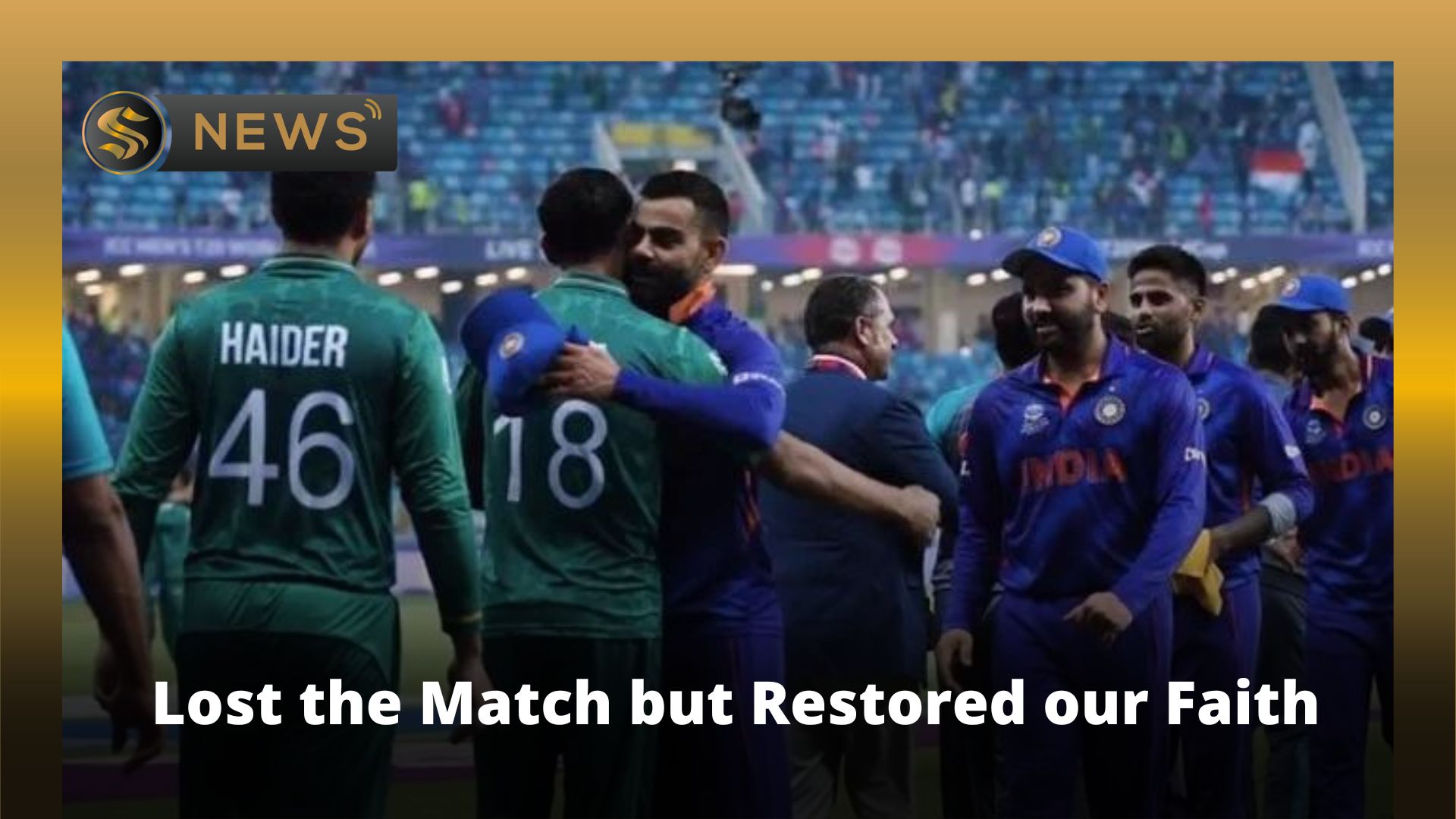 Share This Story, Choose Your Platform!
We all know the trival cricket team of all time and without a single doubt, it is the 11 -11 cricket squad of India and Pakistan. Pakistan vs India; a Cricket Match which is broadcasted all over the world with full zeal and zest. Match which is always worth the hype whether one's team loses or wins.
Yes, the match we witnessed on last Sunday, was sad and hurtful for so many reasons, from losing the toss to losing the match. It was an upsetting sight followed by a heavy night for the cricket crazies. But at the end of the day, we love how tough and persistent our team was, we lost but we gave a tough time to the Indian batsmen.
Let's recall some of the highlights from the Asia Cup's biggest match.
Losing toss, losing the Match
We all lost the hope in match when Pakistan lost the toss and India elected to field first. It was nerve wrecking as we know how tough the pitch was and the way our team plays under pressure. Still, gave ourselves some hope but our hearts broke when our batsman Babar Azam was sent back to the pavilion in early overs with only a score of 10 over 9 balls.
Regaining of faith
We all glued ourselves to the TV screens when Muhammad Rizwan came in form and made 43 scores over 42 balls with fall of wickets but as soon as Rizwan got a catch out, by Avesh Khan, there was a sudden fall of wickets and predictability of Pakistan winning, became zero.
Many cricket fans lost the hope and stopped watching the match. Some people prayed while some gave unsolicited advices and rantings over the match. With no wickets left behind and low chase, batsmen got under pressure. But an angel came in the form of Dahani Shah Nawaz and won our hearts once again. He made 16 runs over 6 balls and Pakistan in total, gave a target of 147.
Pakistanis felt the loss of Shaheen Afridi and Muhammad Amir, yet disregarding that, team actually showed extraordinary perseverance and seem to be a competitive and tough group to keep an eye out until the end of Asia Cup.
India; A Win, not victory
India no doubt won the match but that was not an easy win for them. Pakistani bowlers gave them a really stimulating spell. The Indian dream of wining with 10 wickets was crushed when Naseem Shah; the beauty, took wicket of KL Rahul on the very first ball and turned the chances into 50/50.
Match was unpredictable as sentiments in both countries were high all time. India despite of low chase, completed the inning in last over with the loss of 5 wickets.
Our bowlers Naseem Shah and Muhammad Nawaz enraptured our hearts, when even the biggest Indian batsman fell prey for their bowling and succeeded in sending them back to the pavilion.
Pakistan vs India; Social Media Wars
In this scintillating encounter, on one side match was being played at Dubai stadium and on the other, people across borders were busy making predictions, arguing, and sharing memes on Twitter and Facebook. Social Media was filled with Pakistan vs India amusement. No match is fun without light humor which enhances the feel of moments. From applauding Naseem Shah's successful debut to criticizing the team order, a rollercoaster of emotions was expressed on social media. One moment, cherishing the teams and then the other, the disheartening reactions. All within seconds.
Shaheens of Nation
Pakistan team lost and we are hurt as well. However, we adore our team as they played back like real Shaheens, who are not scared of aiming for high and putting all their best work. But we, Pakistanis really hope to see some positive changes in our team as they face other teams in next matches. It reminded me of Iqbal's Shaheen prose that:
Shaheen Kabhi Parwaz Se Thak Kar Nahin Girta
Pur Dam Hai Agar Tu To Nahin Khatra-e-Uftad