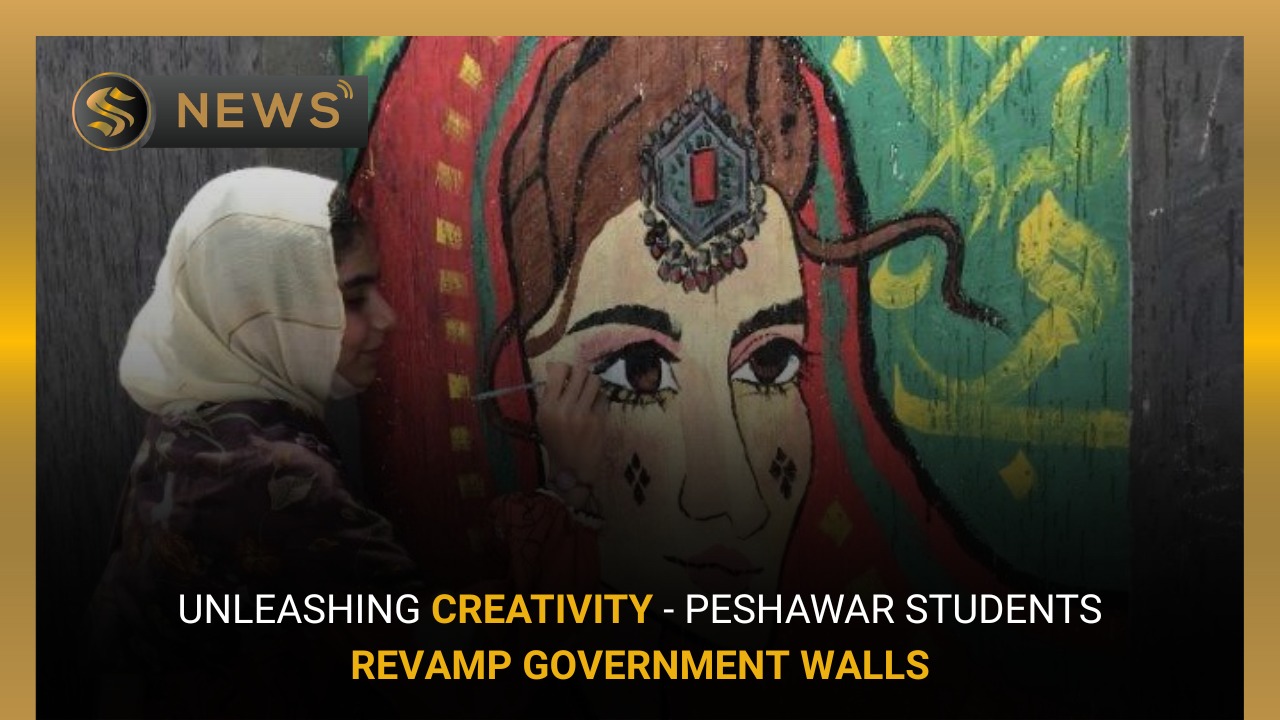 Share This Story, Choose Your Platform!
Peshawar Students Transform Government Walls with Graffiti for a Positive City Image
A Clean and Green initiative has been launched in Peshawar city by a private institution along with the district administration to enhance its appearance.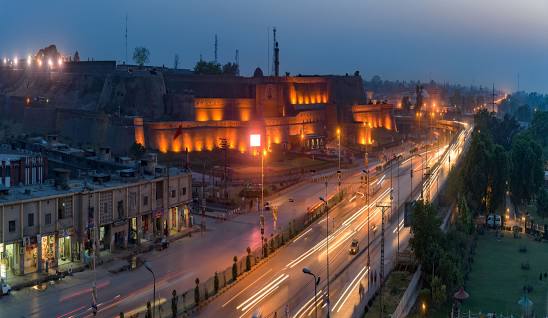 University students have painted vibrant works of art on the walls of Khyber Teaching Hospital as part of this project to spread awareness of social concerns and local culture.
Purpose of the Paintings
These bright students' beautiful wall paintings have two functions; they improve the aesthetics of Peshawar's walls and also inform the populace about significant issues. The Assistant Commissioner is excited about the program and hopes that it will be well received by the locals when it spreads to other parts of the city.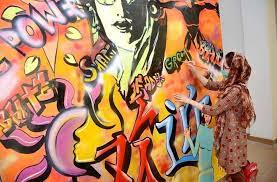 The campaign also aims to highlight Khyber Pakhtunkhwa's rich cultural heritage. Artists from all around Pakistan have been asked to submit works that highlight the history of the area, notably that of Peshawar.
Participants
Participants in the campaign concentrate on a variety of issues, such as the hazards of addiction, water scarcity, climate change, hygiene, and education.
They want to increase public awareness and motivate constructive change. Ten volunteers first joined the effort, which has since grown to include over one hundred people, with more expressing interest in taking part.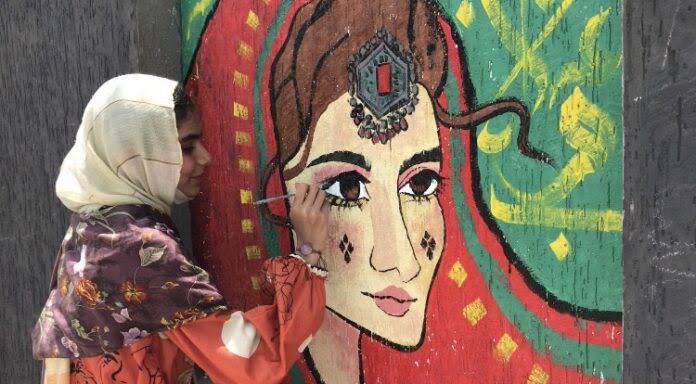 It exhibits a team effort to improve Peshawar's appearance, raise awareness, and have a beneficial effect on the neighborhood. Peshawar's walls will transform into vivid canvases that reflect the area's past and also promote civic engagement among its residents as the project gains speed.
Assistant Commissioner's Remarks
Rao Hashim, Assistant Commissioner of Peshawar, expressed his enthusiasm and promised that the wall painting effort will spread to other parts of the city as a mean of gradually restoring Peshawar's splendor.
He further acknowledged the enthusiastic response from the populace and expressed hope that similar initiatives would keep the city's beauty up.
Analysis
Through their innovative and creative spirit, the students of Peshawar have accomplished something extraordinary by transforming government walls with graffiti, ultimately contributing to a positive city image. With their artistry, they have injected vibrancy and inspiration into previously mundane spaces, making a significant impact on the overall aesthetic appeal of the city. This remarkable initiative showcases the power of youth and their ability to shape their surroundings for the better. The students' efforts not only enhance the visual appeal of Peshawar but also serve as a powerful reminder of the potential for positive change when passion and talent are combined.