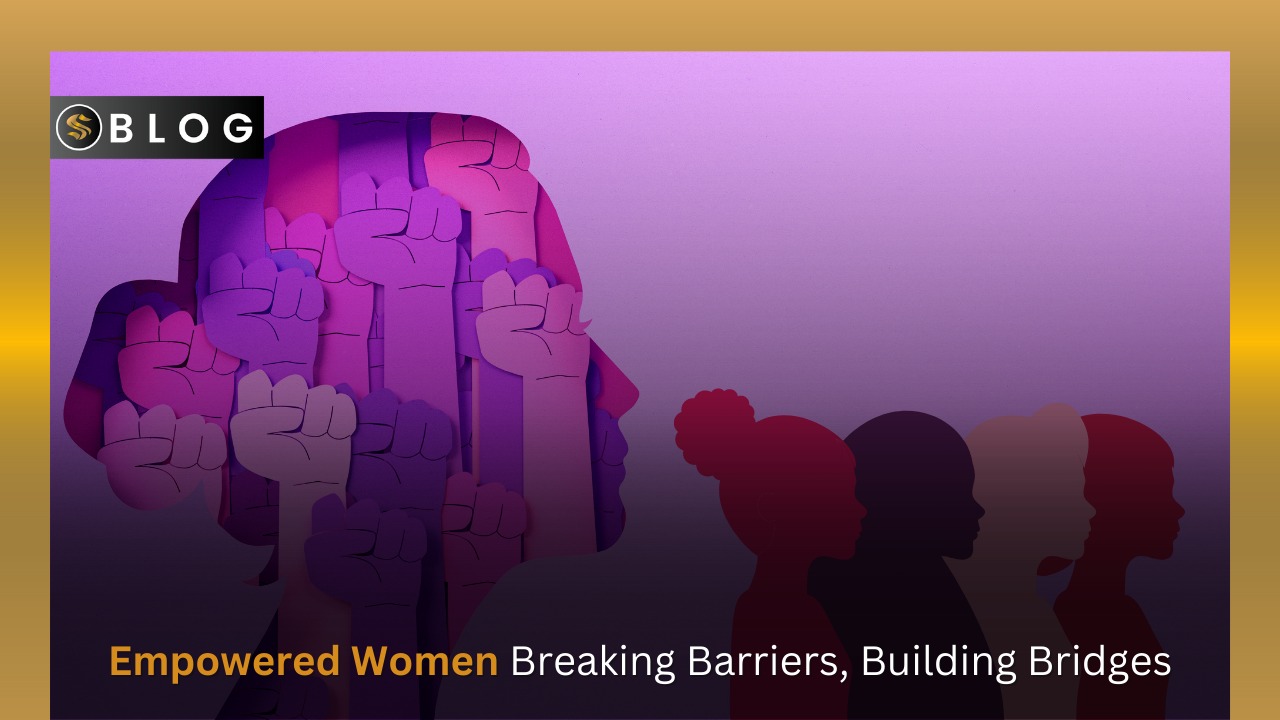 Share This Story, Choose Your Platform!
Rise and Shine – Celebrating Women Power on International Women's Day 2023
As the world celebrates International Women's Day 2023, it is time to reflect on their status in Pakistan and the progress made towards gender equality in recent years.
Pakistan has a complex history when it comes to their rights. While women have always played a vital role in the country's social and economic fabric, they have faced significant challenges in terms of access to education, healthcare, and legal rights.
Over the years, various initiatives have been undertaken to address these issues and improve the status of this gender in Pakistan. These efforts have included legislative measures, awareness campaigns, and empowerment programs that aim to promote gender equality and empowerment across the country.
Law for Protection at Workplace
One of the most significant milestones in Pakistan's journey towards women's empowerment was the passage of the Protection of Women Against Harassment at the Workplace Act in 2010. This landmark legislation aims to provide a safe working environment and prevent sexual harassment in the workplace. Since its enactment, the law has been used to prosecute perpetrators of sexual harassment and has helped to create a culture of zero-tolerance towards harassment.
Education for Women in Pakistan
It is another area where Pakistan has made progress is in improving access to education for girls. While there is still a significant gender gap in education, with girls far more likely to be out of school than boys, the government has made a concerted effort to address this issue. The introduction of free education for girls up to grade 12 in some provinces, the establishment of girls' schools in rural areas, and the implementation of policies to encourage girls' enrolment and retention have all contributed to increasing girls' access to education.
Despite these positive developments, however, Pakistan still has a long way to go in terms of gender equality. Women continue to face discrimination and marginalization in various areas of life, including employment, politics, and social and cultural norms. The persistence of patriarchal attitudes and practices, such as early marriage, honor killings, and domestic violence, further perpetuate the subjugation of girls.
One area where these challenges are particularly acute is in the realm of politics. While women make up approximately 50% of the population, their representation in political decision-making remains severely limited. According to the Inter-Parliamentary Union, Pakistan ranks 144th out of 193 countries in terms of their representation in parliament, with them holding just 20% of the seats in the National Assembly.
To address this issue, the government has introduced a number of measures, such as quotas in local government and the introduction of reserved seats in the National Assembly and provincial assemblies. These initiatives have helped to increase the political participation, but more needs to be done to ensure that women are able to participate fully and meaningfully in political decision-making processes.
Another area where the rights are under threat in Pakistan is in the realm of religion. Girls are often subject to restrictive interpretations of Islamic law, which limit their rights and freedoms in various areas of life. This includes restrictions on dress, mobility, and the right to choose their own spouses. Additionally, blasphemy laws in Pakistan have been used to target them and other vulnerable groups, leading to arbitrary arrests and extrajudicial killings.
Ray of Hope

Despite these challenges, there are reasons to be hopeful about the future of rights in Pakistan. Women's organizations and civil society groups are working tirelessly to promote gender equality and empower them across the country. The government has also committed to implementing the Sustainable Development Goals, which include specific targets for gender equality and empowerment.
Pakistani Girls Breaking Barriers
Furthermore, there are many inspiring stories of girls who are breaking barriers and challenging gender norms in Pakistan. From Malala Yousafzai, the young activist who became a global symbol of resistance to the Taliban's oppression of girls' education, to Sharmeen Obaid Chinoy, the award-winning filmmaker who has brought attention to issues such as honor killings and acid attacks against women, Pakistani women are standing up and demanding their rights.
Despite the challenges that remain, it is important to acknowledge the progress that has been made towards gender equality in Pakistan. Women are increasingly taking on leadership roles in various sectors, and there are more opportunities than ever before for women to succeed and thrive. However, much work remains to be done, and it is essential that we continue to support and empower women in Pakistan and around the world. As we celebrate International Women's Day 2023, let us commit ourselves to the cause of gender equality and work towards creating a world where every woman and girl is able to realize her full potential.
Sapphire Builders & Associates, a leading real estate company in Pakistan, is committed to empowering and valuing women in all aspects of its operations. The company recognizes the important role that women play in society and believes that gender equality is not only a human rights issue but also a business imperative. To this end, Sapphire Builders & Associates has implemented a number of initiatives to promote gender equality and women's empowerment, both within the company and in the broader community. These include providing equal opportunities for women in recruitment, training, and promotion, offering flexible work arrangements to accommodate the needs of working mothers, and supporting women-led entrepreneurship through its various community development programs. Additionally, the company has a zero-tolerance policy towards sexual harassment and ensures that all employees are trained in preventing and responding to such incidents. Through these efforts, Sapphire Builders & Associates is not only creating a more inclusive workplace but also contributing to the broader goal of achieving gender equality in Pakistan.