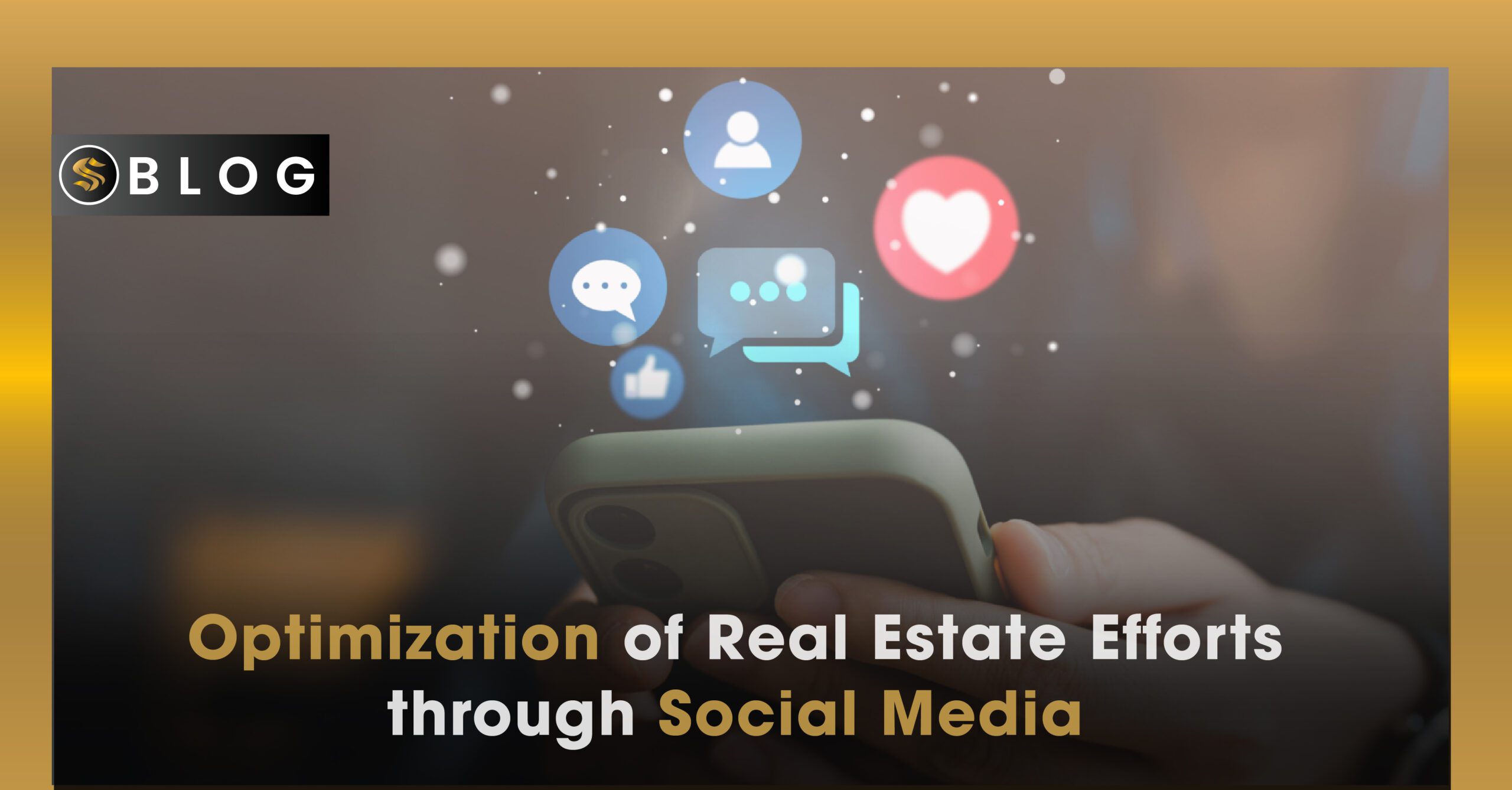 Share This Story, Choose Your Platform!
Have you ever heard of a person who does not know about Facebook?
In this era, even people in their 60's are fond of Facebook and aware of its use. People are using a lot of their time on social networking sites these days. That is exactly why real estate businesses today need social media to reach heights of growth and success. There are 4.48 billion active social media users and about 140 million businesses are using Facebook to connect with their customers.
Social Media Real Estate Marketing
Marketers are well aware that luxury real estate does not sell itself because these brands are different from others. It has a small customer base and highly competitive market. Social media real estate marketing is the best choice when it comes to estate. The real estate industry has benefited from social media as all the realtors nowadays use social media marketing.
While companies of all sizes can profit from a strategic social media presence, the value of social media for the real estate industry simply cannot be emphasized. Don't just believe what we say either. Recent research by the National Association of Realtors (NAR) found that social media is now crucial for attracting clients and closing sales in the business. Here is a quick summary of the report's conclusions:
In some manner, shape, or form, 77 percent of realtors actively use social media for real estate.
Compared to other sources, social media generates leads that are of the greatest quality, according to 47% of real estate companies.
Ninety percent of baby boomers and ninety percent of millennials start their home hunt online (as opposed to in-person referrals).
Tools for Real Estate Marketing
Real estate professionals are extremely busy so, prioritize your time and concentrate on sensible social media marketing platforms. According to the aforementioned NAR research, the top three social media platforms for realtors are Facebook (97%), followed by LinkedIn (59%), and Instagram (39%).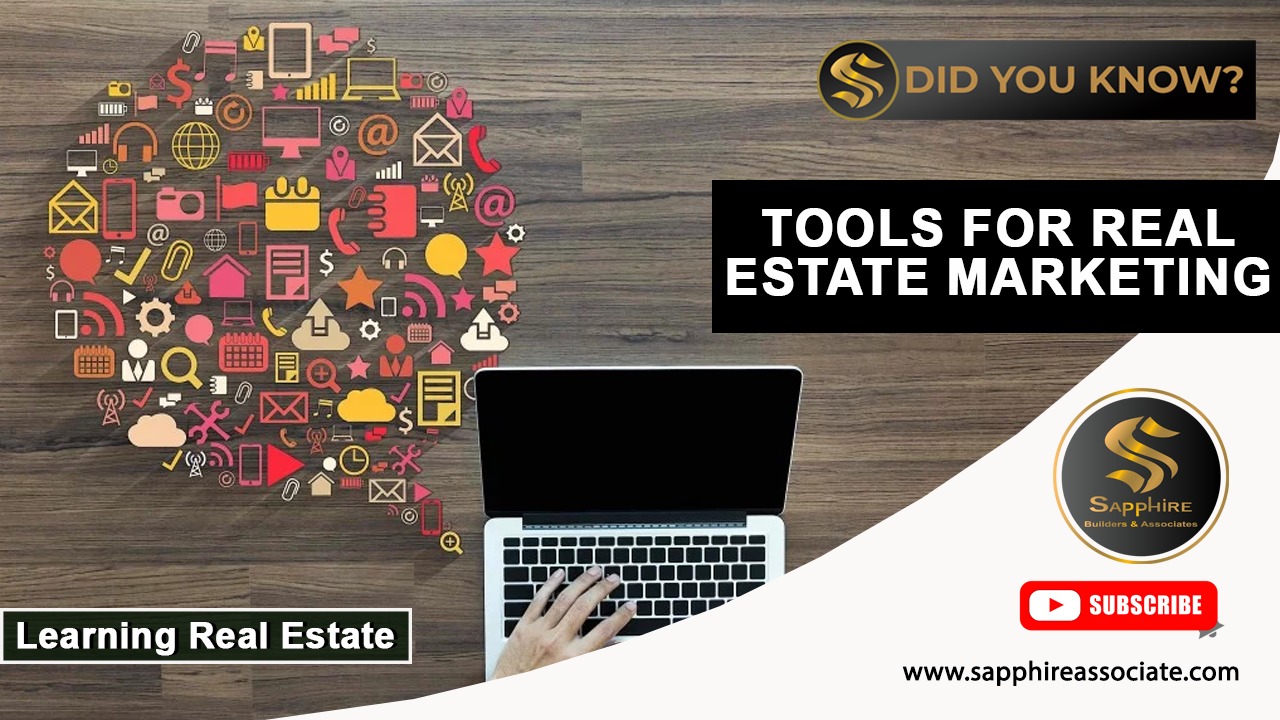 Realtors' Facebook Page
It goes without saying that Facebook is still a mainstay of real estate agents' marketing campaigns. This is mostly due to the fact that Facebook's user demographics closely match the target market in terms of age and wealth for any specific real estate enterprise.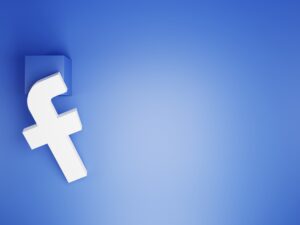 In addition to being where your audience is probably hanging out, Facebook's built-in business tools are ideal for real estate enterprises.
For example, Facebook allows businesses to publish listing-related updates and content, book appointments, communicate with customers, and curate reviews on a single platform.
Instagram for Realtors
On Instagram, Realtors can create a business account and include contact CTA buttons so those who land on your profile can send you a message on the platform, an email about a property image they saw that intrigued them, or other personalized options.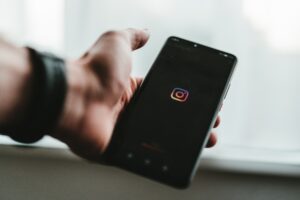 The platform is great for sharing high-quality image content, and the image below is an example of a new property announcement.
Realtors on TikTok
TikTok is a growing platform for many businesses, but it can be especially helpful for real estate agents because viewers tend to prefer behind-the-scenes information, which is what house walk-throughs are.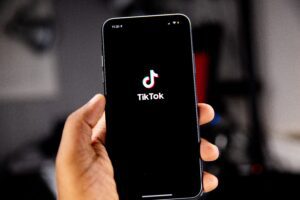 LinkedIn for Property
If you have a business of your own, build a page for it, and update your personal profile. A fantastic networking option on LinkedIn is to connect with other real estate brokers, other real estate agents, and current clients.
Ways to Help in Marketing through Social Media
There are many ways through which real estate social media can help in marketing luxury products. They are:
Luxury real estate marketing relies on communicating the distinctive narrative of your business.
Facebook, Instagram, and Twitter are visually compelling platforms for providing an insight peek at your luxury brand.
When real estate social media marketing companies share their branded content and interact with their followers, it results in long-lasting relationships with customers.
Real Estate social media firm can encourage their followers to engage with them through different types of questions, comments, and photo competitions on social media.
Social media is a powerful tool for driving organic traffic to the website as people spend very little time on the website but there are plenty of people who spend a lot of time on social media. And for this purpose, Search Engine Optimization (SEO) plays a big role in getting users to the website.
The three must-dos for social media success, plus one practical tip!
There are a few things you must do in order to be successful, regardless of the social media site you choose to begin on.
Be Dependable
This has been noted, but it bears repeating. The algorithms that social media platforms rely on, to provide their material take into account that how frequently you post, interact with others and with them. Decide on a blogging schedule, give it a priority, and follow it religiously.
Continually Provide Value
Your audience should receive value from every single post, remark, video, and other piece of material you provide on social media, but this doesn't always have to be in the form of real estate advice.
If you can convince your audience that what you're saying will help them gain more time, money, or knowledge, they'll start to believe you and follow your advice. Show individuals that reading your letter will be worthwhile, regardless of the message you are sending.
Be Aware of Your Audience at All Times
Consider every social media post you make as a tiny experiment. Every time you post, what can you learn from your audience?
For instance, let's imagine you update Facebook five times per week and you find that certain posts (let's say, a summary of what's occurring in your neighborhood) receive more engagement than others (an update on the latest mortgage rates). The more you understand what your audience wants, the more you'll be able to connect with them. Your audience is attempting to tell you something about the material that resonates with them most.
Social Media Management
Social Media Management for real estate agents is an opportunity to get more clients. There are several methods a realtor can use to engage more customers through social media. These methods include the need for realtors to educate customers because when clients have more knowledge about the matters of real estate then it will be easy for the realtor to communicate with customers.
So social media is the best platform for realtors to educate their customers. Businesses can use social media to create long-term relationships with their followers by communicating with them. Realtors can build this relationship by replying to the comments of followers. These comments can be either good or bad, and give them strong feedback so that they develop trust in the firm. The other way of engaging with customers is by using different contest ideas. These ideas include offering some virtual rewards or online discount coupons to the best participants of the contests.
Conclusion
The bottom line is that the luxury real estate market is a highly competitive sector and social media can help the brand to stand out. Realtors can invest to make real estate social media strategies to improve brand exposure and reputation.
Also, almost all the new real estate firms are focusing on the marketing of their projects as social media marketing is very important these days. Sapphire Builders & Associates is also focusing on the marketing of its projects through social media.