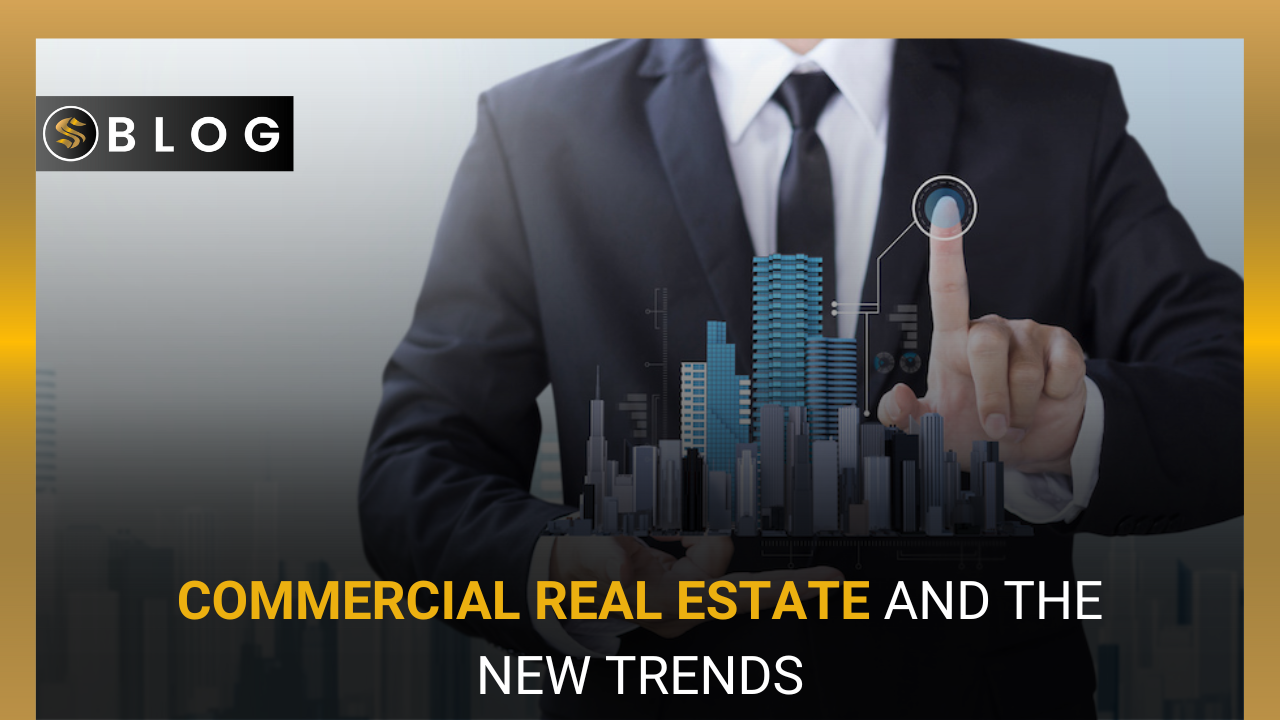 Share This Story, Choose Your Platform!
Constantly Evolving Trends in Commercial Real Estate – An Overview
The real estate business has been performing steadily post-pandemic. With the global economy slowly recovering, there has been a steady increase in demand for real estate properties. The industry has also adapted to the new normal by introducing virtual tours, online property listings, and digital transactions to ensure the safety of its clients. Overall, the real estate market has been resilient and is a solid investment option for those looking to invest in property.
What is Commercial Real Estate?
Commercial real estate refers to purchas of property through which business activities can generate revenue. Compared to residential real estate, which can only be used for residential or rental purposes, commercial real estate provides space for business activities to generate income.
Types of Commercial Real Estate
For investing in commercial real estate, it is important to know its type,s so that investors know which types serve their purpose. Some major types of commercial real estate are listed below:
Office Spaces
These spaces are dedicated to corporate settings. These spaces are further divided from class A to C, based on their price range. Class A refers to the most lucrative settings with state-of-the-art infrastructure, while class C refers to the most affordable spaces with comparatively low-budget infrastructure.
Industrial Spaces
Industrial spaces are dedicated to high-end manufacturing and low-level assembling activities. These spaces can also be used for storage purposes. The rules and regulations for these spaces are strict and depend upon the business activity involved.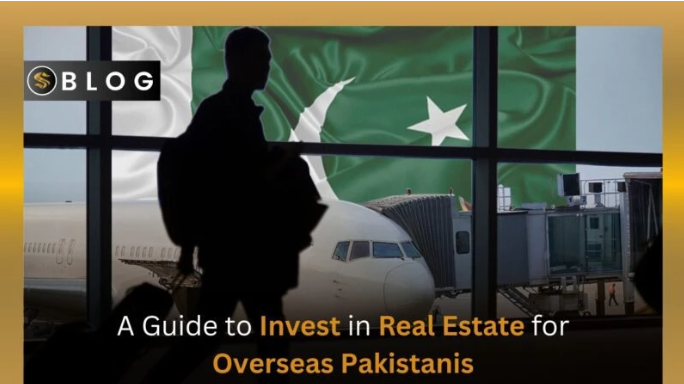 You May Also Read
Secure Investing in Real Estate with Sapphire: A Secure Mutually Beneficial Partnership for Overseas Pakistanis 
Retail
Commercial real estate utilized for retail purposes encompasses all the places where you purchase goods or services, such as hotels, shopping centers and malls, department stores, gyms, hair salons and spas, resorts, etc.
Multifamily Rental
Multifamily dwellings such as apartment buildings are a hybrid between commercial and residential real estate. People reside in them, and it generates revenue for the owner. Usually, more than four-floor apartment buildings are listed under the category of commercial real estate.
Factors Affecting Commercial Real Estate
Several factors can affect the real estate business, including:
Economic Conditions
Interest Rates
Demographics
Government Policies and Regulations
Supply and Demand
Geopolitical Issues
Top Trends in Commercial Real Estate
Like all other businesses, real estate depends on constantly changing social and economic dynamics. The post-pandemic world witnessed a revolutionary shift in business operating ways. The world economy is also underperforming, directly impacting the trends in the real-estate sector. Today, we will discuss some top trends in real estate.
Incorporation of Technology
Technology has long been here, but it has truly been used during the pandemic. People started utilizing technology to avoid physical interactions. Artificial intelligence (AI) was introduced at the ground level for everyday business activities. It revolutionized every sector, including commercial real estate.
Application Programming Interfaces (APIs) incorporate everyday data in the systems, making them really smart and revolutionizing how properties are bought, sold, occupied, and managed. These interfaces are really helpful in carrying out day-to-day business activities as they:
Provide Insights into Market Trends
Educate on Consumer Preferences
Help Investors to Make an Informed Decision
Economic Trends in Commercial Real Estate
Commercial real estate plays an important role in the global economy by providing space for business activities. Real estate, on the whole, is a rapidly developing and evolving business. It provides corporate and industrial spaces as well as retail spaces for business activities.
Commercial real estate contributes to the economy by generating many job opportunities. It creates a variety of job opportunities in the fields of construction, management, investment, and development.
On the one hand, it positively impacts the economy; on the other hand, it also gets affected by it. GDP growth, interest rates, and employment rates impact the commercial real estate market. Industry professionals keep a keen eye on these economic trends.
Development and Sustainability
Real estate uplifts the economy and serves the purpose of development. Real estate investors elevate the landscapes of residential and commercial areas through developmental processes. The state-of-the-art infrastructure of newly developed projects gives the area a new and fresh look.
1. Energy efficient infrastructure
With the recent changes in weather conditions, climate advocates are more intensely pushing for green buildings and sustainable construction practices. The new more environmentally friendly projects are made to conserve and utilize natural energy resources.
2. Attracts Clients
Energy-efficient infrastructure attracts more clients by giving them solutions to their long-existing problems. Clients will know they will save more on energy expenses by opting for such infrastructures and will be willing to invest. State-of-the-art infrastructure will also give them an uplifted feeling.
Social Trends
Population growth, homelessness, and migration processes have raised the demand for certain types of commercial real estate properties. People are more in need of small and affordable apartments which are also energy efficient. There is also a dire need for cost-effective spaces to run businesses.
Commercial real estate has a great profit margin if it properly addresses the concerns of the underprivileged. Affordable spaces for residential and commercial purposes can be built and can be rented out or sold.
Conclusion
From the above discussion, we can conclude that even though the economic conditions are oblivious, the real estate sector is performing outstandingly. Investors are investing in life-changing projects and are earning huge profits. Besides that, it is also creating employment opportunities for deserving people hence, playing its part in uplifting the economy. It also makes it easier for the homeless and migrants to find affordable living spaces and grow their businesses. Therefore, investing in real estate can be a win-win situation for all, i.e., investors, clients, and workers.
With the inflation rate, the costs of real estate properties are projected to rise drastically in the future. So, please do not wait for the perfect moment and invest with Sapphire Builders & Associates in real estate to secure your future. We, at Sapphire Builders & Associates, provide you customized investment options and educate you on the type of investments you need to make.