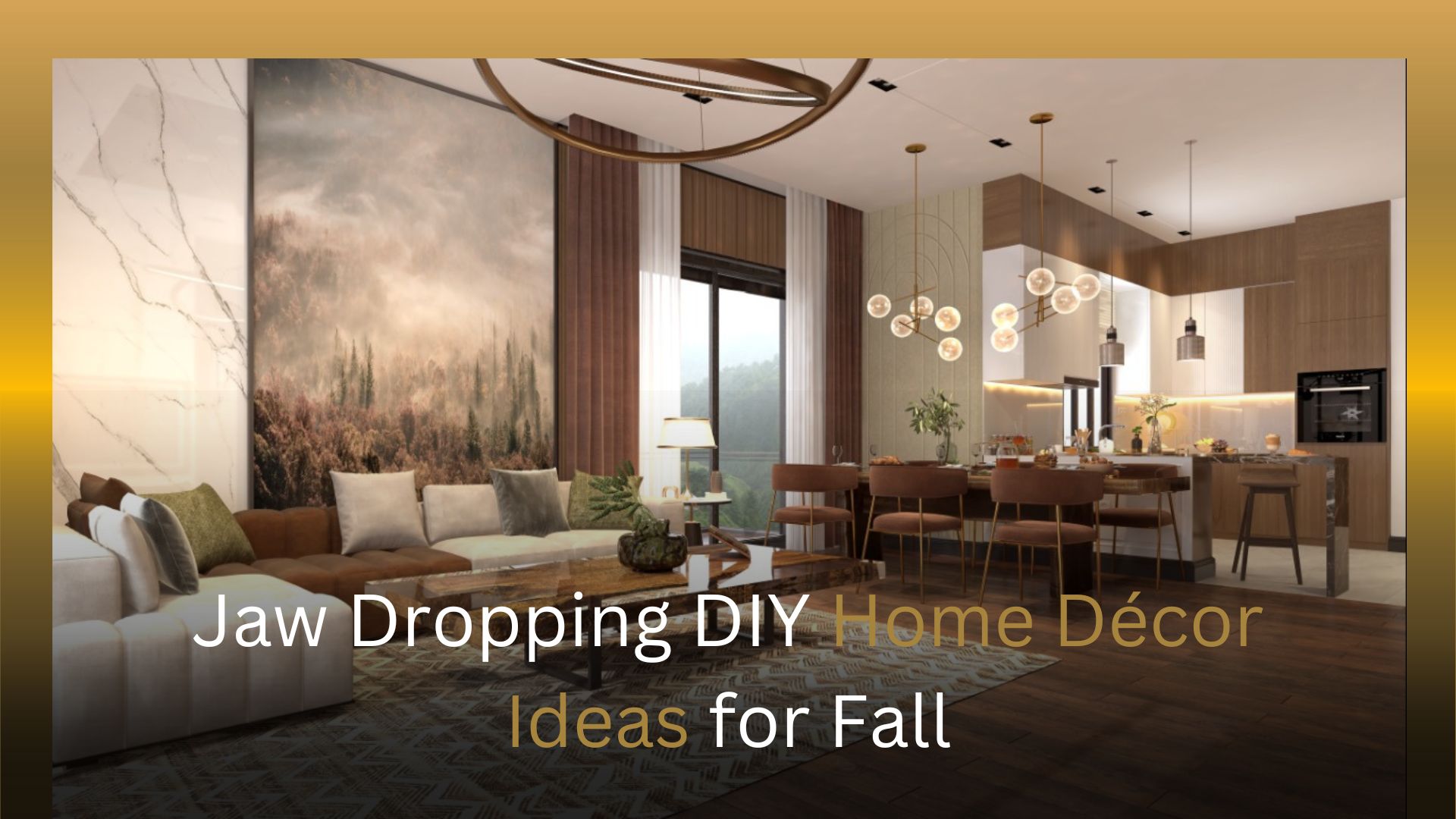 Share This Story, Choose Your Platform!
Fall is around the corner! It's time to get cozy in your favorite spot by taking a book in one hand and warm drink in the other. Get comfortable in your house as Sapphire Builders & Associates brings you some jaw dropping home décor ideas for Fall Season.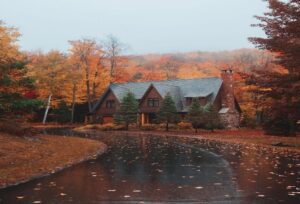 Incorporate our amazing ideas and enjoy the elevated warmth of your home this Fall.
So, let's get you Cozy, then!
First of all, let us talk about the general color theme of your house. People like to have dash of different colors that would reflect their personality and preference in their home décor ideas. Some of them choose a wall of any room for the hint of color while others dedicate whole rooms to the feel. For instance, an otherwise white or grey room may have a wall painted purple, to incorporate the photos or something similar. Likewise, a subtle tone room with dark grey may have a corner of a room painted yellow or orange for similar reasons.
Thus, based on the individual differences, we have accommodated a list of home décor ideas that will give your Oak Vista House, a glimmer of freshness while keeping the spirit of fall alive.
Color Theme for Home Décor Ideas
Since, we are getting the house ready for Fall so, there are two great color schemes that will give the perfect vibe of Winter to your household.
They are:
Whites or Greys
Browns and Oranges
Both the colors will do the work for you, but we are here to equip you to work with both schemes for your home décor ideas.
White is known to bring out calm and peace due to its non-vibrant feel. It reflects serenity and tranquility, which is perfect for the coming season as it suggests us to slow down and feel. White is going to give your place a deep feel, making it look spacious and airy.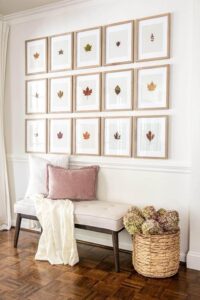 You can either add a pop of orangish brown into the white theme or bring on a completely fall embellished look going for warmer hues in palette. We do not recommend changing the whole furniture of the room or house rather settling in the fall vibes in the pre-existing themes and décor of your house. Remove anything that has harsh vibrant feel to it and choose soft colors with deep feel.
Get Yourself a Cozy Corner
Some of the properties naturally have a cozy vibe to them however, most of them do not. But no need to worry, we've got you covered!
It is easy to make a cozy corner for things that you like doing especially in Winter. It may either be star gazing at night or embracing the warm touch of sunlight on your skin, reading a book, or enjoying your favorite drink, listening to the sound of rain falling outside the window or relishing some good music.
For that you just need to throw some cozy blankets on a comfy chair, add a tint of color around by putting some colored lights in the background. All you need to consider is that it should be near a window or an opening that leads you to the outside world.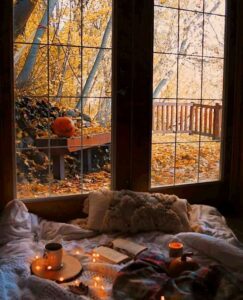 DIY Garlands
It is a great way to add the tint of fall to your space. This is easy to make but worth the while. All you need is a few fall leaves and a thread to put them in the form of a garland. The crisp of leaves will give you an outdoor feel while the colors will remind you of the temporary nature of everything that was once the perfect emblem of beauty.
This can also be done with card paper of different colors. They will prove to be long lasting without compromising the feel of season. Moreover, fairy lights can also deliver the essence in a budget friendly way.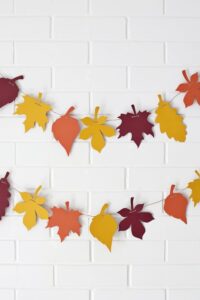 Warm Greetings for the Warm Hearts
A great way to welcome your guests and loved ones to your sanctuary is to give them warmth and affection. What better time to express this than right when they enter? Prepare a thoughtful welcome at the entrance of your house for them.
For this you can either use hard card paper, an old tray, or even a chalkboard. Then collect a few branches drenched in the "autumns" and write a small heartfelt greeting to them.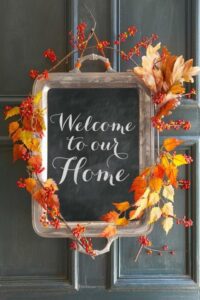 Bring Your Knitting Skills to Use
Another immensely beautiful and engaging way to allow your space to resonate with your personality is to make use of your knitting skills. If you enjoy knitting, then you might find this décor idea the best one so far, keeping you busy in the best rewarding way possible.
Exquisite Dining Table Setting
Using the blankets available at home, organize a table for dinner with a warm touch. It could be indoor or outdoor settings. Adding a few lanterns, rugs, and pretty tablecloths will provide an absolute opportunity for your loved ones to go in awe. Add a few plants that complement the whole theme. Enjoy warm delicious food with amazing aesthetics!
Revisit Your Lounge
Have a look at the general color scheme of your lounge. Throw some floor cushions or pillows and change the entire look at once. Make sure you opt for colors that give a rustic fall look to the room like Orange, Brown, Yellow, and Mustard. You can also use blankets or tablecloths to pop in the colors and make it refresh and new. Such small innovative home décor ideas bring out a different spirit altogether.
Choose Your Center Pieces Wisely
While choosing the decorative pieces, make sure you choose wisely. Go for the color palettes that complement the overall feel of the house, opt for home décor ideas like decorative scented candles. They will add up to the esthetics. You can also choose something that has a lighted presence to bring a positive feel.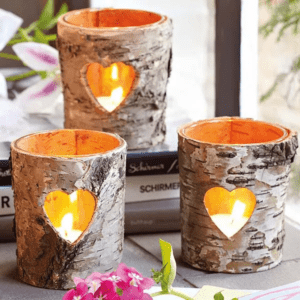 So conclusively, even in small scale home décor ideas, adding warm colors that are reminiscent of the charming fall hues, like yellows, reds, purples, and oranges, and adding textures or patterns to give the room a finished, layered look, making center pieces out of seasonal beauties, and filling the space with fall scents can help create a cozy autumn atmosphere.