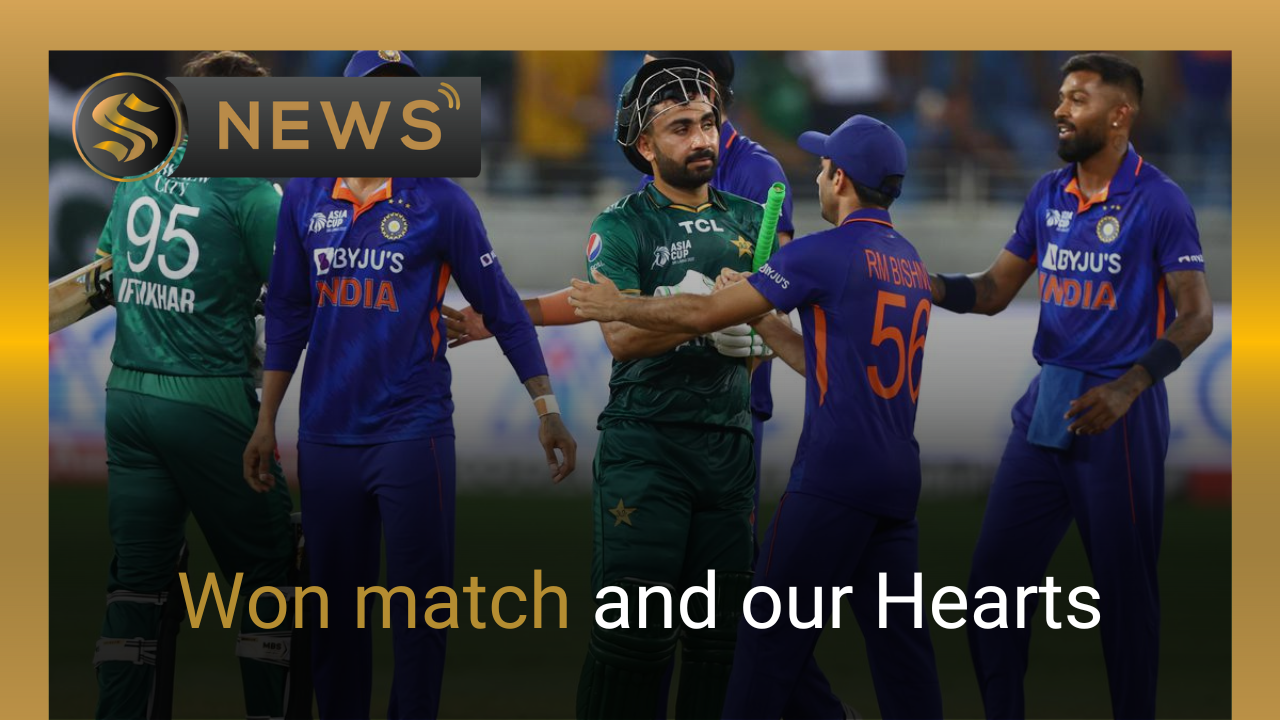 Share This Story, Choose Your Platform!
Asia Cup match 2022 Pakistan faced arch-rival India second time this Sunday. Two Sundays but two different showing stories. We all remember how hurtful we were when Pakistan lost the match last Sunday against India which was followed by Indian trolls and an air of haughtiness was sensed through the media and ignorant comments were passed on our team.
Sunday; Revenge-day ,Pakistan vs India match
But right after 7 days, Pakistan got a golden chance to take revenge. And when both teams walked down the pavilion for toss. Hopes were high, heart were raging and fingers were crossed, but a sigh of relief was taken by Pakistanis when we won the toss and Babar chose to field. And every Pakistani hoped and prayed for revenge
Fall of Indian Batting
Indian batting spell was really strong in the initial inning and made fastest fifty in power play with zero wickets in hand. Pakistanis kind of lost confidence and predicted the score to cross 200, but shadab with his bowling knocked off Rohit Sharma on 54. And after the loss of 1 wicket, blue shirts lost the team balance and green shirts blew the batting line and only with the kohli's sensible batting and misfielding by Fakhar Zaman in last overs which benefited India and they managed to give a target of 181 with the loss of 7 wickets along with 14 extras
Shabad took 2 superb wickets, M. Nawaz, Naseem Shah, Haris Rauf, M. Hassnain, took one wicket each altogether gave rough time to batsman's in the last innings.
Glorious batting by Shaheens
Shaheens walked in Dubai Stadium with billions prayers behind them. Babar Azam and M. Rizwan a powerful opening duo broke, when Babar lost wicket against Ravi Bishnoi, even the third umpire no-ball check went in vain. Anger flourished across country as people started to execrate Kohli for exchanging bad luck with Babar in the name of friendly hand-shake. Zaman was dismissed soon after and M. Nawaz along with M. Rizwan played a marvelous innings and thrashed the dreams of Indians. Nawaz wicket by Kumar complicated the match, followed by the fall of Rizwan. Slowly the winning thought diminished and tension prevailed across audience.
Asif Ali and Khushdil with his much needed boundary hitting 4's, along with dropped catch by Arshdeep ,dil khush kr dia . But when we thought we have it all, Asif Ali was dismissed by Arshdeep . The ending 2 needed on 2 moments were played by Iftikhar Ahmed who polished off the game with two runs off the penultimate delivery as quick bowler Bhuvneshwar Kumar was smacked for 19 runs in nineteenth over which removed the game from India.
Every ball was unpredictable till the end. Nail and nail biting, tensed faces, mixed emotions, prayers, eyes glued on TV screens. Crossed fingers, because this is not only a cricket match, it is an emotion.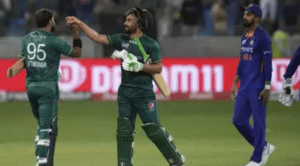 Glory; Cold Revenge
Pakistan won with the last option securing a five-wicket triumph. Pakistan won with a ball in excess, as they made a triumphant beginning to the Super 4 phase in the Asia Cup by pursuing an extreme target of 182, the consistently trustworthy Mohammed Rizwan ,71 on 51 balls moored the Pakistan innings yet it was left-given hitter Nawaz who played the conclusive thump
No matter how Indian teams or media bashed us. But as always Pakistani team wins and shatter their ignorance with their outstanding performance as it is said that
Revenge is a dish, better served cold
Muhammad Nawaz, proved out to be the all-rounder Pakistani team always needed in crucial matches. Nawaz took one wicket, with 3 catches and speedy powerful batting. Man of the match more like Man of the year for Pakistanis
Pakistan now have 2 points and now all ready to face Sri-Lanka and Afghanistan in coming days.