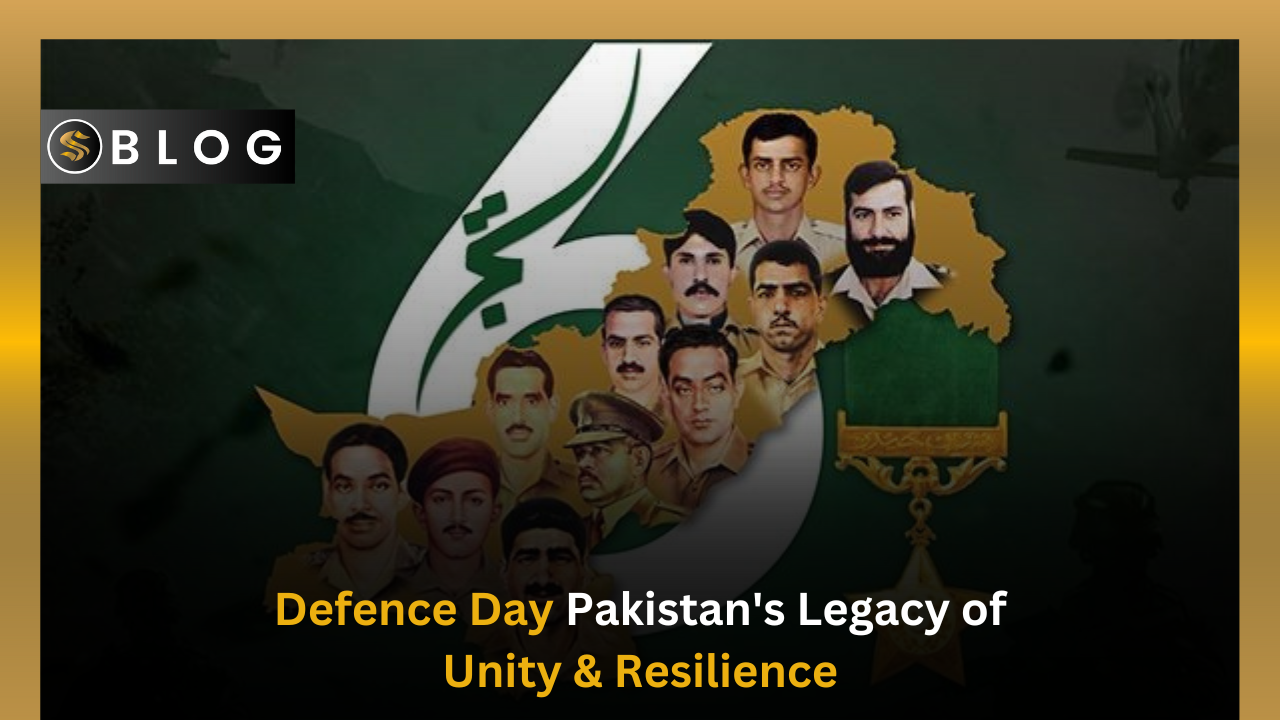 Share This Story, Choose Your Platform!
6th September: Defence Day – Pakistan's Valor and Resilience
Embarking on a Historical Journey
The 6th of September isn't just a date in Pakistan's calendar; it's a story of unwavering resilience, echoed by tales of valor during the 1965 war with India. Defence Day is a testament to a nation's spirit and an emblem of hope and resistance.
The war began with Pakistan's Operation Gibraltar, aimed at infiltrating Indian Controlled Kashmir. India's response, Operation Grand Slam, targeted Pakistani Punjab. Over the next intense 22 days, more unfolded than mere military strategies.
Hallmarks of Bravery
Pakistan's defense during the war was marked by numerous acts of valor:
 MM Alam:
Flight Lieutenant MM Alam holds the record for shooting down five Indian planes in less than a minute. His extraordinary skills in aerial combat are celebrated worldwide.
 Major Raja Aziz Bhatti:
For five straight days, Major Bhatti, positioned himself on an elevated post and successfully thwarted enemy advancements. He was posthumously awarded Pakistan's highest military award, the Nishan e Haider.
 Lance Naik Muhammad Mehfooz:
Despite being severely injured, he crawled towards the enemy and embraced martyrdom by detonating a grenade, taking many enemies with him.
These are but glimpses of the countless tales of bravery displayed by the Pakistani armed forces during the 1965 war. Their collective might, determination, and unity have since become legendary.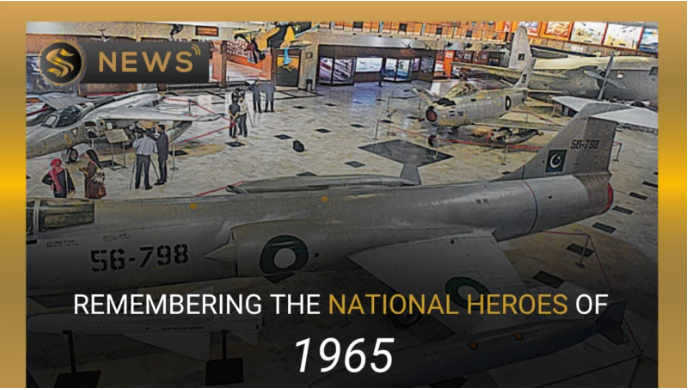 You May Also Read
Flying Heroes and Their Machines to be Honored on Defence Day
Unyielding Spirit of a Nation
Against imposing odds, Pakistan's armed forces and its citizens showcased unparalleled collective strength. Stories from this era highlight more than military maneuvers. They narrate the resilience of families, dreams of children, and the hope of an entire nation.
Celebrate, Remember, and Renew
Defence Day celebrations reverberate with:
 Memorial Tributes:
Visits to the resting places of martyrs, ensuring their sacrifices remain etched in memories.
 Ceremonies:
Streets and homes exude patriotism during flag raising ceremonies.
 Media's Role:
Heartfelt songs and movies ensure tales of valor touch every heart.
 Unity in the Digital Realm:
Social media unites Pakistanis globally, sharing love for their homeland.
This spirit isn't confined to a day. It's a reminder of Pakistan's commitment to peace and national unity's importance.
A Promise for Tomorrow
As the sun sets on Defence Day, it is not merely the end of a 24 hour period of remembrance, but rather the beginning of another year of commitment. Every Defence Day instills in the hearts of Pakistanis a renewed pledge: to uphold the cardinal principles of unity, faith, and discipline laid down by the nation's founder, QuaideAzam Muhammad Ali Jinnah.
It serves as an annual reminder that challenges, whether external or internal, can be overcome when the nation stands together as one. This promise, etched in time, is a beacon for the generations of today and tomorrow, ensuring that the values, for which many have laid down their lives, continue to guide the nation's path. It's a solemn vow that adversity, no matter how great, will be met with courage, resilience, and an unwavering spirit of unity.
Sapphire Builders and Associates: Crafting Legacies for the Future
In the ever evolving landscape of modern Pakistan, Sapphire Builders and Associates emerges as a paradigm of resilience and innovation. Like the nation, which stands unwavering amidst challenges, Sapphire Builders and Associates are more than just a real estate agency; they are visionaries crafting legacies. Their buildings are not merely structures but symbols of dreams realized.
With every brick laid and every foundation set, they bring to life the aspirations of their clientele. Their commitment doesn't end with construction; it's a journey they embark on with their customers, ensuring they are educated about every facet of their investment. By offering toptier real estate consultancy, Sapphire Builders and Associates guarantee that every project they undertake doesn't just meet standards but sets new ones, turning every venture into a legacy of excellence, trust, and unparalleled quality.