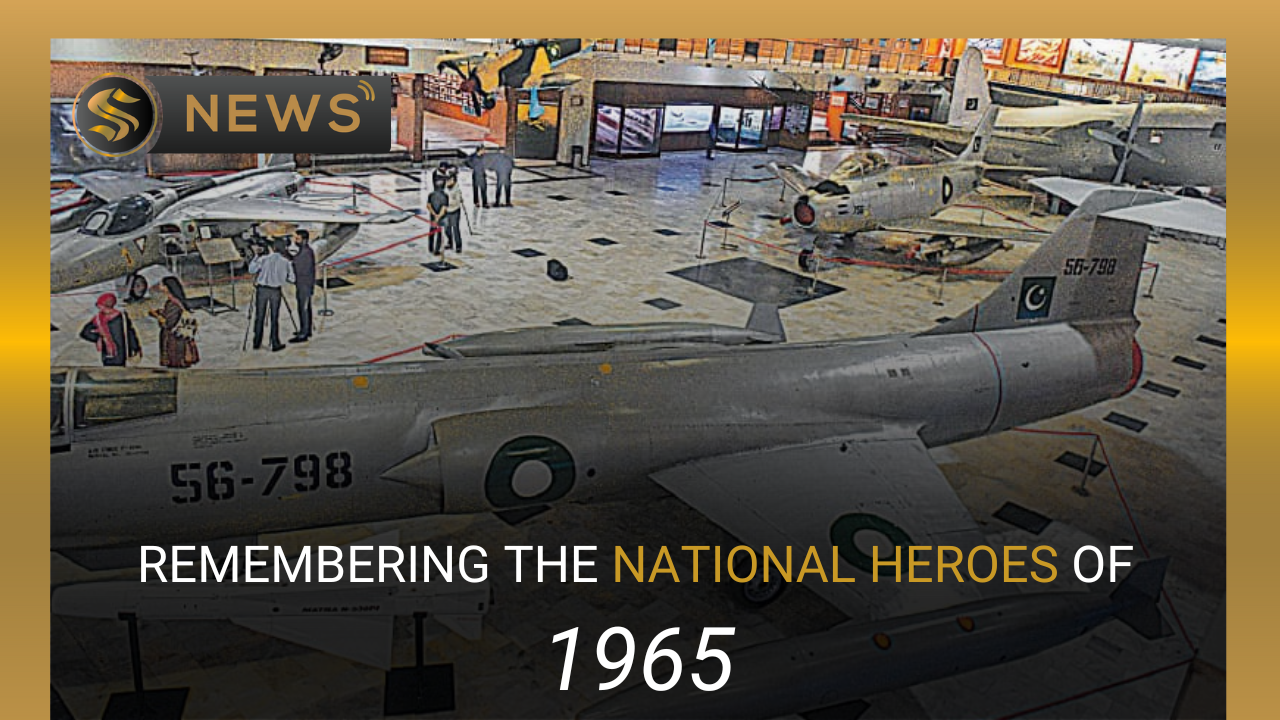 Share This Story, Choose Your Platform!
Sixth of September is a significant date in the history of Pakistan, on this occasion of 57th Défense day, their mighty Machines, its fighter jets, are also given significance and respect. It serves as a reminder of the unparalleled unity and unwavering commitment, with which the entire country supported its armed forces in their efforts to defeat the adversary's blatant act of aggression. It echoes the nation's selfless sacrifices and the extraordinary bravery shown by our armed forces in defeating the evil plans of the enemy.
The Archives Gallery of the Pakistan Air Force Museum honours the valiant Pakistan Air Force (PAF) pilots as heroes of the 1965 war.
Display of Machines
The single-seat F-86 Sabre that Air Commodore M.M. Alam used to shoot down five hostile aircraft Machines in a single sortie is displayed on the exhibition floor.
One of Pakistan's top fighter pilots was M.M. Alam. In the first 30 seconds of his operation on September 7, he downed four of the five Indian jets. The pilot's record for downing and damaging two Indian fighter aircrafts during his career, nine in total, remains unbroken. He was twice awarded the Sitara-i-Jurat for his valor and bravery.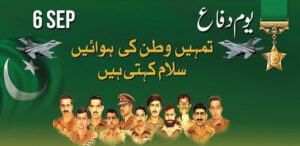 During the 1965 Pakistan-India War, the F-104 Starfighter flew for a total of 246 hours and 45 minutes.
The parts of Wing Commander Abhinandan's MiG 21 and his uniform aren't the only military memorabilia found here. There is also a photograph and memories of the captured Indian pilot, Sqn Ldr. Brij. Pal Singh, who went on to become an air marshal in the Indian Air Force (IAF), as well as the Gnat that the IAF surrendered in 1965 at Pasrur, close to Sialkot.
The Pakistani F-104 Starfighter forced the Indian Gnat to land. On September 3rd, 1965, two Starfighters piloted by Flt. Lt. Hakimullah and Flying Officer, Abbas Mirza intercepted four Indian Gnats, one of which was forced to land.
For the record, India has still not displayed even one Pakistani fighter jet/Machines as a war prize.
President and Prime Minister's Message
President Arif Alvi and Prime Minister, Shehbaz Sharif in their respective greetings on the Defence and Martyrs' Day said that 6th of September will be remembered as a mark of bravery, an example of unparalleled tenacity, and the spirit of ultimate sacrifice by the brave sons of the country.
They claimed that during this period, every single citizen of Pakistan came out to defend and secure the country along with the Pakistani Armed Forces, who fought valiantly with their Machines on land, in the air, and in sea as well.
They claimed that Pakistan's contribution to peace missions around the world is a source of great pride and is rightly recognized by the international community. They were referring to Pakistan's success in the two-decade-long war against terrorism.