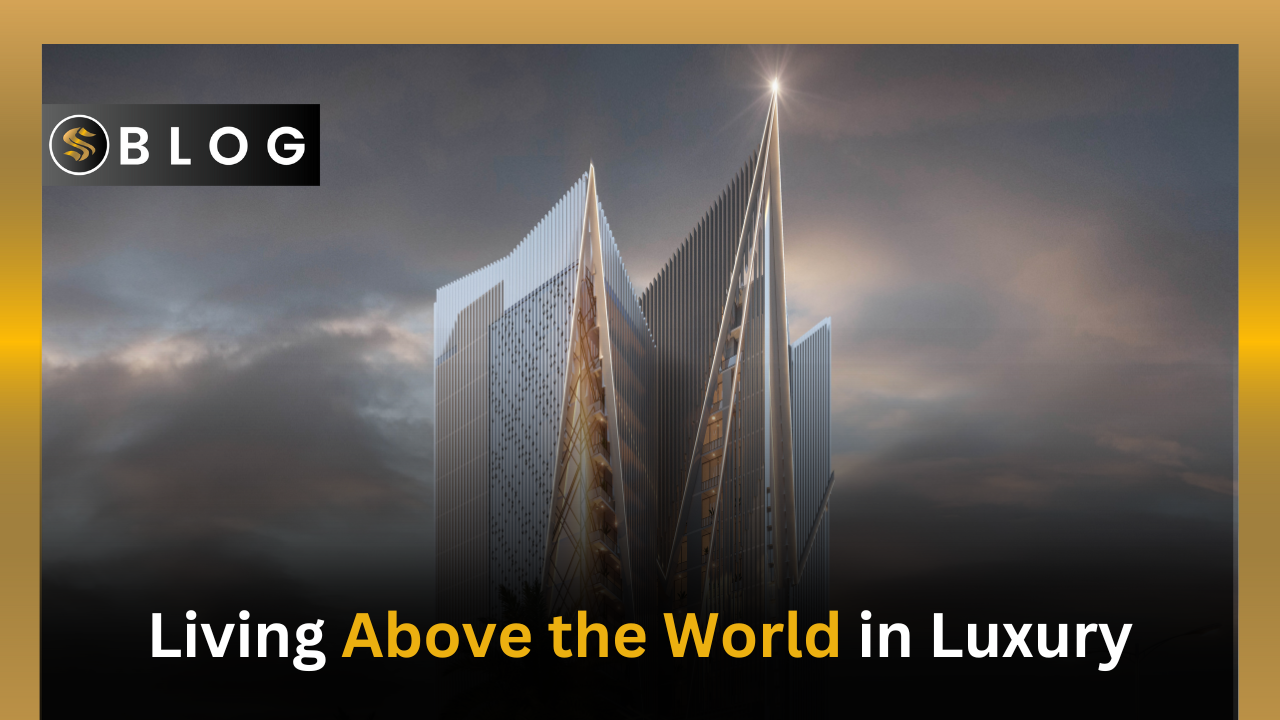 Share This Story, Choose Your Platform!
Living the High Life – A Guide to Penthouses
In the world of real estate, a unique and luxurious living option exists that captivates the imagination of many – penthouses. These luxurious apartments are situated on top of tall buildings and offer the best lifestyle possible. But what exactly is a penthouse, and what sets it apart from ordinary apartments? In this blog, we'll delve into the world of penthouses, exploring their defining features and amenities and why they remain a most aspiring choice for those seeking luxury living.
What is a Penthouse?
A penthouse is the crown jewel of any high-rise building. Positioned on the topmost floors, it distinguishes itself from other apartments due to its unique design, expansive layout, and panoramic views of the surrounding cityscape. Traditionally, penthouses were often constructed as separate structures on the roof of buildings, but nowadays, they are commonly integrated into the upper levels of modern skyscrapers.
Emerging Trend of Penthouses in Pakistan
In Pakistan, the concept of penthouses followed the global trend. It emerged as the country experienced rapid urbanization and growth in the real estate sector. The exact timeline for the introduction of penthouses in Pakistan may vary depending on the specific city and its real estate development. The major cities like Karachi, Lahore, and Islamabad witnessed the development of luxury high-rise buildings in the late 20th and early 21st centuries.
Penthouses are becoming increasingly popular in Pakistan. The demand for penthouses is expected to rise in the future as more young people enter the real estate market. It's worth noting that penthouses in Pakistan are generally considered a symbol of prestige and wealth, attracting the country's upper-class residents who can afford such luxury accommodations.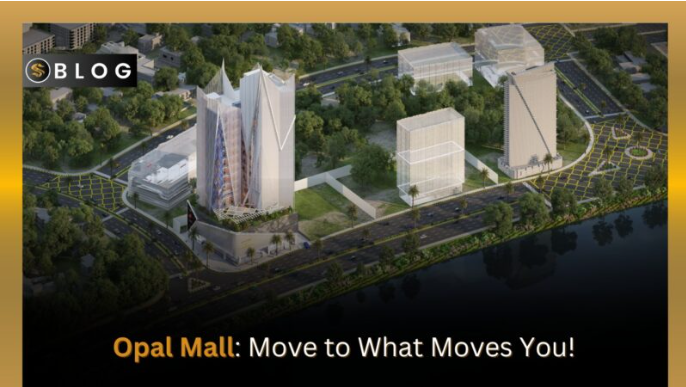 You May Also Read
Here's Why Opal Mall Is The Best Location To Invest In Bahria Town, Islamabad
Features That Set Penthouses Apart
Space and Layout
One of the most distinguishing features of a penthouse is its generous space. With ample square footage, penthouses often encompass multiple levels, granting residents a sense of freedom and privacy not found in typical apartments. The layout is carefully designed to optimize space and create a seamless flow between rooms, giving a feeling of grandeur.
Breathtaking Views
Penthouses are renowned for their spectacular vistas. Floor-to-ceiling windows allow abundant natural light to flood the interiors while providing unobstructed views of the city skyline, tranquil waters, or scenic landscapes, depending on the location.
Exclusive Amenities
To cater to the high-end lifestyle of its residents, penthouses come equipped with a range of exclusive amenities. Private elevators, rooftop terraces, swimming pools, state-of-the-art home theatres, and in-house gyms are just a few examples of the lavish offerings that elevate penthouse living to a level beyond ordinary apartments.
Privacy and Security
Penthouses often feature enhanced security measures, ensuring the utmost privacy for their occupants. Gated entrances, secure parking, and 24/7 attendant services provide peace of mind and a haven amid the bustling city below.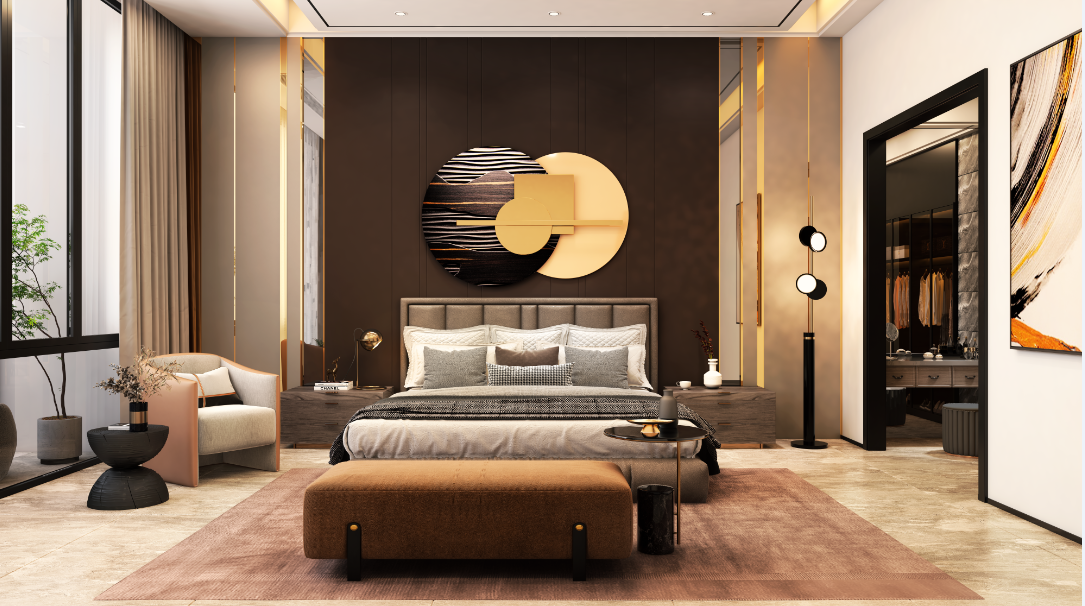 The Allure of Penthouse Living
Status and Prestige
Owning or living in a penthouse is synonymous with prestige and success. These luxurious abodes symbolize accomplishment, making them a preferred choice for high-profile individuals and celebrities seeking an exclusive address that reflects their achievements.
Entertainment and Hosting
With their spacious interiors and exclusive amenities, penthouses are perfect for hosting parties, gatherings, and events. The breathtaking views and sophisticated ambience add a touch of elegance to any occasion, impressing guests and creating lasting memories.
Prime Location
Penthouses are often located in prime areas of bustling cities, providing convenient access to the best restaurants, entertainment venues, shopping districts, and cultural hotspots. This unmatched location adds to the allure of penthouse living.
Invest in Your Dream Penthouse with Sapphire Builders and Associates
Sapphire Builders and Associates, a renowned name in the real estate industry, is delighted to present an exceptional opportunity for luxury living with their exclusive range of duplex penthouses in Opal Mall and Luxury Suites. These opulent residences offer the perfect blend of elegance and modernity, catering to the tastes of those seeking comfort and style. With spacious 3-bedroom and 2-bedroom layouts, these penthouses boast expansive dimensions of 5,982 square feet and 4,201 square feet, respectively.
Located in Bahria town, what truly sets these penthouses apart is their prime location and breathtaking panoramic views, providing residents with a sense of serenity amidst the bustling cityscape. Sapphire Builders and Associates understand the importance of personalized living spaces, reflected in their competitive rate per square foot, starting at 26,000. The total value of these luxurious abodes is an impressive 155,532,000 for the 3-bedroom penthouses and 109,226,000 for the 2-bedroom penthouses.
Sapphire Builders and Associates offer flexible payment options for those looking to embark on this luxurious journey. Buyers can take advantage of a convenient 35% down payment to secure their dream penthouse, amounting to 54,436,200 for the 3-bedroom and 38,229,000 for the 2-bedroom residences. The remaining 65% can be paid through 30 monthly installments, making the process accessible and comfortable for potential homeowners. This attractive offer allows individuals to experience the epitome of urban living without compromising on financial stability.
Penthouses in Today's Age
In the contemporary era, the allure of penthouses remains stronger than ever. With a growing population of high-net-worth individuals seeking opulent living experiences, penthouses are in high demand. Sapphire Builders & Associates is responding to this trend by creating more innovative and grandiose penthouse designs, setting new standards for luxury living. We also integrate sustainable and eco-friendly features into penthouses, reflecting the modern focus on environmentally conscious living.
Conclusion:
In conclusion, penthouses are the epitome of luxury living, offering an unparalleled combination of opulence, space, privacy, and breathtaking views. These residences cater to individuals seeking a lifestyle beyond the ordinary, where every aspect of daily life is imbued with sophistication and elegance. Whether as a status symbol, a private retreat, or an entertainment haven, penthouses continue to be a beacon of exclusivity in real estate. So, if you are ready to embrace high life, a penthouse might be the perfect choice. Live in the clouds, and experience life at its most luxurious.
Don't miss the exclusive chance to own a penthouse perfectly crafted by Sapphire Builders and Associates. With our commitment to unparalleled craftsmanship, design excellence, and customer satisfaction, these penthouses are a testament to the luxurious lifestyle. Embrace a life of sophistication and prestige as you immerse yourself in the charm of these unique residences offered by Sapphire Builders and Associates.