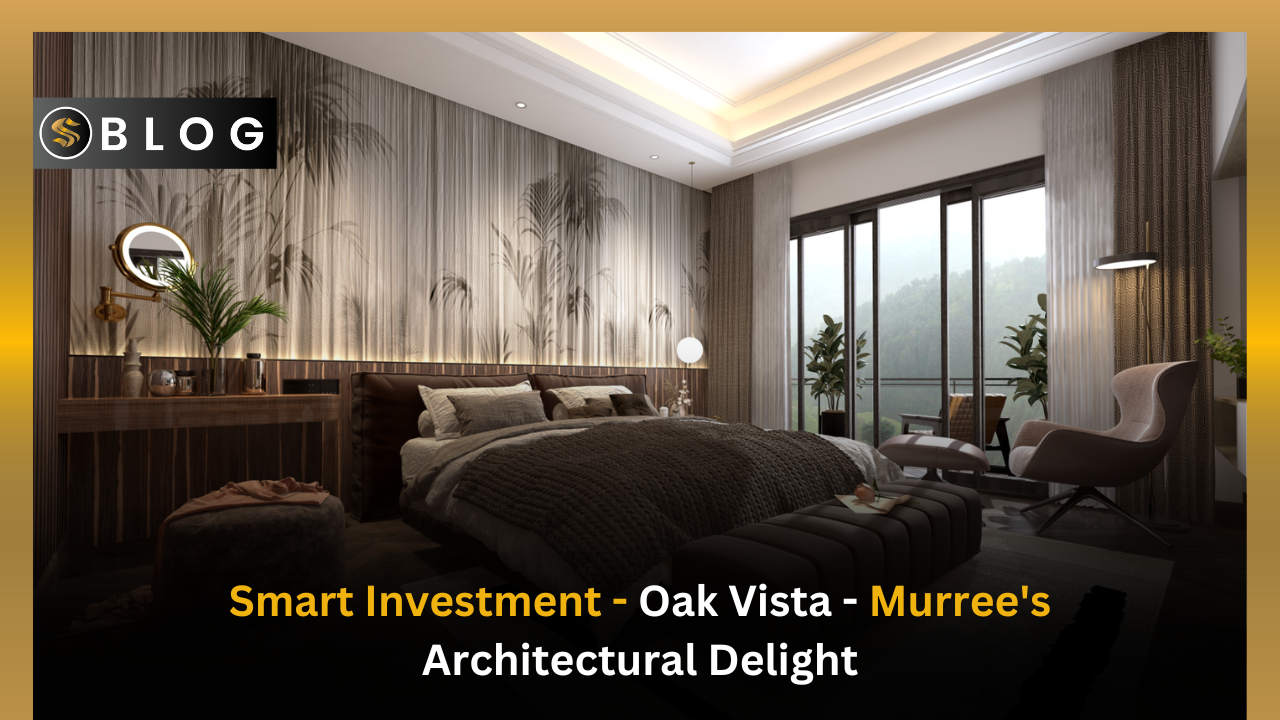 Share This Story, Choose Your Platform!
Discover the Best Architectural Design in Murree – Oak Vista, Your Dream Destination
Introduction:
Welcome to Oak Vista, a magnificent residential project located in the heart of Murree, Pakistan. Oak Vista is more than just luxury apartments; it's a dream come true for those seeking the perfect blend of modern living and natural beauty. In this blog, we will take you on a journey to explore why Oak Vista is the best architectural design in Murree and why it's your ultimate investment opportunity. So, let's dive into the details!
A Serene Escape in the Hub of Tourist Resort Murree:
Nestled in the serene and picturesque hills of Murree, Oak Vista is a gated community that offers a range of luxury apartments and penthouses. Imagine waking up to breathtaking views of Murree Valley and lush greenery. Oak Vista truly represents the unspoiled beauty of nature, making it a perfect place to invest in real estate.
Unveiling Oak Vista's Unique Features:
Let's highlight some of the exceptional features of Oak Vista that make it the best investment opportunity in Murree:
Green Haven: Oak Vista seamlessly incorporates the greenery of Murree into its lush surroundings. You can relax in the calm of nature or enjoy the serene view of trees from the communal terrace, 24/7.
Discount Options: Oak Vista offers attractive discount options for its residents, making it even more appealing.
Cargo Lifts & Garbage Ducts: Convenience is a priority, and Oak Vista ensures it with cargo lifts and garbage ducts for easy living.
Spacious Lifts and Car Parking: Ample space for car parking and spacious lifts add to the comfort and convenience of residents.
Huge Atrium in Commercial Segment: The commercial segment boasts a massive atrium, creating a vibrant and open atmosphere.
Best M.E.P: Oak Vista employs the best Mechanical, Electrical, and Plumbing (M.E.P) systems for a hassle-free living experience.
Ease of Payment: Oak Vista offers customization options and ease of payment, making your investment stress-free.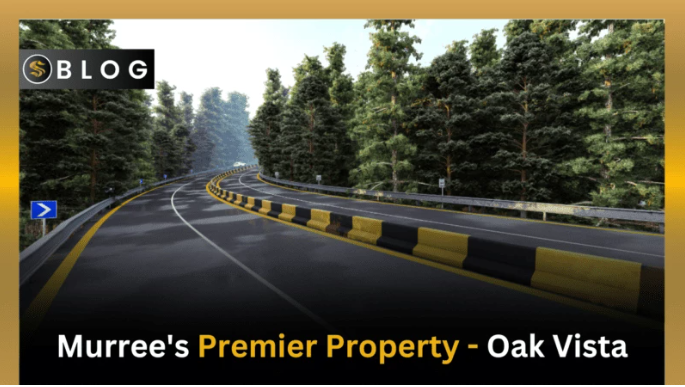 You May Also Read
Reliable Real Estate Investment In Murree: Discover Oak Vista
Location Advantages:
Oak Vista's location is another reason why it's the best architectural design in Murree. Situated at Main Express Highway, it's conveniently located near various landmarks like McDonald's and the New Patriata Chair Lift. You're just a short drive away from the main attractions, ensuring easy accessibility throughout the year.
The Perfect Fusion of Nature and Luxury:
Oak Vista beautifully combines the tranquility of rural life with the convenience of urban living. While Murree is known for its peaceful atmosphere, Oak Vista ensures residents have access to top-notch urban amenities and entertainment options.
World-Class Amenities:
Oak Vista offers a range of amenities that cater to your comfort and relaxation. These include a sauna, hot bath, temperature-controlled swimming pool, servant rooms, and much more. The project is set in the midst of a natural reserve forest, allowing you to explore life away from the hustle and bustle of the city.
Best Structure Design Team:
Oak Vista has partnered with renowned architects, structural designers, experienced engineers, and real estate professionals to provide the best possible choices for its clients. You can be assured of the structural integrity and aesthetic appeal of this project.
A Jewel in the Crown of Murree Expressway:

Oak Vista Luxury Service Apartments are truly a jewel in the crown of the magnificent Murree Expressway. With an array of amenities, including a surveillance system, 24×7 security, a fire-fighting system, swimming pool, children's play area, landscape garden, and a fitness center, it offers the best living experience in the vicinity of Murree Expressway.
Conclusion:
In conclusion, Oak Vista is the epitome of luxury and comfort in Murree. Its exceptional architecture, stunning location, and world-class amenities make it the best architectural design in the region. If you're looking for the best investment opportunity and dream of a life surrounded by peace and serenity, Oak Vista is the answer. Don't miss out on this incredible project; make it your dream home today!