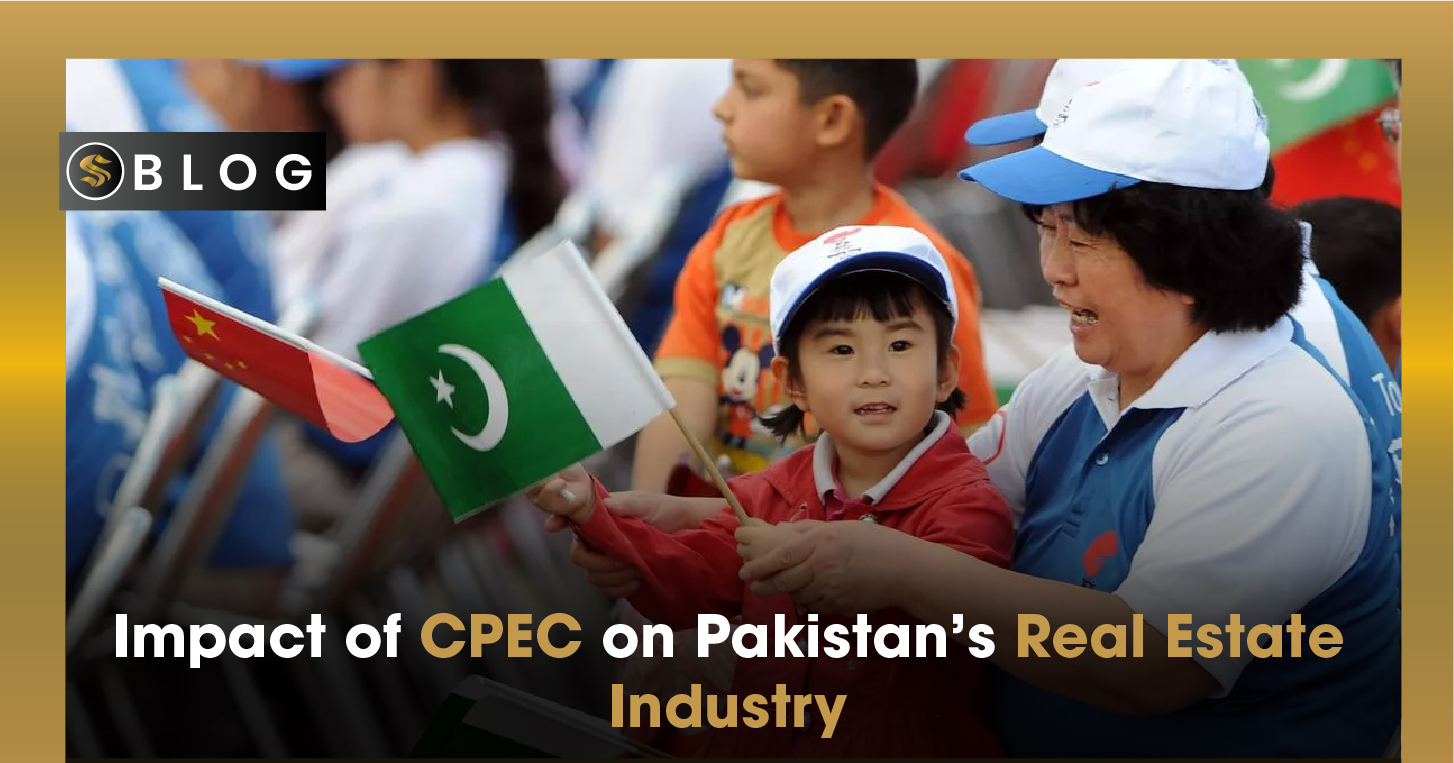 Share This Story, Choose Your Platform!
Impact of CPEC on Pakistan's Real Estate Industry
China-Pak Economic Corridor, widely known as CPEC, is an economic belt between Pakistan and China, that is aimed to provide a way for China's trade route and Pakistan's future development in the real estate industry. It is a trade-off opportunity for both countries but the advantage is with Pakistan as it will grow economically and industrially.
The project alone has a considerable economic influence on Pakistan's real estate and other industries. The rise of globalization will result in a well-connected, integrated region of shared destiny, harmony, and progress, thanks to improved infrastructure including railway lines, intellectual, cultural, and technical activity/cooperation. As a result, there are now chances for unrestrained commerce, business, and investment. As a result, CPEC increases the value of opportunity cost in the real estate market, and vice versa.
Is CPEC Merely a Two Countries Thing?
The China-Pakistan Economic Corridor connects the neighboring regions which can have various consequences. The ministers from Pakistan and China see this project as essential to maintaining peace in the area. Afghanistan, India, other central Asian nations like Egypt, Saudi Arabia, the UAE, etc., and some middle Asian nations like Azerbaijan, Kazakhstan, Turkmenistan, etc. are the majority of neighboring governments that would profit from CPEC. It includes a train, farmland, establishment of factories, real estate investments, and other series of development projects that will significantly aid in the growth of Pakistan's economy. It also connects China to a port in Pakistan.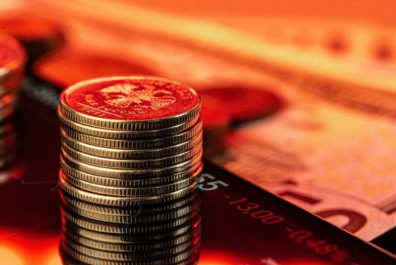 The series of links to numerous regions have an impact on the connections between various cultures, environments, and values, which improves the understanding on a regional, academic, and cultural level. This enables unrestricted trade, commercial initiatives, investment opportunities, efficient product flow, manufacturing efficiency improvements, value for money in the real estate sector, and energy generation. In contrast to the regional linkage, which would share the development, harmony, and economic rewards, the entire connection of these various sectors is a win-win economic model.
CPEC Strengthens the Housing Market
Since both the elements of economy are interconnected, the real estate market is booming quickly, as a result. The impact of CPEC on the economy of Pakistan is far too substantial. Additionally, it is establishing numerous sectors, resulting in job opportunities. Pakistan's projected ten-year annual development rate would rise to 5.07 percent, as per Harvard International Development Research.
The demand for housing will therefore increase as the economy grows, which will also boost the real estate market. Therefore, it will prosper because more individuals will be able to own and make investments in real estate.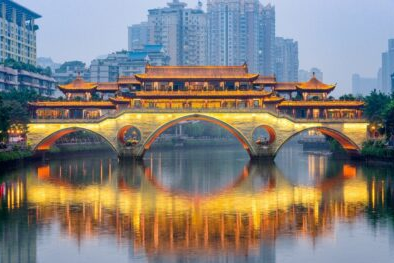 Development of Facilities
The value of the surrounding location is increased due to road infrastructure. As a result, there is a greater demand for quality road infrastructure along the trade route between Pakistan and China. As a result, the growth of houses, plots, and even rental flats have a big impact on the real estate market. Gwadar's population is projected to grow, up to three million people. To accommodate the growing population, CPEC and Pakistan real estate are therefore, essential.
Gwadar City is planned as a gated mixed-use community with areas for entertainment, shopping, dining, and living. In addition to more than 1500 homes developed across 3.5 million square feet, Gwadar will soon welcome a number of educational institutions and shopping centers. Moreover, the value of land will increase as more immigrants arrive at Gwadar Port.
Future Possibilities for Real Estate Sector
This project will attract the attention of many countries along with real estate investors, especially those who are geographically landlocked with other countries. With CPEC, many industries are expected to be set up in Gwadar and there is every possibility that people from different nationalities will move to this area and ultimately increase the need for accommodation, which is expected to be fruitful for the Pakistani Real Estate Industry. CPEC comprises of different infrastructural projects connecting Gwadar with China.
CPEC's Effects
This project will definitely create many job opportunities and in response, the real estate industry will boost as the majority of people will opt to buy land in Gwadar, knowing the bright future of this area. This will create employment opportunities for local people and many potential buyers will invest here, resulting in the real estate industry of Pakistan to progress.
CPEC will have two major effects.
Due to the joint venture of CPEC between China and Pakistan, several Chinese and Pakistani engineers are going to get settled in Gwadar. This is a good news for real estate industry to establish accommodations and different settlements along the belt. Henceforth, more land is needed to build communities with all the amenities.
As it is predicted, Gwadar will develop into an ultimate city like other many other cities across the country, after its completion it will be a landmark project in Pakistan. As the need for accommodation increases, to accommodate foreigners and citizens, the real estate industry will show a boom, and property prices will also increase. The impact of the Chinese influx on rental rates will grow more. We can clearly see the impact even if the Chinese investors do not buy land directly in major cities.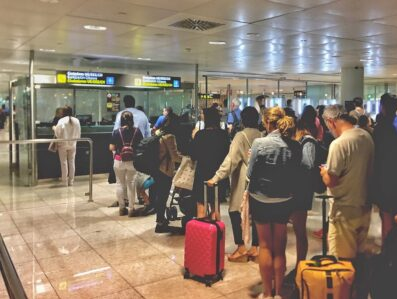 The Highlights of Growth Report in the Upcoming Years
According to surveys conducted by Pakistan Economic Surveys, 7.61 percent of workers are employed in the housing and building business. As recently more private industries participated and provided funding for the construction sectors to support such expansion, this statistic will get better. In the fiscal year of 2020, building activity increased by 8.06 percent, mostly as a result of government spending. The cost ranges for the proper use of funds have changed now that we have investors like China along with local and foreign investors.
Relation to Real Estate Industry
After the completion of CPEC, Lahore would be the target as it is in the middle of Punjab. It also has the second largest lucrative investment opportunities, as they will invest to set up their industries and accommodation. Higher rental indicates a higher property price and the reasons for the hike in prices of apartments are all part of the change that are yet to come. The Pakistan real estate market is comparatively cheaper than the international market. There is a higher probability that rich Chinese investors will invest and a few billion-dollar investments in Pakistani real estate will create a huge impact.
Economic Growth
CPEC will have a huge impact on Pakistan's Economy. It will establish the industry, thus creating more job opportunities. According to Harvard International Development Research Department, Pakistan's development rate will increase to 5.07%, over the next 10 years. This will be the second highest development rate in Asia.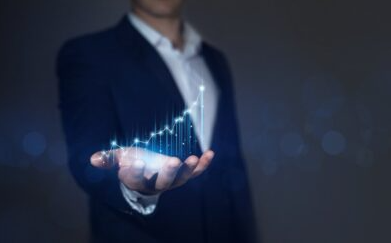 With the economic development, the demand for housing and the real estate sector will increase correspondingly. The demand for more land will also increase. Real estate will prosper as more people can now afford to buy property. However, we can observe the real impact on the completion and functionality of the belt.
Conclusion
Due to the CPEC, Pakistan real estate industry has experienced a boost, thus becoming  a promising sector to invest in. Many new companies in this market such as Sapphire Builders & Associates are entering the market to cater the needs. But the Federal Capital Islamabad has also experienced significant growth in residential and commercial projects. There will be a direct impact of CPEC on the real estate sector. And we can expect to experience a huge increase in property prices in the coming years.
Previous international trends suggest that residential and commercial property will be the main focus for any big Chinese investor. We can expect that the government will impose restrictions on foreign investment so it may prevent the country from any negative impacts.