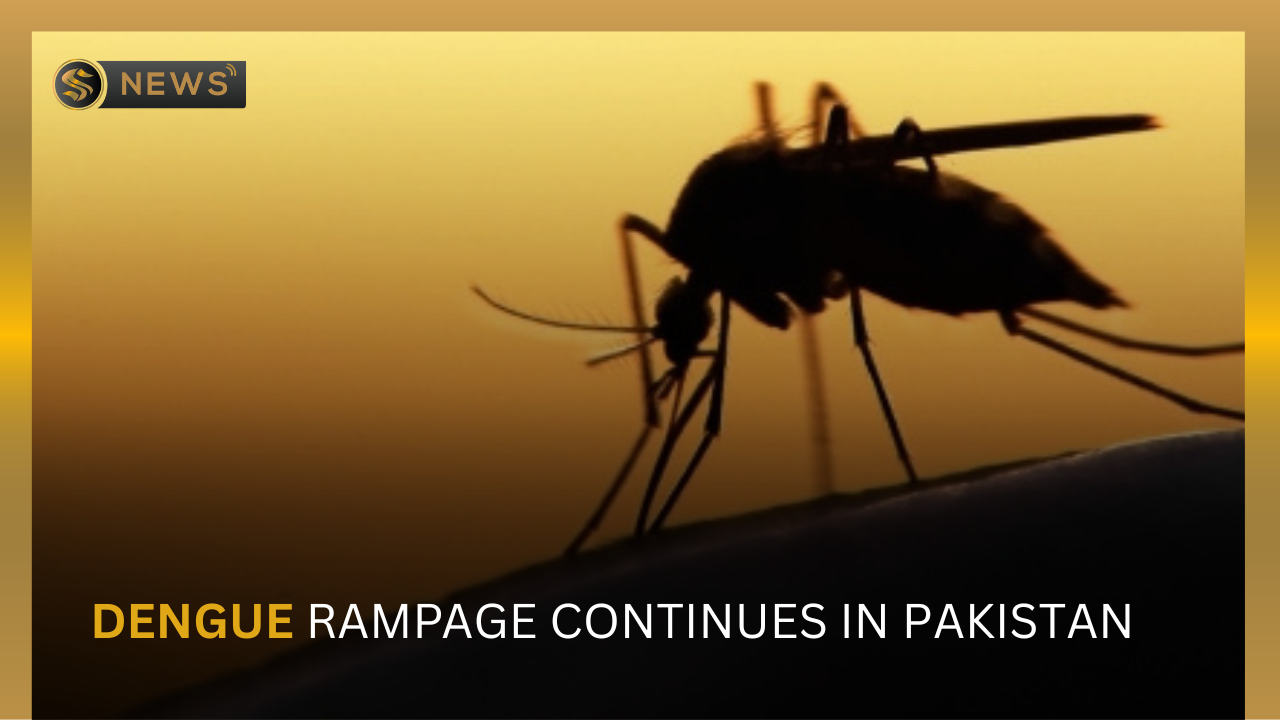 Share This Story, Choose Your Platform!
As a result of current floods in Pakistan, dengue infections are still rising despite the previous epidemic. In reaction to dangerously high number of cases in the country, government has started an anti-dengue campaign, by raising public awareness while also implementing particular measures at dengue hotspots to stop the disease's spread.
Warning Issued by PMD
The Met office issued a warning on Friday, stating that "atmospheric variables" are creating an ideal environment for the disease to spread and that 10 major cities, including Karachi, are at risk of experiencing an outbreak next month. The country's spike in dengue and malaria cases showed no signs of abating, despite inflated claims made by municipal bodies to have "covered 60 to 70% areas" in the ongoing fumigation drive in the country.
The Pakistan Meteorological Department issued a warning urging preventive action against the dengue outbreak in cities and districts.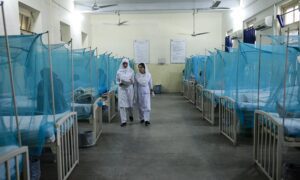 Cities on Hit List
According to the department, dengue could spread in Karachi, Lahore, Peshawar, Rawalpindi, Islamabad, Hyderabad, Faisalabad, Sialkot, Larkana, and Multan in the upcoming month.
According to Met office, "the atmospheric variables are providing an excellent setting for this outbreak, taking into account the prior data analysis, current and future climate prediction."
According to analysis, the atmosphere has changed since mid-September 2022, making it more likely that dengue will start to spread by October 2022, especially in 10 large cities and also in flood affected areas.
According to the reports, over the past ten years in the country, it has become more pervasive and has had a negative impact on the general public's health. Every year, the disease peaks during the post-monsoon season, which runs from September 20 to December 5, when the environment is most favorable for the virus.
Active Hours for Dengue Attacks
According to the PMD alert, it thrives at temperatures between 26 and 29 °C, 60% humidity, and rainfall totals greater than 27 mm with a maximum time lag of 3 weeks.
Moreover, according to the advisory, dengue attacks are most common two hours after sunrise and before sunset, and breeding ends once the temperature drops below 16°C.
Government Initiatives
Effective fumigation is need of the hour. Government has started the process of fumigation in almost all the effected cities. Moreover, government has also started anti-dengue campaigns to raise general public awareness. Relief teams are also implementing preventive measures in almost all the cities that are at potential risk, to stop the disease spread.