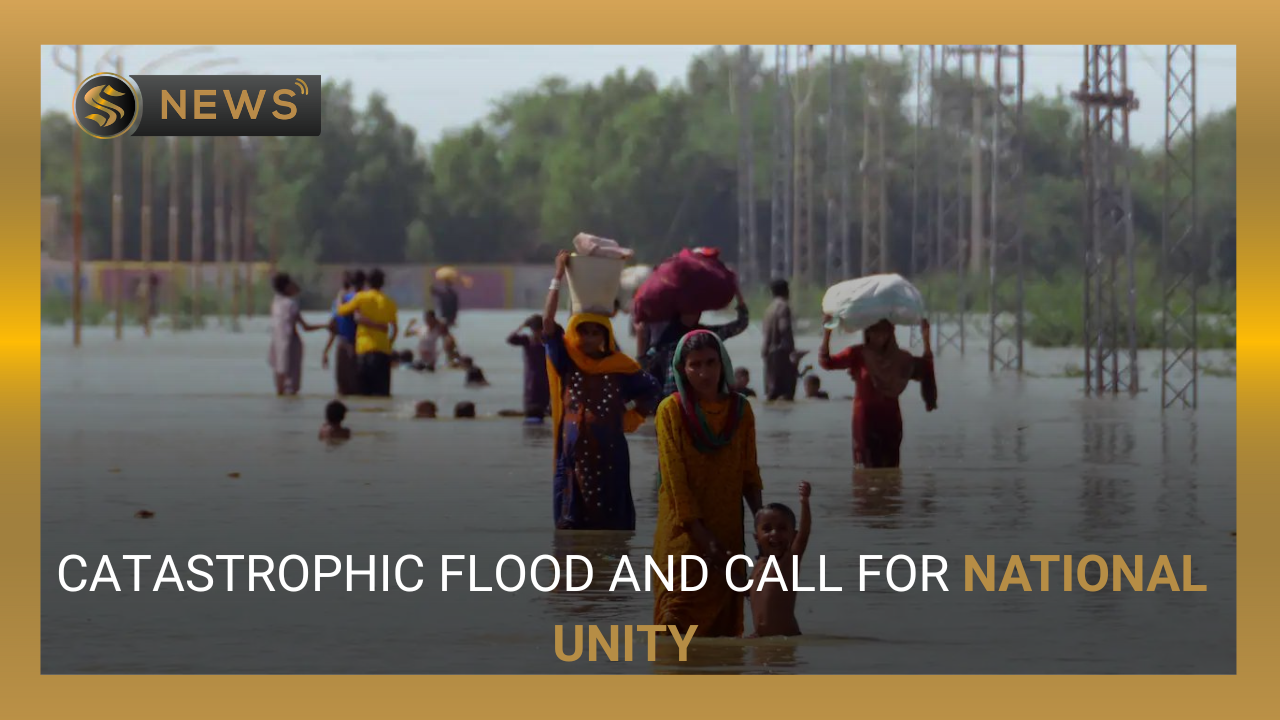 Share This Story, Choose Your Platform!
Pakistan has suffered heavily due to floods in its 75-years long history, mainly due to the inefficient Disaster Management System. This year too, monsoon rains continue to strike Pakistan. Heavy rainfalls have led to incessant downpours across Pakistan. Millions of people are waiting for aid in areas of all four provinces. As a result, especially in Balochistan and Khyber Pakhtunkhwa, where enormous devastations have been recorded.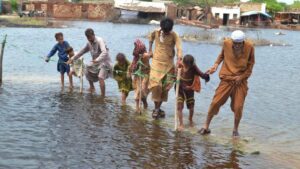 Floods generated by rains have devastated the infrastructure and communication is cut-off. This is why rescue and relief teams are facing difficulties due to air, train, and road networks blockage in some of the most seriously affected areas, notably Balochistan. Thus, affectees have been rendered hopeless while waiting to be rescued and shifted to safer locations. Victims all across the affected areas are still waiting to receive help and relief items.
Zero-Balance Call Facility By Telecommunication Companies
On the orders of Prime Minister, Shehbaz Sharif, all mobile companies will offer a zero-balance call facility to the people in flood affected regions. The Ministry of IT is also instructed to act upon the orders right away to ensure public relief operations.
Army Deployment Approved By Interior Ministry
Following the flood emergency situation, the Interior Ministry approved Pakistan Army's deployment in regions of all four provinces across Pakistan. Civic governments will receive assistance from the military to guarantee smooth relief efforts. According to the ministry, a summary has been given to the federal cabinet for final approval in accordance with the corresponding Article 245.
Army Establishes Flood Relief Centers
In order to monitor and coordinate the nation's flood relief efforts alongside Military Operations Directorate, the Pakistan Army established the army flood relief center. This is located at the Army Air Defense Command Headquarters, Rawalpindi.
According to the military's media wing, flood relief centers have been set up around the state to help with the gathering, transportation, and distribution of flood relief supplies to flood victims in various provinces. Troops are also helping people to shift towards safer places. They are also providing shelter, meals, and medical care to the affectees as well.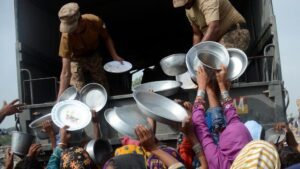 Flood Water in Swat Swept Away a Hotel
In a valley in Khyber Pakhtunkhwa's Swat district, called Kalam, a hotel was seen to be swept away by flood waters in a video that quickly gained popularity on social media. The hotel was evacuated beforehand and no casualties were reported. Other buildings in the area were also emptied by the authorities.
The National Highway Authority (NHA) has also issued a notice to travellers in the Swat, neighborhoods of Bahrain and Kalam, of the probability for flood-like conditions in the district after heavy rains. According to the notice, the rainfall caused significant damage to N-95 and N-90 motorways in the Bahrain-Kalam region. A representative for NHA stated that floods had harmed the Bahrain bridge, the approach road, and the nearby tracks. The spokesperson advised against needless travel for both visitors and locals amid such extreme rains.
Emergency Declared By KP Government
The Khyber Pakhtunkhwa administration has declared an emergency that will last till August 30th. It was declared due to the substantial damages that the floods have caused. According to a statement released by the KP Relief Department, the emergency has been declared in order to guarantee the provision of assistance operations in the disaster affected areas. Additionally, communication bridges were also severely damaged in Matta, Sukhra, and Swat. The Chief Minister of KP has instructed the Provincial Disaster Management Authority (PDMA) to speed up relief operations and give priority to providing food, cooked meals, and other supplies to the affectees.
High to Very High Flood Warning Issued By PDMA
The River Indus at Kalabagh and Chashma may reach high to very high flood levels with a range of 5,50,000 to 7,00,000 cusecs. All relevant authorities are urged to be vigilant and take all the required precautions in a timely manner in light of the current circumstances in order to prevent any further loss of life or property.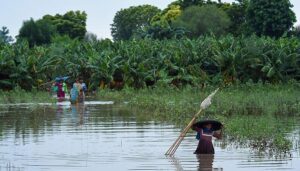 Extent of Damage in Pakistan Due to Constant Rains
As a result of the constant and extreme rains these Flash floods have afflicted 33 million people in Pakistan since June. In order to to gauge the magnitude of the damage, the National Disaster Management Authority's statistics can be used. It shows that 937 people have died as a result and 1,343 more have been injured. There have been 85,897 fatalities out of 793,995 cattle and other animals. A total of 670,328 homes have already been damaged during the past 24 hours, and 3,000 kilometers of roadways have also been compromised.
Appeal Surge to Support Flood Victims
Prime Minister, Shahbaz Sharif has made a plea to different countries for support with ongoing rescue and recovery operations under these unfortunate circumstances. The PM updated a group of ambassadors, high commissioners, and other senior members of the diplomatic corps in Islamabad on the flood situation and has reaffirmed his call for assistance. Participants at the meeting included ambassadors from several countries including Australia, Canada, China, Japan, Kuwait, United Arab Emirates, Turkey, South Korea, United States, Germany, Bahrain, France, Oman, Qatar, United Kingdom, and Saudi Arabia.