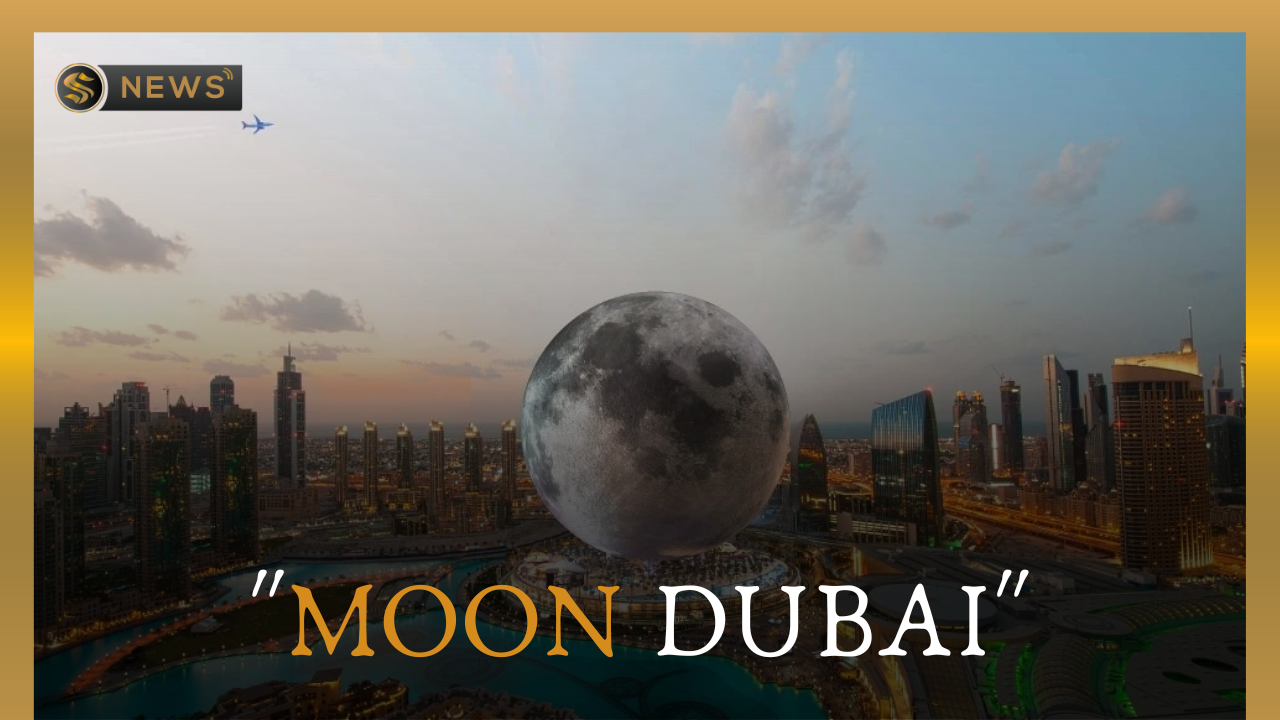 Share This Story, Choose Your Platform!
When it comes to creating record-breaking futuristic attractions, Dubai is unbeatable! The city, already well-known for the spectacular Burj Khalifa, the tallest structure in the world, will soon add a novel resort in the shape of a moon to its accomplishments. It is already being duped as an engineering gem.
"Moon Dubai" a Project
The phrase "moon resort" may bring up visions of some kind of opulent resort requiring space travel that will take decades or centuries to be developed. Moon World Resorts Inc. (MWR), a Canadian company, has just proposed bringing this concept a bit closer to home. You would only need to travel to Dubai and wouldn't have to wait for decades to visit it. The "MOON" proposal aims to construct a mixed-use structure that is 735 feet tall and shaped like Earth's lone natural satellite.
The developers are in negotiations to bring MOON to four different global locations, with the first one reportedly set to open in Dubai. MOON is intended as a hyper-realistic riff on the Epcot globe at Disney World. The company's founders remain upbeat even though no formal plans have been developed. The co-founder of the project claimed that "from an architectural, engineering and design perspective, a MOON can be built".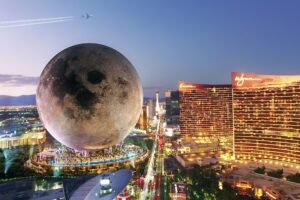 Cost and Features of the Project
The project is being proposed as "Moon Dubai" by Moon World Resorts Inc. (MWR). According to some sources, the project will cost around $5 billion.
One of the two entrepreneurs behind the idea; Michael Henderson, told the local media that the structure will be substantial and distinctive. When finished, the project, which has a 198-meter sphere and a 224-meter height, would include 4000 luxurious rooms. It will have a "lunar surface" and a "lunar colony" surrounding it. The lunar colony will allow visitors to take advantage of reasonably priced space travel. The luxurious private residences known as "sky villas", will be another prime feature of the project.
Additionally, the building will have a spa and wellness center, an event area, a nightclub, a meeting room, a lounge, and a "moon shuttle."
Completion Time
The overall construction is expected to take two years to complete. Project will be over 735 feet tall after completion.  At least 2.5 million people should be able to comfortably visit it when the project is finished.
The business is currently acquiring permits and organizing road shows to advertise the Moon to prospective customers. A one-year pre-development program will then be followed by a four-year build-out program for the company.
Impact On Country's Economy
Moon Dubai will have a significant impact on all facets of the UAE economy, according to co-founders; Sandra G. Matthews and Michael R. Henderson in a press release, including tourism, transportation, commercial and residential real estate, infrastructure, financial services, aviation and space, energy, MICE, agriculture, technology, and of course education.
He continued,
"it will be the greatest and most successful modern tourism project in the MENA area, doubling the yearly tourism visits to Dubai, due to its unique various integrated services, global appeal, and brand awareness."