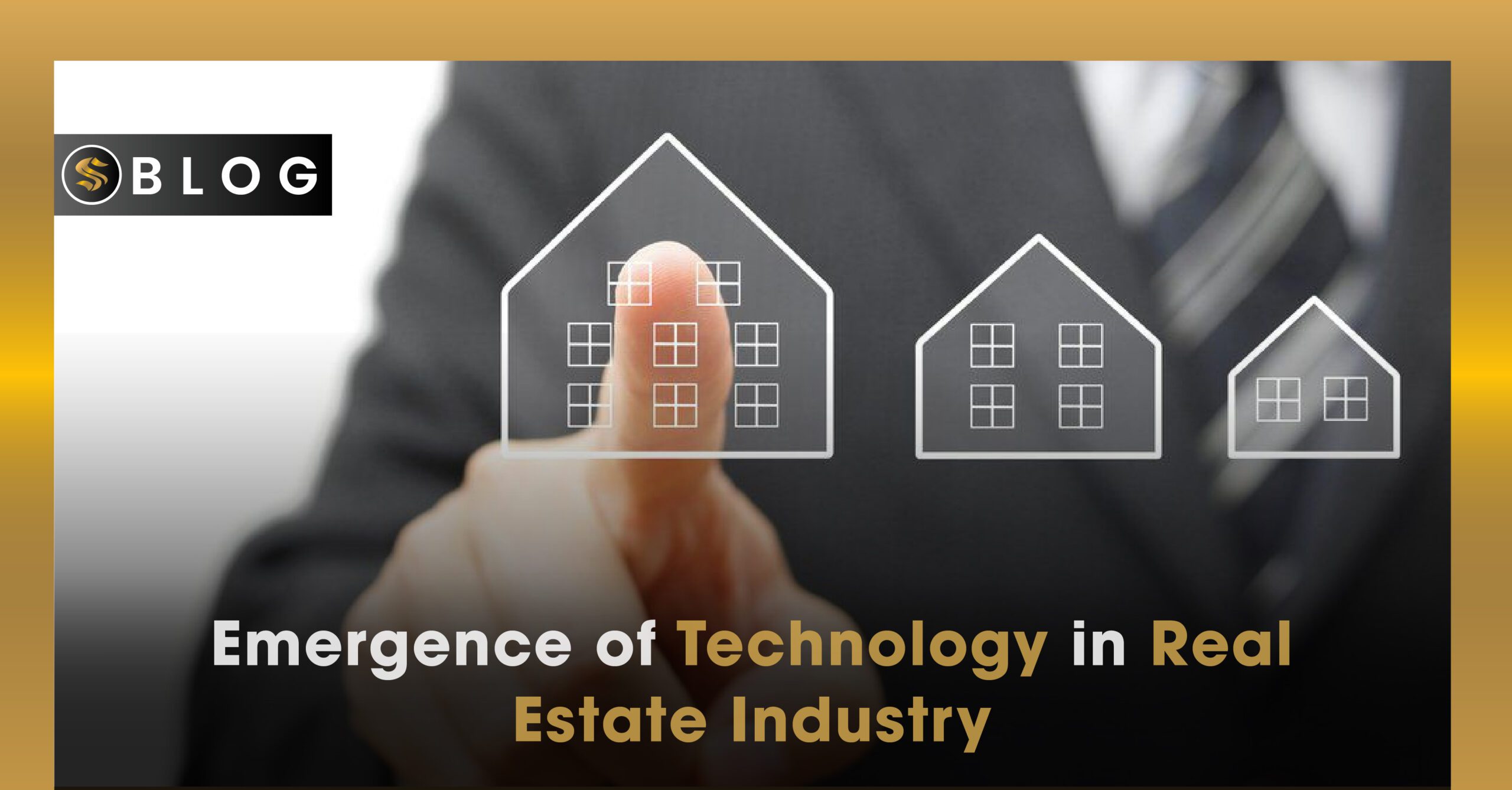 Share This Story, Choose Your Platform!
Due to shifting consumer preferences and market conditions, the real estate technology industry is gradually being redefined. "Real estate agents will not be replaced by technology, but by agents with technology," stated Peter Williams, the CEO of Deloitte Digital, once. The real estate industry won't be completely supplanted by a single technological advancement rather, technology will facilitate changes in the sector, and those that embrace these changes will be seen as the leaders. The answer lies not in buying new hardware but rather in implementing creative alternatives, most of which will be software based platforms, apps, and solutions.
Technology is evolving from social media, shopping experiences, maps, meetings and greetings, and many more. The only thing that was untapped by technology was real estate but not anymore. The hassle of visiting a real estate office and taking tours around the property is not a problem now. Many software and tech solutions have been invented to solve this problem.
Era Before Real Estate Evolution
Before the advent of real estate technology, buyers and sellers of a property had to deal with particular difficulties, often agreeing to a lower price. Let's first talk about these difficulties.
Asymmetric Information
Back in the days, buyers and sellers had little to no knowledge about the homes they wanted to buy, prior to the introduction of real estate agents and proper Customer Relationship Management (CRM). Additionally, they encountered particular challenges in selling their homes, which led to a mismatch between the buyers and the sellers. People mainly relied on recommendations from their friends, neighbors, and family members.  Due to lack of knowledge about the potential purchasers, a person who needs to sell or buy a home will urgently accept a rate that is either too high or too low.
The trouble with Property Valuation
The right appraisal of the property was the second issue. The purchasers had to go see the local patwaris in order to get an exact price estimate for their homes or other residential or commercial properties. In a similar way, they were unable to quickly locate a home that would fit their needs and budget.
When they learned the actual price, the faulty appraisals and prices ultimately caused regret and losses. In the past, people neglected the true value of their homes and instead bought or sold them based only on the estimates and opinions.
Lack of Trust
The third difficulty was determining the worthiness, honesty, and credibility of the seller or the buyer. In a similar manner, neither the buyer nor the vendor could vouch for the authenticity of the personal information. They used to get a personal recommendation or sell a house from someone they knew. This is why a property centered on a specific location or among specific individuals who lived nearby or knew the individual directly. When purchasing a home, people used to pay close attention to the registry and fraud paperwork.
Technological Advancements in Real Estate Sector
Online Property Listing in Real Estate
Online property listing is like a property portal where buyers and sellers can view the property and can connect with each other. It is like a classified ad in the newspaper, the seller shares the details of the property. A buyer can also view the profile of consultants or brokers so the online property listing makes it easy to rent or sell the property.
AR/VR
Augmented Reality (AR) and Virtual Reality (VR) changed the way real estate works. Through AR and VR, the buyers can visit as many properties as they can virtually, without moving an inch from their place, all they need is a device. Whereas on the company's end it creates new marketing opportunities and utilizing location based services will provide a unique experience to the buyer.
Website
The real estate companies and online property listing companies have websites where details of property and budget are present. The customer can abruptly and conveniently get the facts, making it easy for them to take the decision. It will be easy for the potential buyers and tenants to trust the sellers due to their online presence. People can get different kinds of information like construction, architecture, property valuation, and interior design from websites.
Convention artificial intelligence was invented to cater to the need of the hour. In an industry like real estate, customer service must be available 24/7. The response to the customer on the communication channels must be as fast as possible. To fulfill such requirements, companies use conversational artificial intelligence. Chatbot is one of them.
Mobile Apps
It is easy for the customer to view the property because of the availability of smartphones, 3G and 4G, customer friendly apps. Mobile apps make it easy for the company to generate leads, improve engagement, and enhance the property viewing experience.
3D Virtual Tours of Homes and Apartments
Solutions that let potential buyers take a virtual tour of houses while choosing, are closely related to search apps. It saves time and money by avoiding the need to visit numerous homes, many of which can be eliminated from the buyer's list of potential acquisitions through virtual viewing, making it one of the major digital trends in real estate for 2022.
Of course, before making a physical choice, the majority of purchasers will want to see the house. However, choosing the greatest fit can save both the customer and the real estate agent, a lot of time and money. Additionally, modern VR technologies enables very realistic virtual tours of houses where you can readily check the property's state, interior details, and exterior features.
Blockchain Technology
Even readers who are familiar with blockchain technology might not realize the connection between blockchain technology and real estate right away. While many people are aware of the blockchain role in cryptocurrencies, it also has several uses in other sectors of the economy, including real estate.
Blockchain technology can be used to validate encrypted transactions and make sure that financial records have not been tampered with. It will be beneficial for investing in fractional real estate and enable landlords to sell a portion of their ownership in a particular holding.
Important papers like property titles may be safely stored thanks to technology. As with other market sectors, there is still much room for advancement in terms of the real estate sector's use of blockchain technology.
Real Estate and Technology
The real estate industry experienced a boom as the use of technology increased. Even in Pakistan, the use of technology has tremendously increased. The emergence of startups such as Sapphire Builders & Associates, which has based their real estate businesses on technology and revolutionized the entire real estate business. No one knows what the next era of technology could do, maybe teleporting to another location. We must be open to the possibilities that technology can do.