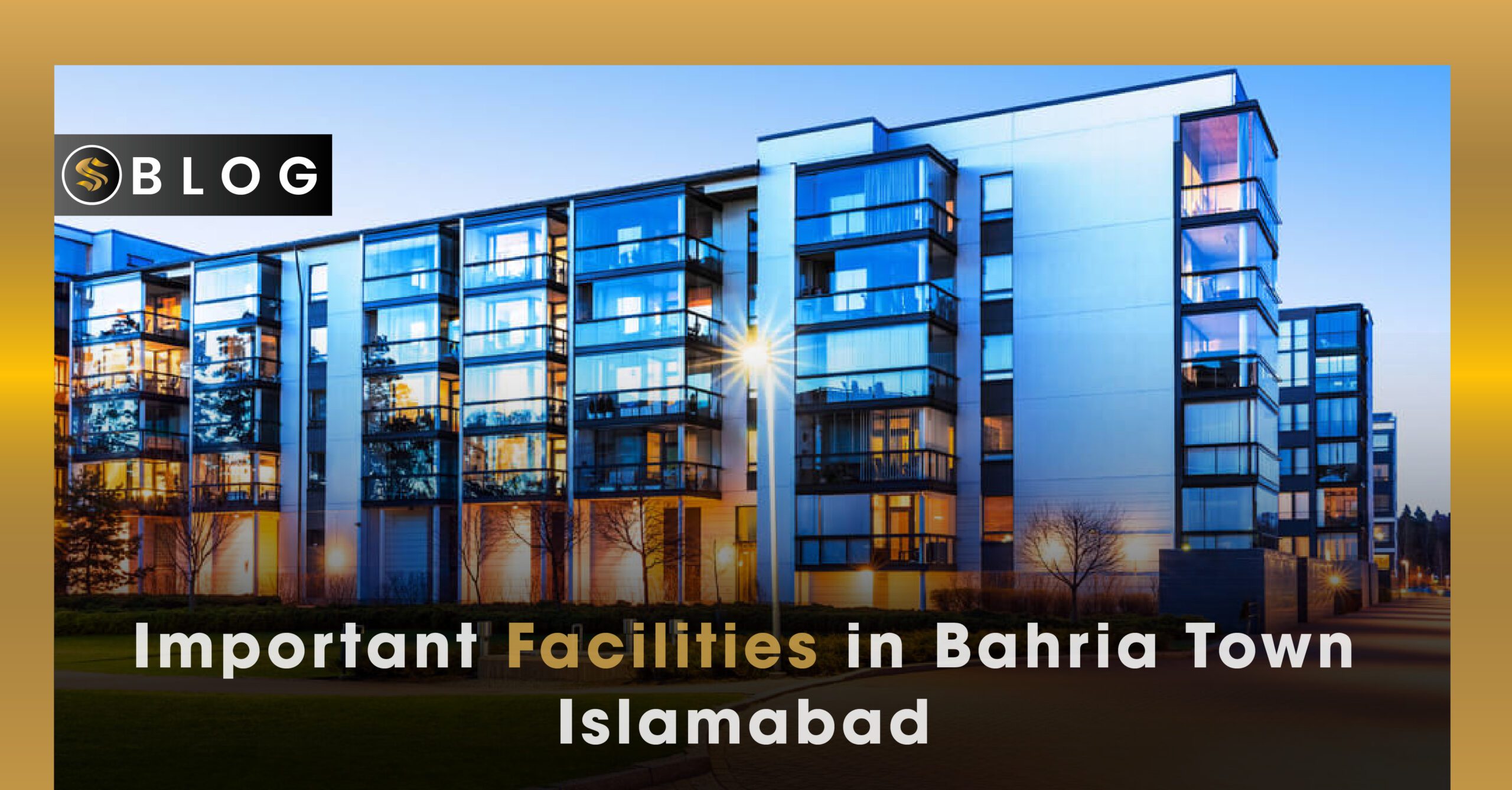 Share This Story, Choose Your Platform!
Bahria Town Islamabad is emerging as an important place considering a better living standard. Let's discuss some important facilities in Bahria Town Islamabad.
Public Transport
Bahria Town Islamabad society has its own transport system called Bahria Town Transport Service. Citizens can easily access all the major areas by using this service. Uber and Careem drivers are also accessible for transport.
Mosques
There are different mosques in Bahria Town such as,
Jamia Masjid Rashid
Safari Villas Mosque
Masjid-e-Riffat
Mosque Khadijatul Kubra
Bahria Mosque
Shopping Centers
Various types of shopping centers are available for people that including groceries, home accessories, and clothes.
Different types of shopping centers include Punjab Cash and Carry, Taw Seen Complex, Dana Pani General Store, Marina Mart, Stop & Shop, and Al Jannat Cash and Carry. Home delivery services are also available.
Entertainment Places
Facilities in Bahria Town Islamabad is also providing its people with fun and extracurricular activities like:
Family Park
Children's Park
Bahria Zoo Enclave
Safari Zoo Park
Dinosaur Park
The Arena Movie Theatre
Cine Gold Plex
Community Club
Bahria Country Club
Bowling
Golf
Separate Sports Complex
Famous Food Chains
Various famous food chains are available in Bahria Town Islamabad. Recently lots of investments were made in this food, restaurant businesses. Some famous food Chains are,
Chaye Khana
KFC
Pizza Hut
Cheezious
Roasters
Hot and Spicy
Security Measures
This society takes the security of its residents very severely. Therefore, a well-organized 24/7 security system is installed in each entry and exit place. Also, trained security personnel is also there for their services.
Wireless cameras with modern security techniques are also installed to watch over any ongoing activity.
Well Organized Hospitals
Public safety needs to be the first priority for any society builder. Various state of the art hospitals are in Bahria Town Islamabad such as,
Maryam Memorial Hospital
Watson Chemist
Shaafi Hospitals
Mumtaz Medical Hospital
Educational Institutes
A large number of educational institutions like Root and Dr. Abdul Qadeer Khan School and College have their branches in Bahria Town Islamabad.
There are also some nearby colleges such as Foundation University, A.Q. Khan College of Science and Technology, HOPE College of Science & Humanities, and Army Public School and College.
Electricity Power Supply Advantage
Load shedding has always been a problem in local areas and also in different cities. Bahria Town Islamabad provides its own electricity to make sure that people are satisfied with their services.
Such project is Opal Mall and Luxury Suites in Bahria Paradise Commercial by Sapphire Builders and Associates provide facilities in BahriaTown Islamabad. So do not miss the chance of owning a luxurious apartment in Islamabad or shop and being a part of the modern family. Contact us.