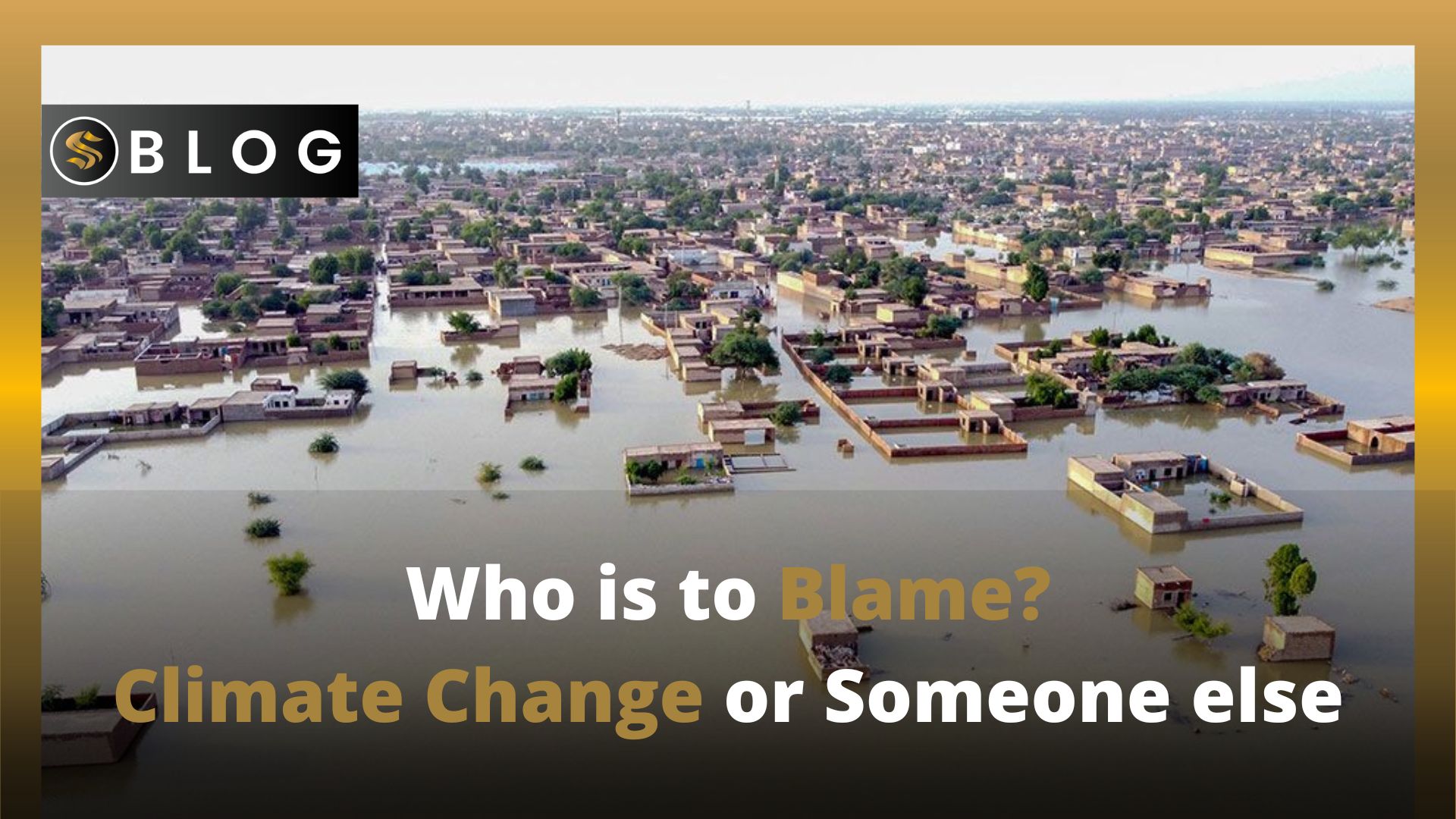 Share This Story, Choose Your Platform!
Rain comes in form of blessings everywhere but it leaves a wreck and disaster behind that stays forever. The dilemma of Pakistan since its commencement. Every year a blessing becomes a blight.
We saw the same in the year 2022, which marked one of the most catastrophic floods in the history of Pakistan after 2010. The problem arises every year at a low and high level, but why in all these years, has there is not proper disaster management and proper governance to handle natural disasters? Whether tremors or floods, in the end, the people of Pakistan have to pay the price of losing their land and lives. The nation faces serious obliteration brought about by flooding consistently during the storm season. Questions that ascends in such times when you see your beloved country drowning in water. Who is responsible for this predictable havoc? But where can we find answers to all these questions?
Let's talk about the floods of 2010 that wiped out cities misplaced millions of people, killed thousands of livestock, damaged infrastructure, whole humanitarian crisis.
2010 Flood; Impact on Pakistan
The 2010 rainstorm flood calamity in Pakistan was atrocious and prodigious, which killed more than 1,800 people, swayed the total 20 to 30% of the land region, over 20 million individuals, and caused a deficiency of billions of dollars through harm to the framework, lodging, farming also, animals, and other family resources.
Around 392,786 houses were damaged and 728,192 were devastated. Sindh at that time experienced the most striking calamities followed by Punjab, Khyber Pakhtoon Khaw, and Baluchistan. The degree of damage in Azad Jammu Kashmir and Gilgit Baltistan was less as compared to other provinces.
Over 2 thousand acres of crops were razed to the ground. The houses, lives and families, and valuables of the populace were severely affected by the flooding. Most individuals had not the foggiest idea when they will be capable of returning to their jobs. We saw helplessness, devastation, a dreadful environment, hopelessness, and people who lost everything in floods. Many villages and cities were lost in the thrashing waves of the flood.
In such agonizing times, the government did not come for help and people were left stranded. Their hopes were shattered. Relief funds and Camps were initiated and millions of rupees were collected, but sadly they did not reach deserving ones. Every penny donated was exploited by corrupted leaders
Pebble by pebble people picked themselves up and started their lives from scratch and thrived their lives.
Fast forward to 2022, when the flood struck cities and swept their dreams away in the blink of an eye. Despite the predictions of the Pakistan Meteorological Department, no precautionary steps were taken.
Disastrous floods of 2022
Torrential Rainfall has unleashed devastation all across the country, leading to the crisis of human existence and infrastructure damage. As per the National Disaster Management Authority (NDMA), the floods have caused overall damage and the demise of 937 individuals a long way since mid-June 2022. The cost has increased since June and now with 1,033 deaths along with other damages, the National Disaster Management Authority (NDMA) said on Sunday.
The storm water has seriously affected the areas of Sindh, South Punjab, Khyber Pakhtunkhwa, and Baluchistan.
Storms have struck Baluchistan the most as 3/4th of the province is underwater, with no visible sight of any infrastructure. Officials in Balouchistan believe that more than 40,000 homes were devastated by the floods, and 22,000 of them are completely demolished. In the province, harvests covering about 700,000 acres were destroyed. According to the officials, the floodwaters have caused cumulative damage of $10 million thus far. The rain spell in Khyber Pakhtunkhwa made the Kabul River overflow, clearing away a huge extensive substructure, and few regions were left with no earth connection with other regions and affecting Afghanistan as well.
According to a report published by NDMA on 29th August 2022. To date, a total of 105, 1570 houses are damaged, loss of 735,375 livestock, leaving the influence on 33,046,329 people.
The country's climate management officially described the scenario as a "climate-induced humanitarian calamity of epic magnitudes" due to Pakistan's unprecedented seasonal rainfall and flooding.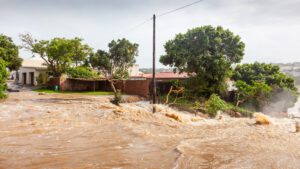 Is Environmental Change a reason for floods?
Official authorities agree, that environmental change is the primary explanation for these abrupt weather conditions changes, which have caused the dissolving of ice sheets and snowcaps and downpours in various regions of the country. Because of the quickly softening of ice sheets and uncommon rainfalls, the water levels in streams and dams are rising at an alarming level. As result, Pakistan facades flooding every year at low and high ratios.
We are seeing with our own eyes on the ground that environmental change is occurring. We've never seen such rains in a single year… presently we want to ponder how we work for the future – how would we try and begin?"
Year Changes; Questions remain the same
Pakistanis suffer from tragic devastations almost every year. And we as citizens hopelessly ask questions to higher authorities about solutions. No Doubt natural calamities are unpredictable but what about the precautionary measures to save precious human lives along with their live stocks? Why do people have to be the victims for authorities to work? Why every other province shows the aspect of bad governance and poor management?
To see heart-wrenching pictures and videos of people trying to protect themselves, it hurts to see our people losing everything and being stranded. Diseases are prevailing, and food and shelter shortages
One local man in Baluchistan, while standing in waist-high water said "The whole city is suffocating and individuals have no place to go. Had the public authority arranged for this, we wouldn't have these issues,"
Another man told international news that his little girl had been cleared away by an overflowed waterway.
"She told me: 'Baba, I'm going to gather leaves for my goat,'" Muhammad Fareed, who lives in the Kaghan Valley in the northern Khyber Pakhtunkhwa territory "She went to the bank of the stream and a spout of water followed and took her away from me."