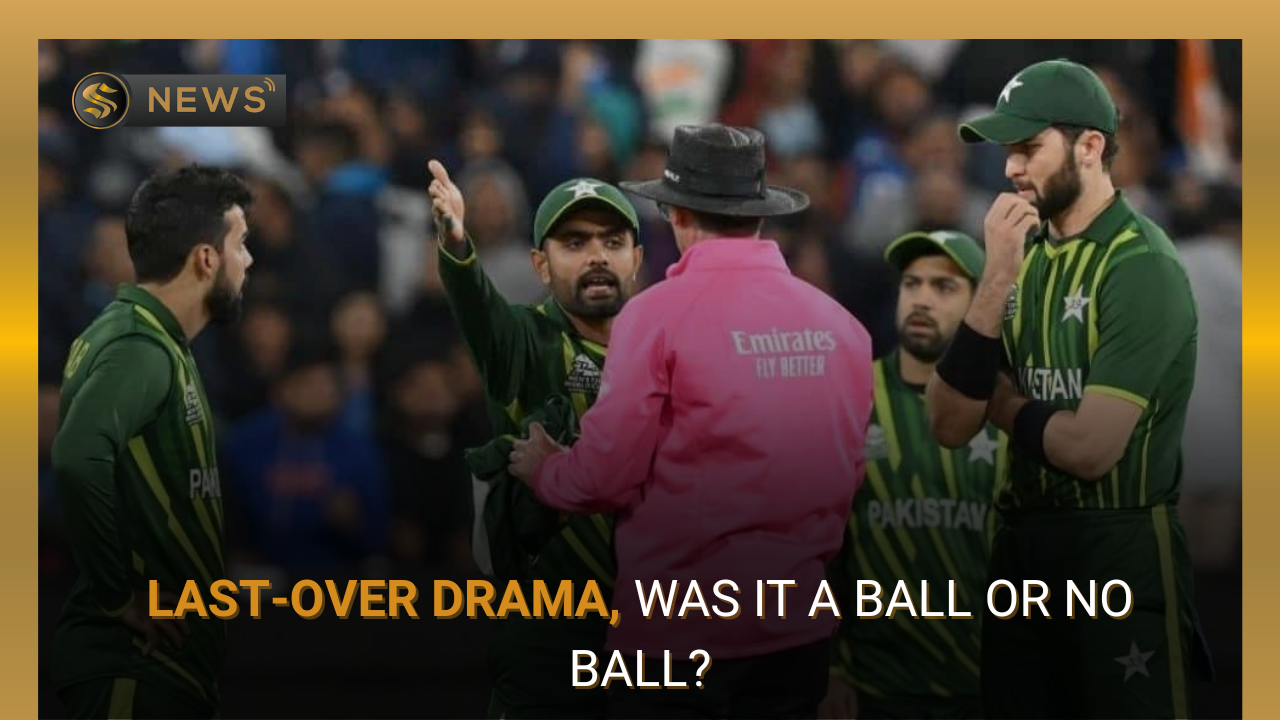 Share This Story, Choose Your Platform!
Pakistan-India world cup classic match started at 1 pm IST, at Melbourne Cricket Ground, where India won the toss and elected to bat. And that is when the historic match began.
Undoubtedly the biggest of the heroes was Virat Kohli, who scored an incredible 82 off 53, including a six in the penultimate over when 16 runs were required in world cup classic.
When their team was down 31 to 4, Hardik Pandya and Kohli helped them win the game. The match was concluded by left-arm spinner Mohammad Nawaz's final over on a night when the spin was not desirable for both teams. When asked to defend 15 runs, Nawaz took a wicket with his first delivery, avoided a boundary with his next two, and then bowled a no-ball that Kohli hit for a six. Late in the over, he added another wicket, but Kohli had already completed the task by that point, so it was insufficient.
Pakistan had earlier posted a respectable comeback following a near nightmare start that saw both of their star openers go down early. The Green Shirts scored 159-8 runs thanks to half centuries from Iftikhar Ahmed and Shan Masood. After requesting Pakistan to bat first, Indian seamers discovered plenty of bounce and movement, just like in their opening encounter at the most recent Asia Cup.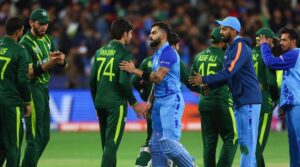 Haris Rauf Over In Classic World Cup
Haris Rauf has a reputation for being both an expensive and adept at picking wickets. You hit him at your own risk, is the lesson here. And Surya Kumar Yadav was unaware of that. He hit the pacer from Pindi for a boundary, before getting out on the very next pitch. Pakistan was currently leading in .
In his very first over, Haris Rauf did what he does the best: he takes a massive wicket. Sharma falls through the slips, where Iftikhar makes a fantastic grab.
At the Break, a Story
After a virtually disastrous start in which both of their top openers were lost before the game even started, Pakistan made a solid recovery. Thanks to half centuries from Iftikhar Ahmed and Shan Masood, the Green Shirts scored 159-8.
After Babar Azam missed the golden duck, Mohammad Rizwan quickly joined him in the dugout. The actual star of the show, though, was the heavily criticised Iftikhar Ahmed, whose 34-ball 51 at one point threatened to loosen India's hold on the innings. Shan Masood played the anchor and stayed to the end.
But once Masood was out, wickets began to tumble once more because nobody remained with him long enough. The left-handed hitter gave up 52 runs on 42 balls to end the game. The final 16 runs of Shaheen Afridi's cameo were essential in pushing the score higher.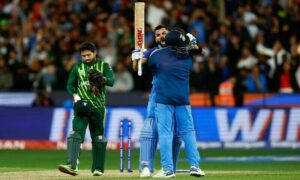 Last Over Drama
At the Melbourne Cricket Ground on Sunday, India overcame Pakistan by four wickets in an instant World Cup Classic that included heroes, villains and last-over drama. Last over drama was just EPIC, at 19.1, OUT! Pandya's gone! Pandya skied it and Babar catch it. Single off the second, chest high full toss from Nawaz, Karthik couldn't get it away, Kohli was on strike again which we didn't want. Two off the third, Kohli gone down the ground and the two batters dashed around for two runs. Karthik, 37, came sprinting back and was in a dive. This is why we are calling last over a drama, where empire did not review the no ball and it went a straight six off a no-ball! At that point India needed a 6 to win off 3 balls. Third empire was not even consulted once, for the review which everyone believes could've have been a no "No-ball" and the scenario would've been quite different. And after two wides, India finally won the instant world cup classic match but I've to say our team gave a hard time to one of the best teams which means there's a lot of potential. Hence, we will always sing these lines for our Team:
"Tum Jeeto Ya Haro Suno!
Humein Tumse Pyaar Hai"