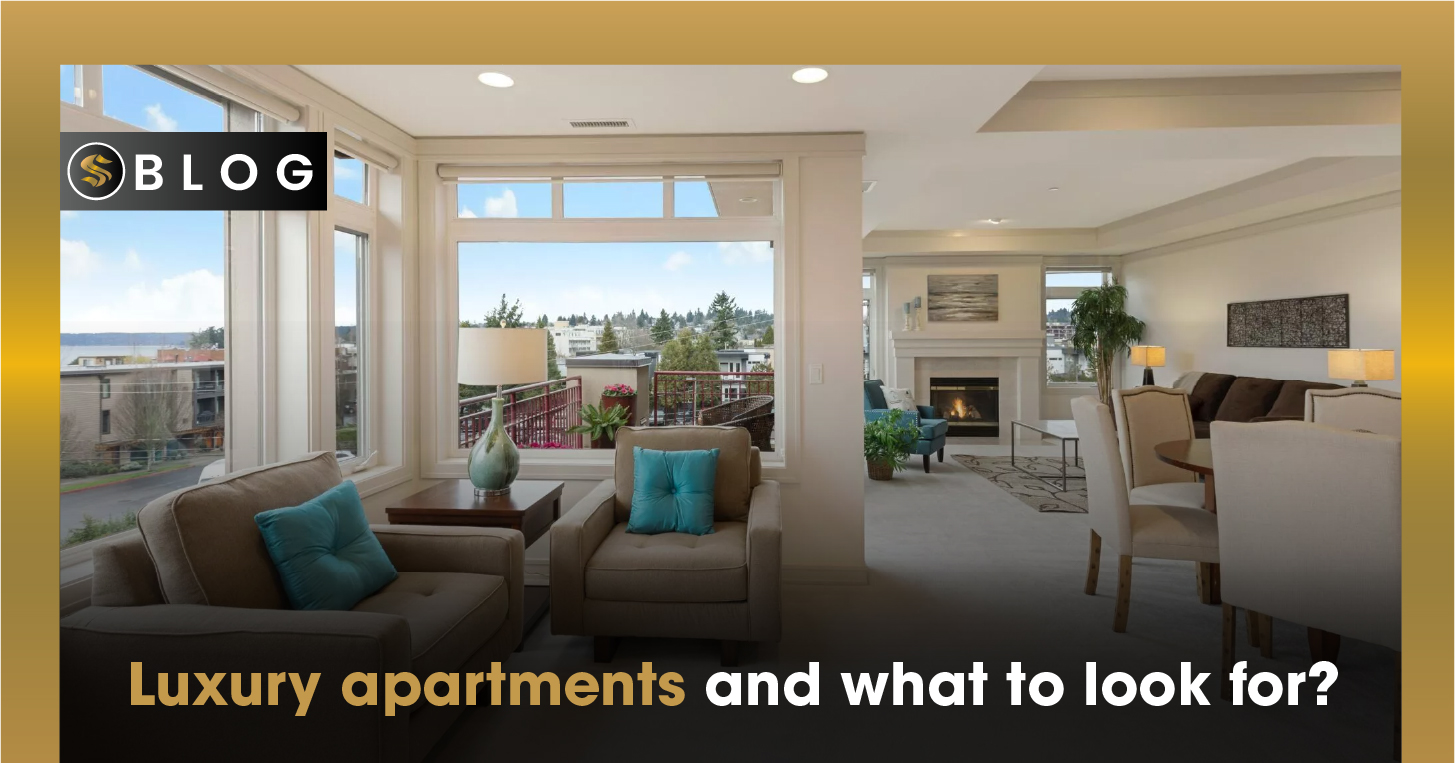 Share This Story, Choose Your Platform!
A Complete Guide for Searching Luxury Real Estate Apartments
A fantasy that virtually everyone has, is to purchase an opulent home for themselves or to invest in a posh apartment with all the first-rate conveniences and benefits. Although the elements that go into determining whether a house or an apartment is worth the price seems to be comparable, but they aren't really. Choosing which property is worth the price, seems like a difficult decision. There are a few things to look for in luxury real estate apartments when deciding which one to invest in.
The world of residential Real Estate is constantly expanding. Today it offers the consumers the luxurious features in all the amenities. A luxurious place packed with all the top-notch amenities is surely a dream for many of us.
Luxury Apartments, What are They?
A luxury real estate apartment is a sizable, upscale, modern space with all the newest conveniences that you can imagine. They are built beautifully to depict an opulent lifestyle and are positioned in prime areas, known for both their aesthetic appeal and practicality, luxury flats. They show case opulent furnishings, towering ceilings, luxurious decor, stunning vistas, and frequently contain the newest technology appliances.
These high-end real estate apartments typically include a variety of amenities in addition to their opulent interiors, including concierge service, a plush lobby, reception, covered and/or valet parking, a swimming pool, a fitness center, a spa, an on-site movie theater, and much more.
Now, in current times, how to recognize a true luxury apartment or a penthouse in real estate?
Well, go no further, we've got you covered! A luxury apartment needs to scream 'perfection' in every aspect possible. Not just covering the basic needs, but also providing many benefits and advantages such as:
Bespoke

Amenities
Premium Location
High Security
Unparalleled Parking space
Bespoke Amenities
Luxury real estate apartments come with multiple amenities that one doesn't find in normal apartments; such as a fitness center, swimming pool, etc. These amenities are there to make life much easier for the person to live in. Pools and well-equipped gyms are uncommon features in homes. However, one of the most desirable benefits of purchasing a luxury apartment is that they come with a variety of opulent amenities that are all located within the same building. These include indoor workout facilities, rooftop relaxation areas, sports facilities, a mosque, secure parking, a children's play area, well-kept gardens, and much more. The majority of luxurious apartments also provide valet and concierge services for both, the residents and visitors.
Living in a luxury apartment is far more comfortable and convenient than living alone because of all these conveniences and services that offer a high-quality lifestyle.
Luxury apartments set themselves different from others with their high-end features and services. They ensure that the majority of the following conveniences are always available in your apartment.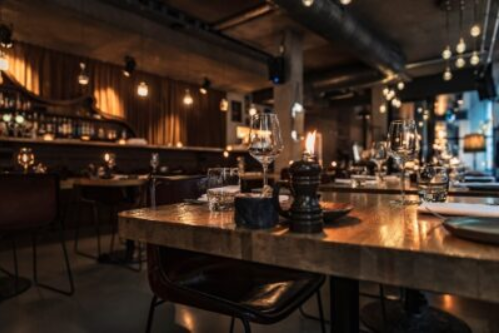 Walk-in wardrobes
Indoor pools
Parks
Large parking
Gym
Yoga studio
Food markets
Constant power source
Connections for electricity and gas
Air conditioning and heating units
Drivers /maids' quarters
These are some of the most crucial details concerning luxury flats that you should be aware of. While looking for an apartment, keep these in mind and use this list as a checklist.
Premium Location
A premium location not only means a window view of beautiful scenery but it covers all the aspects of comfort which may be unique privacy and an excellent location, with a nice view outside of those double-pane glass windows, eradicating calmness and peacefulness.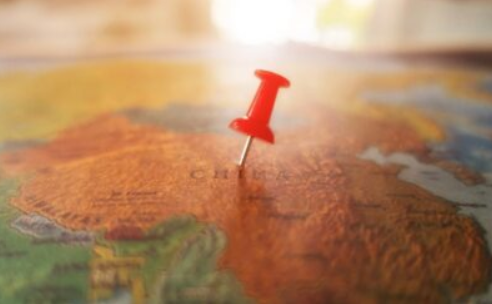 Are you still unsure of the benefits of purchasing a luxury apartment? Well, the fact that these developments typically provide greater security than conventional apartment complexes is one of the main factors contributing to the rising demand of luxury real estate in Pakistan. In a similar vein, they are also significantly more secure than independent residences because they have a CCTV surveillance system installation, for the entire property, cutting-edge security alarms, intercoms, and much more.
Premium apartments also contain surveillance rooms, separate quarters for security guards, and protected boundary walls and entrances. The most modern fire safety measures and emergency exits are included in luxury flats in case of fire or other crises.
Details and Finishing
One of the most neglected aspects and one thing that is certain to be missed by the developer, is attention to the details. While the opulent residences may be visually stunning, it is crucial to verify that the developer paid close attention to the construction and design aspects. Construction must adhere to the National Building Code, especially when it comes to the developmental ability to endure natural disasters. In addition, it is advisable to make sure that luxury fixtures like air conditioning, solar power, and rainwater collection are of the highest calibers. A thorough and critical examination of the construction method, quality, and design will help you understand this better.
High Security
Luxury Apartments need to come with high security which will include highly trained guards and 24/7 CCTV surveillance. The doors and windows are mostly automated and have an effective alarm system in case of any trespassing, not only that but also to protect you from any unwanted incidence such as any fire or electrical malfunctioning, leading to a fire eruption.
Unparalleled Parking Space
Most apartments come with their own parking spaces but wouldn't it be great to have a specific parking spot allotted to you and your use, only?
Yes, definitely! A luxury apartment should provide an unparalleled parking space "just for you."
Opal Mall and Luxury Suites  not just provides all of the above facilities but takes them to another level with an aesthetically pleasing design and structural security of the building and an advantage of prime location with really affordable and market competitive rates, starting from just 15,000 per square foot. If you are looking for a personal space with all the luxuries covered, Opal Mall is "the place" for you!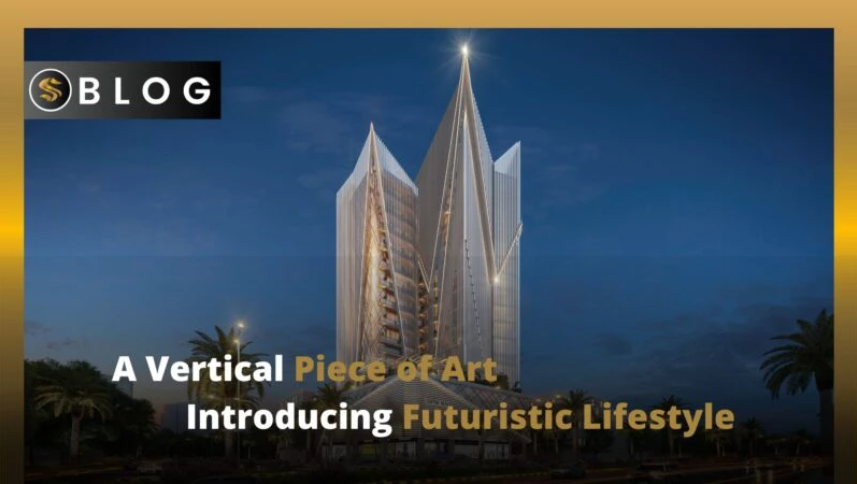 You May Also Read This
A Rising Rental Value
Real estate apartment investments can be quite successful in the long run if you want to purchase a property and then rent it out. Young professionals looking for rental property will find the apartments to be quite alluring due to their top-notch amenities and contemporary style. As a result, the rental income is increased and the tenant quality is also improved.
You can be sure that your opulent apartment will fetch a greater price than the majority of other ready-to-move property types, if you ever decide to sell the property. Due to these elements, purchasing a luxury apartment in real estate can be a wise financial move.
For more details about different sort of properties to invest in Pakistan, check out our Blogs.