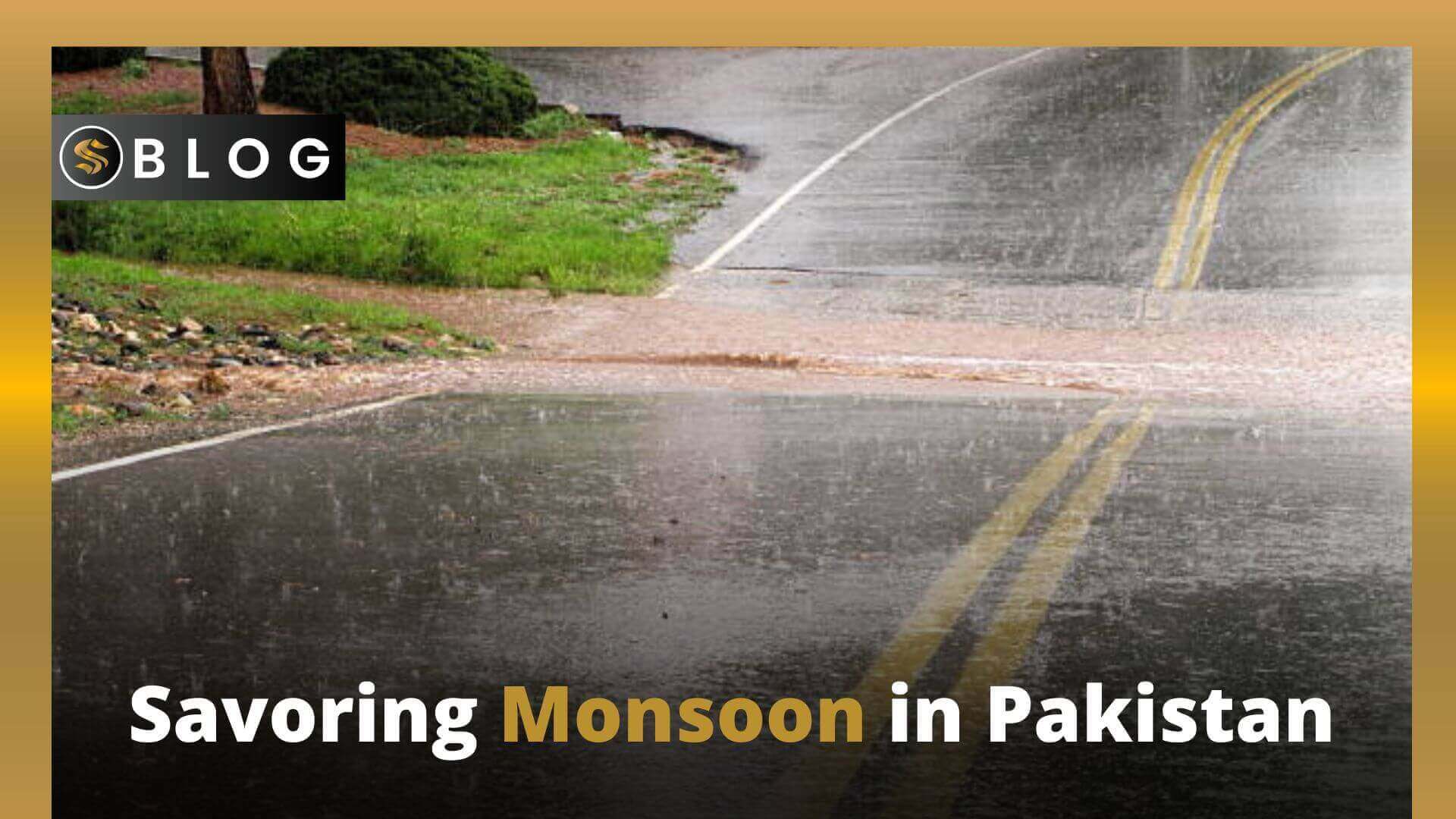 Share This Story, Choose Your Platform!
Rainstorm! It is the epitome of occasions for the fragrant emphatic earthy smell, the small drops on the pane of glass, the rumbles and cracks of thunder, roaring sound of the drizzle, and for becoming enamored by the essence of monsoon season. It has the ability to enhance the scintillating colors of the nature. All that around us becomes vivid, flourishing, and enchanting. People around the world consider monsoon to be an indication of euphoria. It carries your psyche to harmony and tranquility. There is no doubt that rain gives us so much happiness, it brings us blissful energies. Weather of monsoon is beloved to everyone. As we come across on Songs, Books, Instagram, Facebook, and all other social media platforms, we see everyone enjoying the misty weather in different ways.
This reminds me of a quote by an infamous English writer, John Ruskin from the Victorian Era as it truly depicts the different perceptions about Monsoon. It goes like:
Sunshine is delicious, rain is refreshing, wind braces us up, snow is exhilarating; there is no such thing as bad weather, only different kinds of good weather.
As the storm season brings lush outside, an unpropitious however energetic sky, and a wealth of newness. It's one of those wonderful minutes when everything around you deals with your interests, and you are left as a quiet eyewitness taking in the magnificence of the circumstance. Young blood indulges itself in monsoon activities from knitting, rainy walks, chai and coffee, Pakoray on roadside, writing and reading books by the window side, are among the many cherished activities.

Monsoon in Pakistan
It has been notified by Federal Minister for Climate Change, Sherry Rahman, that Pakistan in 2022 will face stormy weather downpours until August 2022, during which the precipitation is said to be above usual level in all provinces of Pakistan The storm season in Pakistan begins in July and endures the whole way to the start of September. Few regions of the country get more precipitation than others. People partake wholeheartedly in the cool stormy climate as it cuts scorching temperatures down and offers a reviving reprieve from the sweltering and drought of the mid-year season.
Monsoon Crops in Pakistan
Stormy season is one the most significant and exceptionally awaited seasons in Pakistan and its adjoining states too, because of its rural, social, financial, and natural effects. Monsoon has a very positive impact on Pakistan's economy. Many crops including muesli, pulses, fruits, vegetables, etc. grow in the season of monsoon, also known as Kharif Crops. For instance:
Rice
Sugarcane
Cotton
Maize
Pearl Millet
Beans
Sesame
This blustery season render us to fail to remember the brutality of the warm summer and on that, Pakistanis are not behind in enjoying monsoon to the fullest, from long drives to family tea parties or brunches, making and arranging a few open air arrangements to visit the appealing places with our companions or relatives. Every city of Pakistan has different ways of enjoying weather but enjoying the wet with a cup of Karak Chai with pakoray on roadside dhabbas is equally common among all.
As of now, in Pakistan, the stormy season is showering its endowments on us. Let's talk about what activities you can do and what are some scrumptious and mouth-watering delicacies and famous places in Monsoon season in major cities.
Famous Delights in Monsoon Season
As soon as the rain hits the earth, every Pakistani household echoes with words like:
Kya kamal Mausam hai, Pakoray Bhi ho jatay to maza ajata!
Baarish ho rahi hai. Ek cup Karak chai ho jaye!
Is mausam mein chips ki ek plate sath chutni ho jaye to sawad aa jaye!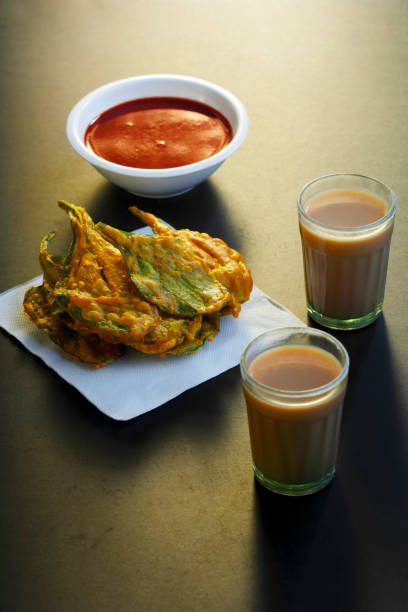 And such cravings lead to the beautiful aroma from kitchens or rush on food stalls. We, Pakistani are fond of spicy food. So the list is pretty long but some of the eminent delicacies in monsoon are various kinds of pakoray, potato or chicken filled samosas, french fries with green chili dips, channa chats, from lentil fritters in spicy yogurt aka Dahi Ballay, crispy golgappy, seething and succulent jalebis, zesty broiled kachoris with tamarind chutneys, Kashmiri chai with sprinkle of crushed almonds and dry nuts, piping hot chai, along with other appetizers.
Every city of Pakistan is famous for their specific monsoon treats. Now let's take an outlook of places that are famous for their appetizing desi food.
Burns Road- located on M.A Jinnah Road, a house of turbulent blend of the old and new spices, the traditional and non-traditional food.
Hussainabad Food Street- located in Federal B Area of Gulberg Town, Karachi. The road remains jam-loaded with food-lovers. One of its own kind of place, famous among Karachiites.
Do Darya- located on Sea View Road, Karachi. The place has the potential of serving food with the view of Arabian sea. What's more soothing than relishing flavorsome food with sea gushes?
GawalMandi food street in Lahore.
Old Anarkali Bazaar located on Anarkali Road, Anarkali Bazaar Civil Lines, Lahore.
Lakshmi Chowk, Lahore.
Lahore Fort, Lahore.
Cunningham ghanta ghar food street, the famed Peshawari charsi karahi pulao is the finger-licking food of Peshawar.
Boat Basin, Karachi.
Food Street, Rawalpindi is a hub for traditional cuisines famous in the twin cities.
Namak Mandi, Peshawar, people around the country pay a visit to try the authentic traditional saltish cuisines.
Melody Food Park, Islamabad, a place famous for serving desi breakfast all day, especially in the pleasant weather of Islamabad, melody assists hundreds of foodies everyday.
Khyber Dodai, Islamabad is for people who love the oozy mouth-watering beef, lamb dishes.
There are so many places where people love to visit, with their loved ones to cherish the essence of monsoon. At the end of the day, it is all about cherishing the weather with your loved ones. Good company can turn any place into enjoyable place
In the words of renowned Chef John Torode:
We are all so busy, we don't make time to enjoy our lives, good company, and good food.