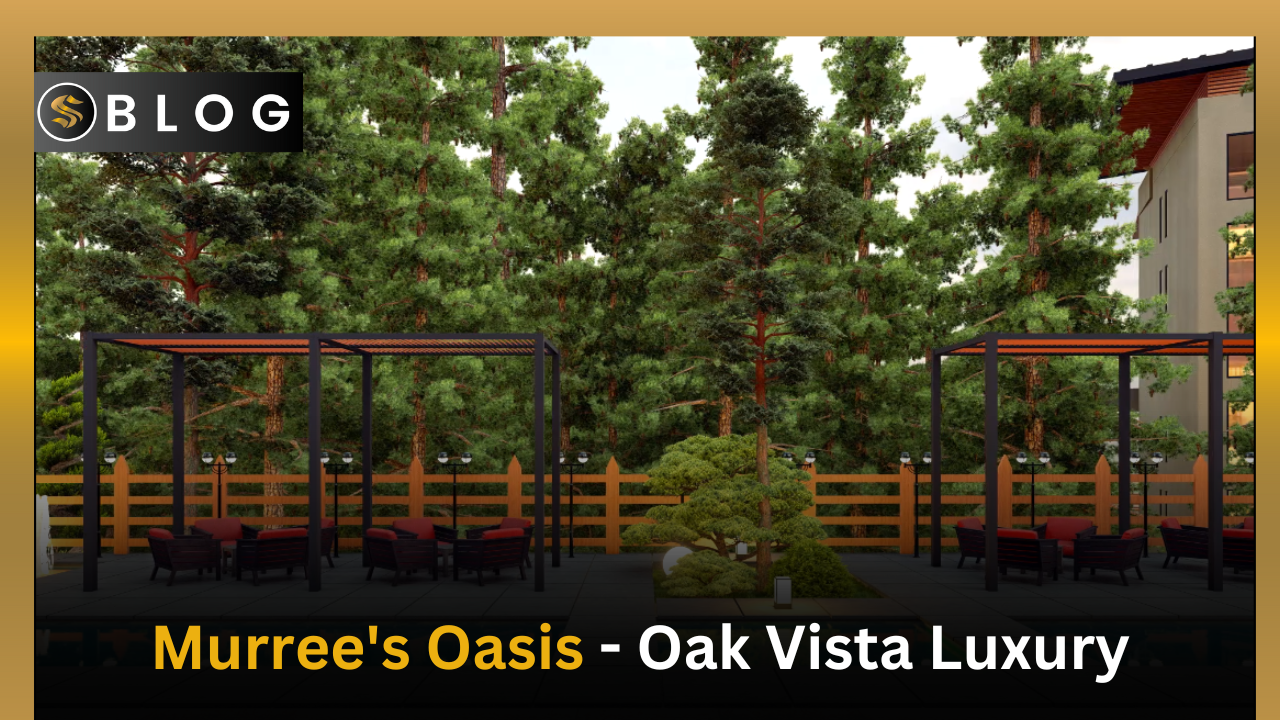 Share This Story, Choose Your Platform!
NOC and TMA Approved Project In Murree: Introducing Oak Vista by Sapphire Builders
A dream of owning a home nestled within nature's embrace has been turned into reality. Welcome to Oak Vista, a harmonious blend of luxury and nature, offering an aesthetic that is nothing short of breathtaking. Situated in the scenic panorama of Murree, this iconic venture by Sapphire Builders is not just a testament to architectural brilliance but also holds the revered NOC and TMA approval, providing a layer of trust and assurance to every potential investor.
Oak Vista: A Canvas of Luxurious Living
Oak Vista stands as a symbol of the seamless merger between contemporary architecture and the serenity nature brings. It's not just a property but a lifetime experience that offers an immersive dip into the heart of Murree Valley's scenic views. For those in search of a Reliable Real Estate Investment in Murree Oak Vista emerges as the epitome of luxury and trust.
Economical Yet Luxurious Investment in Murree
The beauty of Oak Vista lies in its ability to offer luxury without stretching your budget. It stands as an Economical Investment in Murree, ensuring that the finest amenities come with an affordable price tag. Whether it's a cozy 1-bed apartment, a spacious studio, an opulent penthouse, or a 2-bed apartment located in the heart of Bahria Town Islamabad, Oak Vista has it all tailored to your desires.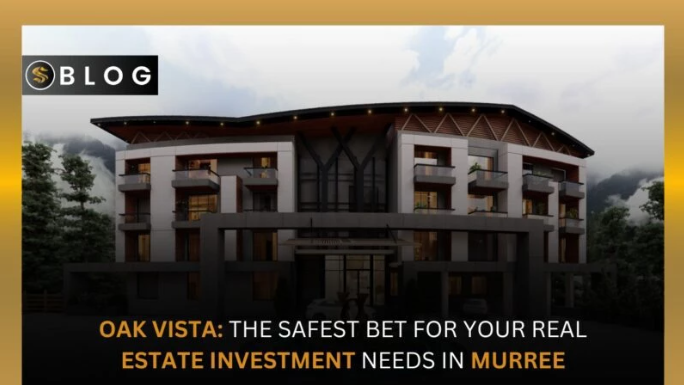 You May Also Read
Rooted In Trust: Oak Vista Is The Premier Real Estate Property In Murree 
Location: The Heartbeat of Convenience
Positioned strategically at Murree's tourist hotspot, the location of Oak Vista is its most cherished feature. With landmarks such as OPTP and Gloria Jeans just 900 meters away, and renowned attractions like McDonalds and New Patriata Chair lift in close proximity, residents enjoy unparalleled access to the best Murree has to offer.
Amenities: The Pinnacle of Luxury
Oak Vista doesn't just promise a house; it assures a lifestyle. With high-end amenities, such as Sauna, Hot bath, and a Temperature-controlled Swimming Pool, every day is a tryst with luxury. Furthermore, residents get an exclusive pass to explore the surrounding natural reserve, with trails carved just for them.
Green Euphoria: Embrace the Seasons
Oak Vista epitomizes Murree's spirit. Nestled in Malika-e-Kohsaar, and just an hour's drive from Islamabad, it's a realm where seasons are not just changes in weather, but celebrations of nature's grandeur – from the snowy embrace of winters to the rejuvenating touch of summer.
Sapphire Builders and Associates: Crafting Excellence
The name Sapphire Builders & Associates isn't just a brand; it's a promise of unmatched quality, reliability, and luxury. With years of experience under their belt, Sapphire Builders have carved a niche for themselves in the real estate market. Their portfolio boasts not only of projects that stand tall but also of countless satisfied homeowners who vouch for their dedication and commitment.
Teamed up with an army of renowned architects, structural designers, engineers, and real estate professionals, Sapphire ensures every project is a masterpiece. In a market teeming with real estate ventures, Sapphire Builders stand out, not just because of their infrastructure but due to the trust and reliability they offer. With Oak Vista, they're not just presenting a housing project; they're offering a dream sculpted to perfection.
In Conclusion
Oak Vista, with its impeccable design and unparalleled amenities, promises more than just a residence; it promises an experience. And with the assurance of NOC and TMA approval and the credibility of Sapphire Builders, it stands as the best Reliable Real Estate Investment in Murree. Don't just invest in property, invest in a lifestyle, invest in Oak Vista.