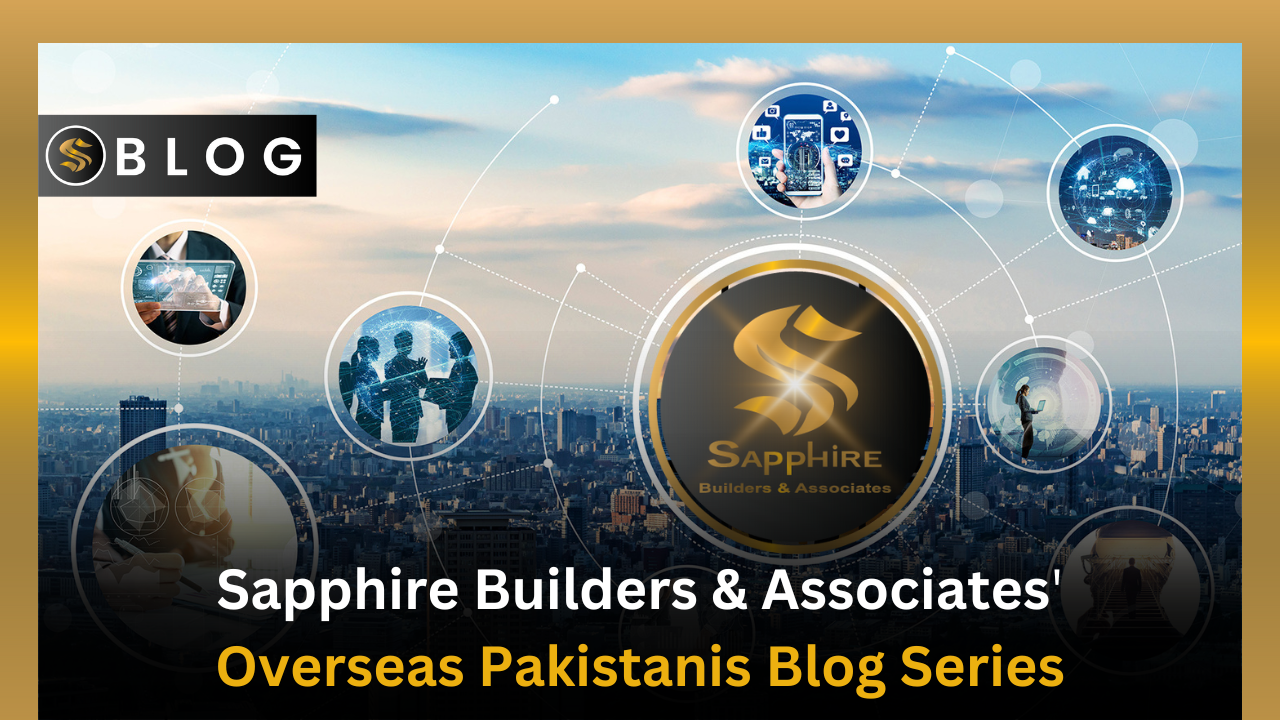 Share This Story, Choose Your Platform!
Stay Up to Date with Sapphire Builders & Associates' Overseas Pakistanis Blog Series
The increasing number of overseas Pakistanis has made a significant contribution to the country's economy and development. Recognizing their importance, Sapphire Builders & Associates has launched a blog series dedicated to providing the latest updates and initiatives specifically tailored for overseas Pakistanis. In this blog post, we will explore how our blog series empower overseas Pakistanis with the knowledge they need to make informed decisions about investments and stay connected with their homeland.
Keeping Up with National and Global Developments
Staying informed about national and global developments is crucial for overseas Pakistanis. Sapphire Builders & Associates ensures that their blog series covers all relevant news, including economic policies, legislative changes, and international events that can impact overseas Pakistanis in any way. By providing a holistic view of the latest developments, this platform serves as a valuable resource for those seeking to stay connected to their home country.
Government Initiatives and Programs
The Pakistani government has taken several commendable initiatives to facilitate overseas Pakistanis. Sapphire Builders & Associates' blog series sheds light on programs such as the Sohni Dharti Remittance Program (SDRP) and the OPF Card, which aim to streamline remittances, ease investment processes, and enhance the overall experience for overseas Pakistanis. By delving into the details of these programs, the blog series empowers readers to take advantage of the benefits they offer.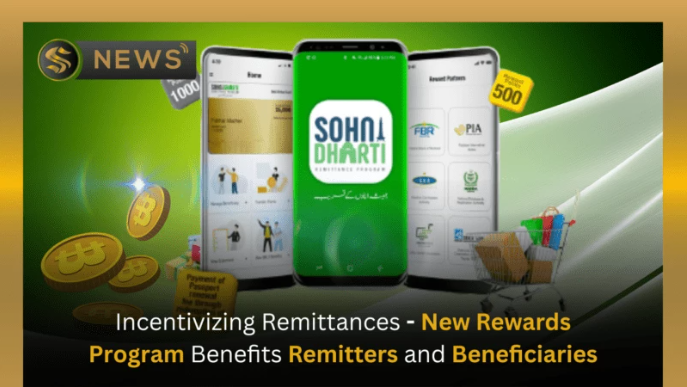 You May Also Read
Sohni Dharti Remittance Program (SDRP) – Earn Rewards For Sending Money To Pakistan
Incentives and Tax Exemptions
One of the key highlights of the blog series is its coverage of incentives and tax exemptions offered in the national budget. Understanding the tax implications and incentives can help overseas Pakistanis make better financial decisions and optimize their investments. Sapphire Builders & Associates ensures that readers are provided with a comprehensive analysis of these incentives, including their pros and cons, allowing them to make wise choices based on their individual circumstances.
Real Estate Awareness Series
Alongside the coverage of government initiatives, the blog series also includes a real estate awareness series. This section offers a weekly exploration of real estate-related terms, guiding overseas Pakistanis through the nuances of the real estate market. Additionally, the blog series presents well-researched tips and tricks for making informed investment decisions in the real estate sector. By enhancing awareness and knowledge, Sapphire Builders & Associates enables overseas Pakistanis to make sound investments in their home country's real estate market.
Dedicated Category for Overseas
Sapphire Builders & Associates stands out as a company that truly values overseas Pakistanis and their contributions to the nation. With a strong commitment to corporate social responsibility, they have established a dedicated category specifically designed to cater to the needs of overseas Pakistanis. This unique initiative aims to provide secure and beneficial financial engagements, offering long-term partnerships through their CSR program. By addressing concerns about investment risks and providing legal and financial solutions, Sapphire Builders & Associates opens up avenues for the overseas diaspora to establish alternative business setups in Pakistan. Additionally, they offer an alternative career opportunity in the real estate sector, empowering overseas Pakistanis to learn and adopt real estate as a viable option. This not only provides resettlement opportunities for their fellow countrymen but also attracts much-needed remittance and investment for the country's development.
Sapphire Builders & Associates' overseas desk consists of highly qualified professionals who understand the dynamics and challenges the overseas community faces, ensuring personalized assistance and investment opportunities. Through their benefit-sharing model and commitment to long-term partnerships, Sapphire Builders & Associates goes beyond mere service providers; they become a family that synergizes trust, hard work, and research to create a mutually beneficial and sustainable engagement. Their dedicated land acquisition team strategically selects project locations based on economic, social, and environmental factors, offering affordable and viable investment projects.
Sapphire Academy Initiative
Sapphire Builders & Associates has taken a remarkable step forward with establishing Sapphire Academy, an educational platform dedicated to filling the void of real estate education. In a time when the need for knowledgeable professionals in the industry is paramount, Sapphire Academy is providing free online real estate education programs to empower individuals with the information, tools, and support they need to make informed investment decisions. With a focus on customer education, the Academy aims to guide clients from initial interaction to ongoing usage, fostering adoption and reducing friction while cultivating an educated citizenry. Through webinars, online training programs, tutorial videos, and access to qualified professionals, Sapphire Academy ensures that customers and employees can continue learning and expanding their knowledge in the ever-evolving real estate industry. This initiative is revolutionizing how people approach real estate by bridging the education gap, enabling independent decision-making and ultimately contributing to a more informed and empowered community.
Bottom Line
Sapphire Builders & Associates' blog series serves as a comprehensive guide for overseas Pakistanis, providing them with the latest news, government initiatives, incentives, and real estate-related insights. By ensuring that all aspects, including pros and cons, are covered, this platform empowers readers to make informed decisions and seize the opportunities available to them. With the support and guidance provided by the blog series, overseas Pakistanis can stay connected to their roots, make strategic investments, and contribute to the growth and prosperity of their beloved nation.
Sapphire Builders and Associates is a renowned real estate company known for its client-centric policies and great work ethics. Our trademark projects include Opal Mall and Luxury Suites, Omega Mall, and Oak Vista Luxury Services Apartments. We take immense pleasure in serving our clients and seeing them get huge profits by investing in our projects.
You can stay up to date with the latest developments and project updates by visiting the following link