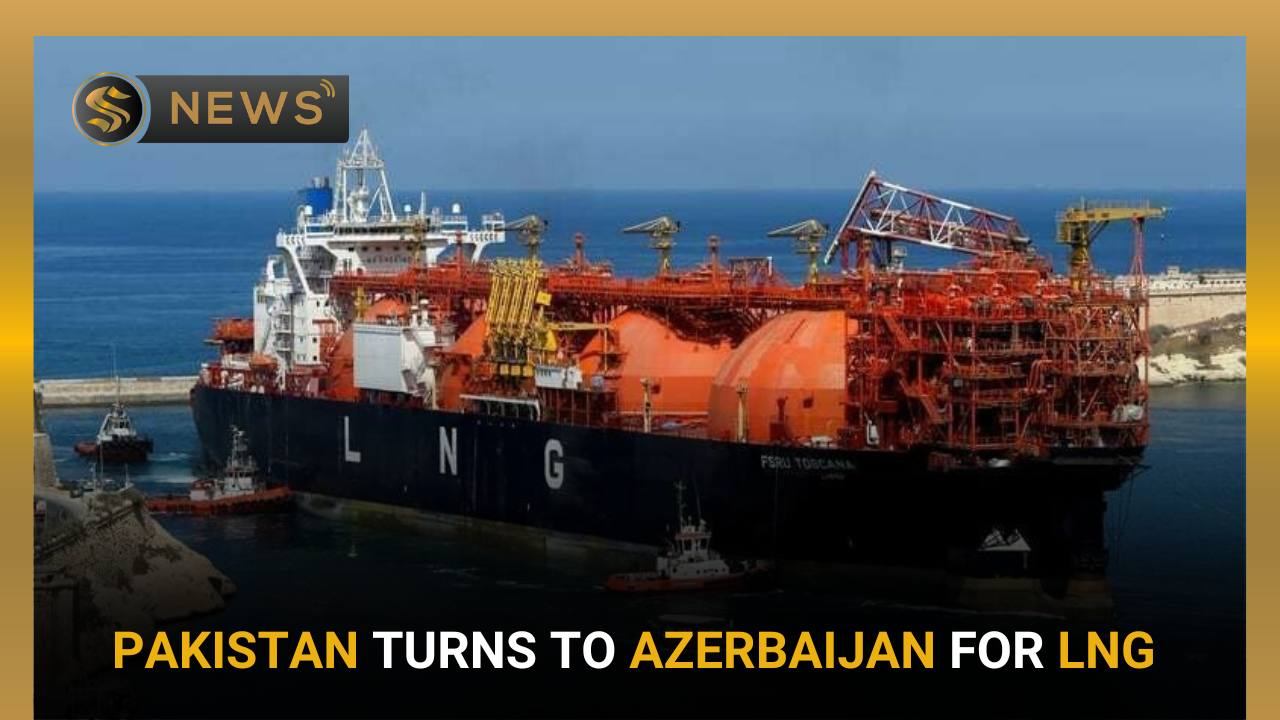 Share This Story, Choose Your Platform!
LNG Import to Start Next Month as Pakistan and Azerbaijan Agree to Strengthen Ties
On Wednesday, Pakistan and Azerbaijan signed a Liquefied Natural Gas (LNG) transportation agreement. Starting next month, Azerbaijan will commence the transportation of cargo containers filled with LNG to Pakistan. This development marks another significant milestone for Pakistan in meeting its energy requirements following the successful importation of crude oil from Russia.
History of Pakistan and Azerbaijan Ties
Pakistan and Azerbaijan have enjoyed strong and friendly ties since the latter's independence in 1991. The relationship between the two countries is based on shared cultural, historical, and religious affinities. Bilateral cooperation has extended to various sectors, including defense, trade, and energy. Pakistan has consistently supported Azerbaijan's stance on the Nagorno-Karabakh conflict and has been vocal in condemning Armenian aggression. The close bond between the two nations is further strengthened through high-level visits, cultural exchanges, and people-to-people connections.
Further Strengthening the Ties
In a significant development, Prime Minister Shehbaz Sharif of Pakistan and President Ilham Aliyev of Azerbaijan met in Baku on Thursday to discuss and solidify bilateral relations between the two countries. The meeting resulted in several key decisions to strengthen cooperation in various sectors, including energy, defence, agriculture, trade, and transport.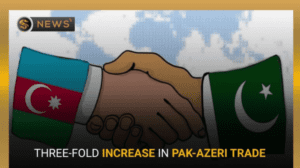 You May Also Read
Trade Turnover Between Pakistan and Azerbaijan Tripled Since Last Year
Meeting Pakistan's Energy Needs
A statement released by the Prime Minister's Office highlighted the crucial outcomes of the meeting. Both leaders agreed that Azerbaijan would assist Pakistan in meeting its energy needs by providing one cargo of LNG at concessional rates each month. Pakistan State Oil (PSO) and State Oil Company of the Azerbaijan Republic (SOCAR) will collaborate at the government-to-government level to facilitate this arrangement and explore other potential energy resources.
Mutual Investment and Cooperation in Various Sectors
Additionally, Azerbaijan expressed interest in investing in Pakistan's alternative energy sector, particularly solar power generation. This investment aims to boost Pakistan's renewable energy capabilities and contribute to its energy sustainability.
In the realm of trade, Pakistan and Azerbaijan reached an understanding on the exemption of duty for importing Pakistani rice into Azerbaijan. Both countries agreed to develop a comprehensive mechanism to facilitate this trade.
Furthermore, the leaders discussed enhancing defence, agriculture, and transport cooperation. They expressed a mutual commitment to increasing joint military exercises and exploring opportunities for collaboration in these sectors.
People-to-People Connectivity
Regarding connectivity, Azerbaijan's national carrier, Azerbaijan Airlines (AZAL), announced its plans to operate two weekly flights between Baku and Pakistan's capital, Islamabad, and the commercial hub of Karachi. This move will bolster tourism and strengthen people-to-people contacts between the two nations.
Unwavering Support to Each Other
During the meeting, Prime Minister Shehbaz Sharif thanked Azerbaijan for its unwavering support on the Kashmir issue, highlighting the Indian Government's alleged acts of terror and atrocities in the occupied valley. Pakistan reiterated its commitment to supporting the territorial integrity of Azerbaijan and expressed solidarity with the country in its conflict with Armenia.
PM's Visit to Former President, Mausoleum
Prime Minister, Shehbaz also commended President Aliyev for his remarkable efforts in developing Baku's infrastructure and fostering impressive horticulture. As part of his visit, Shehbaz paid respects at the mausoleum of Azerbaijan's first president, Haider Aliyev, and the martyrs' monument.
Conclusion
Pakistan and Azerbaijan have enjoyed cordial relations since the independence of Azerbaijan. Most of Azerbaijan's population is Muslim in faith, even though the state is officially secular. Pakistan has always respected the country's official status and stood by Azerbaijan during hard times. Likewise, Azerbaijan was one of the first countries to aid Pakistan during floods. Azerbaijan has always supported Pakistan's narrative on the Kashmir issue. The fruitful discussions and decisions made during this recent meeting are expected to further deepen the friendly relations between Pakistan and Azerbaijan, opening up new avenues for cooperation and mutual benefit in various fields.