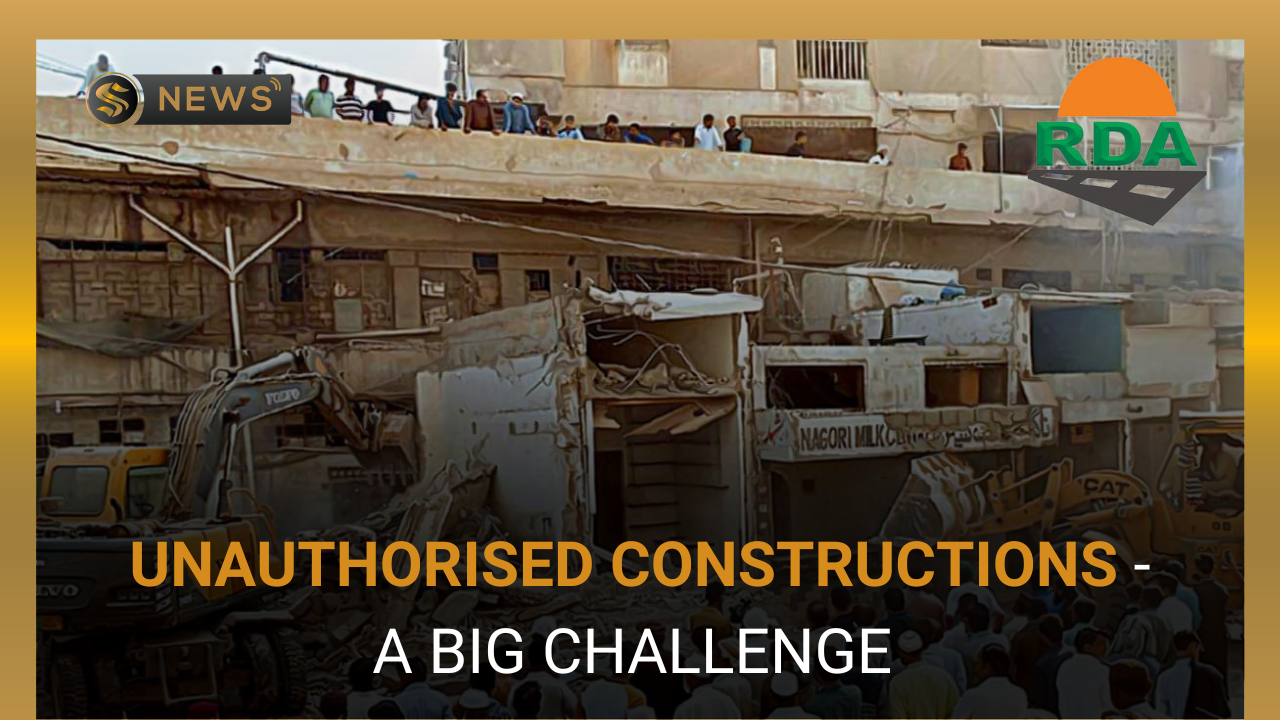 Share This Story, Choose Your Platform!
Rawalpindi Development Authority (RDA) has started taking actions against unauthorized or Illegal constructions and sealed five homes and three business shops. An RDA spokeswoman reported that the DG went to many city neighborhoods, including High Court Road, Gulrez Housing Scheme, Timber Market, the Pakki Gali neighborhood, and Commercial Road. He instructed the relevant authorities to conduct an operation against the lawbreakers. She continued by saying that the DG had ordered the Building Control Wing to conduct an investigation and look into the illegal construction of homes and businesses, as well as commercialization and other infractions. According to him, the concerned cops and construction inspectors will be held accountable for breaking the rules.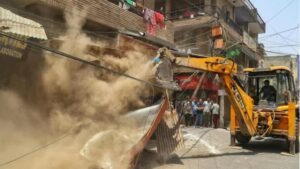 Press Release By RDA
RDA has issued a notice of carrying out an operation against Illegal constructions and unlawful land usage on October 22nd and destroyed fences, sheds, and other encroachments on High Court Road. The operation team also destroyed fences, cleaned all roads and streets in the Asghar Mall Schemes, and demolished the boundary walls, gates, and fences of 14 houses in the Saidpur Scheme.
Operation Supervisor
This operation was supervised by Head of Demolition Squad, Fahad Ali Bhatti, RDA Land Use and Building Control (LU&BC) Wing personnel, and Estate Management with the help of Rawalpindi Police from the appropriate police stations. The Wing's employees also oversaw the operation to remove fences, sheds, 14 houses' boundary walls, and gates, as well as to free the roadways and shops in the aforementioned housing schemes in Rawalpindi.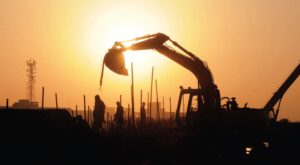 Rules Infringement
The Punjab Development of Cities Act of 1976 and the RDA Building and Zoning Regulations of 2007, were both broken by the encroachments. Director General RDA, Rana Akbar Hayat, has ordered the agency to take stern action against encroachments, Illegal constructions, and commercial operations without showing any favor. In order to prevent additional damage, he advised the general populace to exercise moral restraint and get rid of any encroachment they can. In accordance with the DG's instructions, the Building Control Wing in Rawalpindi city has vigorously carried out operations against encroachments, illegal / unapproved commercial or residential construction activities, and other illegal land use encroachments.
Demolition Of Illegal Constructions
Under the DG's direction, RDA has demolished some boundary walls and sealed six illegal residential buildings in addition to 15 illegally built stores and three illegal plazas. During operation, RDA encountered the worst mafia circumstances, but all were in vain. The structural engineer's license has also been revoked by the DG due to illegal works, and he has been warned to exercise caution while going forward.
Muhammad Saif Anwar Jappa has also travelled to several parts of Rawalpindi and given the order to start work after inspecting any errant structures. The Building Control Wing has also been instructed by the DG to perform a survey on the costs and charges associated with the approval of illegal residential and commercial structures, commercialization, and supporting maps and building plans.