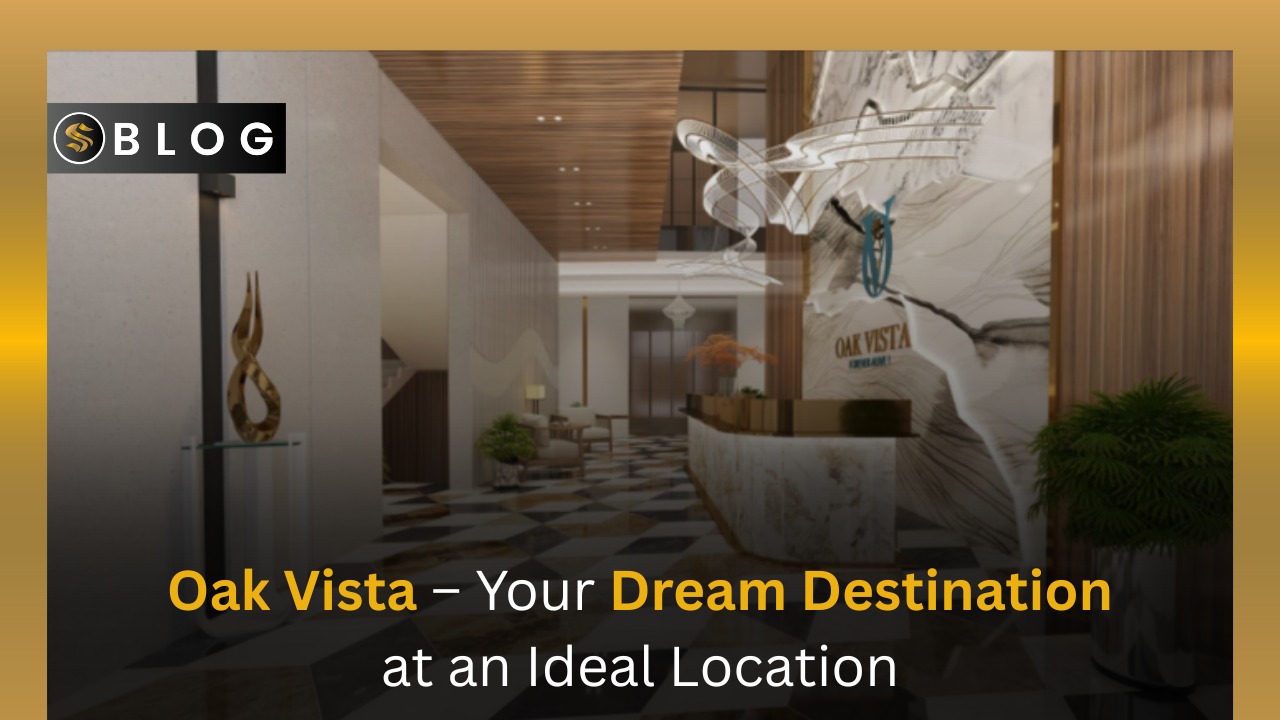 Share This Story, Choose Your Platform!
Oak

Vista

– Best Real Estate Investment in Murree
Humans aspire to have modern luxuries and a peaceful environment. They work hard throughout their lives to achieve a comfortable living style. They must be accurately guided to invest their hard-earned money in projects that give that highly aspired comfort and monetary value.
Real Estate – A Rapidly Evolving Business
Real estate is one of the rapidly growing businesses worldwide and also in Pakistan. It offers value to the clients, based on their needs. People in the real estate sector work passionately to design and build living spaces where their clients experience ultimate comfort. In recent years, we have witnessed a trend of initiating real estate projects in scenic areas.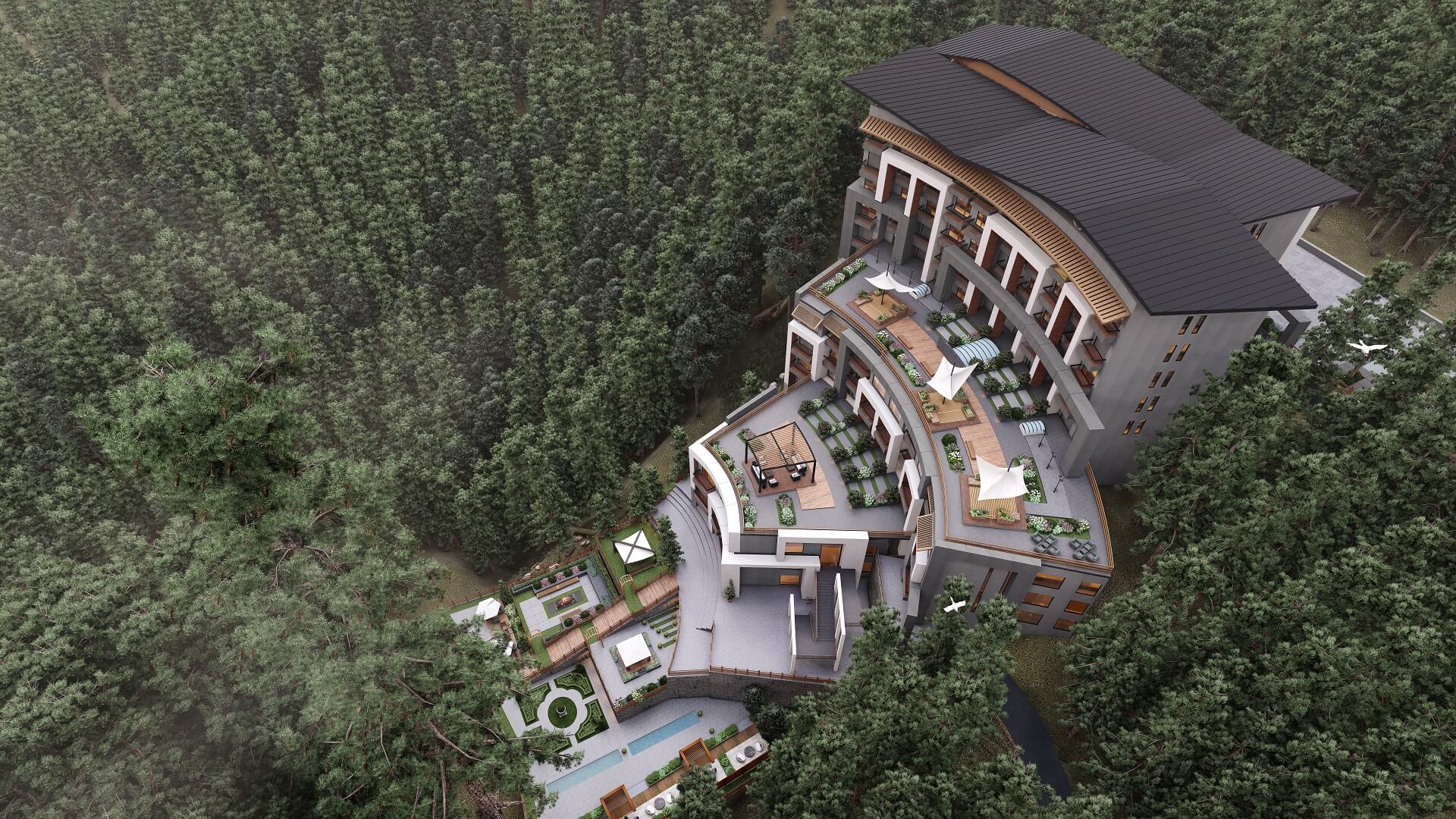 Being a reliable name in the real estate sector, Sapphire must educate and guide our highly valued clients. Having said that, we are about to introduce you to one of our most desired projects. Are you confused about why it has to be this one? You will shortly have all the answers!
Ideal Location
Oak Vista Luxury Service Apartments is located at the heart of tourist hub Murree, near the new Mall Road. We are experiencing the major effects of climate change, some of which are snow storms, floods due to long spells of rain, and extreme temperatures. We witnessed the death of 23 people in 2022. The deaths occurred due to road blockage during snow storms. People got stuck on roads in -8 temperatures and faced deaths and disabilities. Oak Vista is located at the ideal location from this aspect as well. It is built in a storm-free area enabling easy access and exit throughout the year.
We prioritize our client's comfort over everything, so we have ensured that our clients can easily access all the world-class shopping and food brands and tourism spots throughout the year. OPTP and Gloria Jeans are at 900 meters while 17 Mile Chowk is at 40 km distance. Mcdonalds and Patriata chair lifts are only 3 and 20 minutes away.
State-of-the-Art Infrastructure
Oak Vista Luxury Service Apartments has 11 floors, coupled with common terraces and private balconies. Mesmerizing scenery of Kashmir and Pindi Point can be viewed from balconies and terraces. It offers one-bedroom and two-bedroom apartments. The apartments are spacious and aesthetically built, allowing you to spend ample quality time with your loved ones.
The bedrooms are also aesthetically built, coupled with a modern touch. They provide grandeur and minimal vibes at the same time. The kitchen is the most important component of any living space. Kitchens in Oak Vista apartments have sleek designs and every facility. You will enjoy your cooking experience in the purposefully built kitchen. They are built to provide a vibrant space to enjoy meals with your loved ones.
Modern Amenities
It has already been mentioned that Oak Vista is located in the heart of Murree, at the main express highway. Many of you might think that Murree is mainly a rural area, and although it offers scenic views, it might not have modern amenities. Bring your ears closer as I am about to reveal modern-day amenities Oak Vista offers amidst the picturesque surroundings of Murree.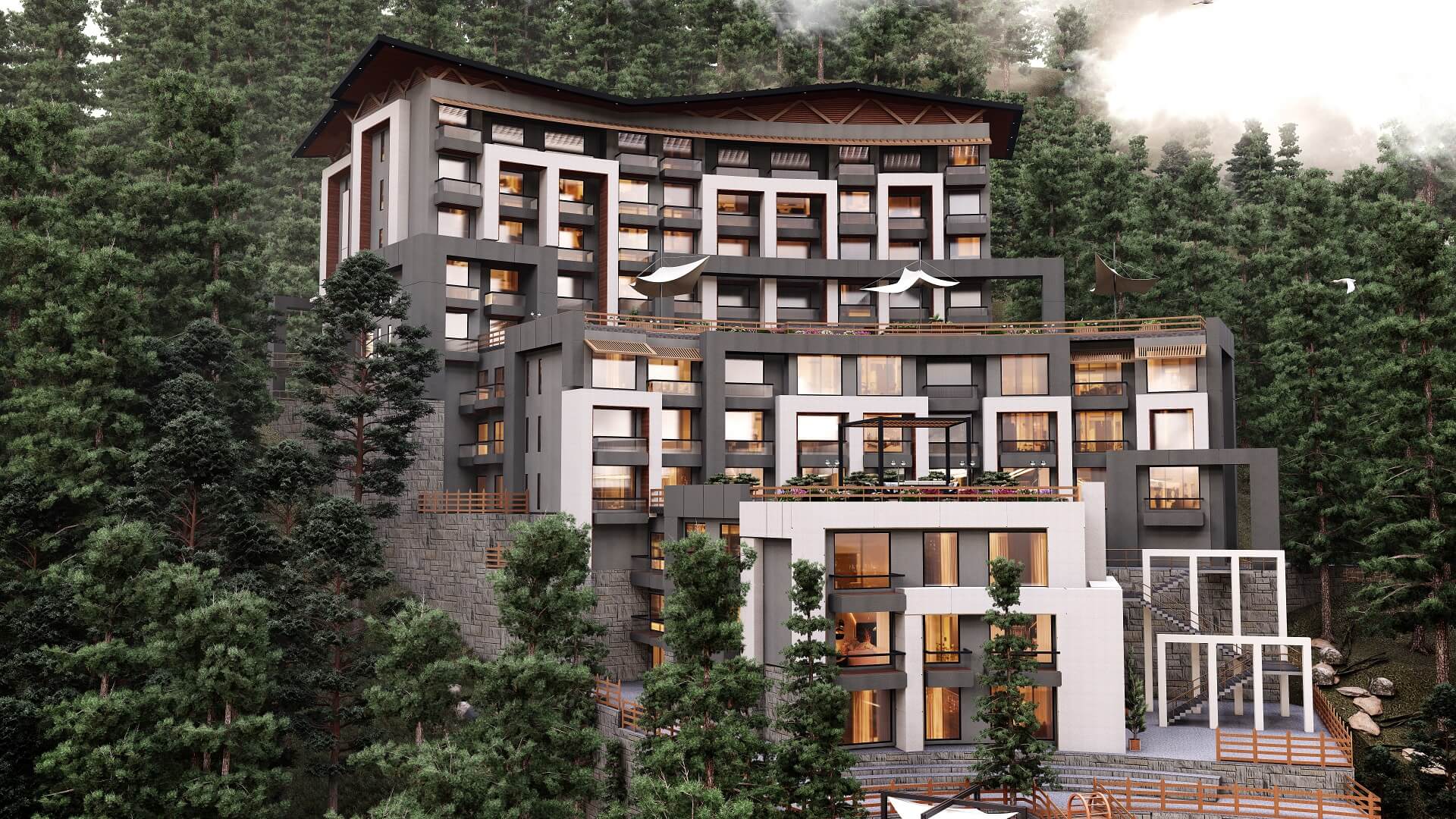 Oak Vista has a gym for all fitness freaks. It has cardio, weight, and various other machines and tools. It also offers fitness classes for beginners. Here, you can join a community of like-minded people, motivating you to exercise and strength training regularly.
Oak Vista also has a sauna, a wooden room with a temperature between 80 to 100 degrees centigrade. It offers a relaxing and therapeutic experience for the mind and body. The heat is used to flush out the toxins from the body through sweating. It is good for physical and mental health as it relieves stress.
A large swimming pool is also included in Oak Vista apartments. People usually swim during hot weather to cool down their body temperature. Various water sports can also be played, such as aerobics and diving. Additionally, it can be a great place to socialize and spend quality time with loved ones.
Oak Vista also has a spa salon. Beauty services are usually offered in the spa, which also helps to relax and rejuvenate. Some spa services in Oak Vista are facials, body massages, manicures, and pedicures.
Oak Vista is a dream project by Sapphire Builders & Associates (SBAA). SBAA is an esteemed name in the real estate sector and has led many trademark projects. Among its projects are Opal Mall & Luxury Suites, Omega Mall, and Oak Vista. Mr. Faisal Aizaz Khan is the CEO. Having more than 20 years of experience in real estate, he knows how to execute successful real estate projects. The magnificent structure of Oak Vista was designed by Mr. Qayyam Ullah Jan. He is an architect who graduated from the National College of Arts. His expertise is evident from his world-class projects.
Still Confused About Why to Choose Oak Vista?
Along with all these modern-day amenities, Oak Vista facilitates its clients in all ways possible and provides smart solutions for all possible issues. It has technologically updated infrastructure, free maintenance for one-year, huge lifts and car parking, and triple monitoring and surveillance. Customization options are also available in Oak Vista, allowing you to customize your apartment as you taste.
Affordable and Convenient Payment Plans
With all the amenities, facilities, and scenic views mentioned above, you must have been thinking that the prices would be sky-high. To your surprise, this is not the case. Oak Vista provides all these facilities at the most reasonable prices and on the easiest terms and conditions. It has customized plans for various clients as per their needs and preferences. The plan offers you various options for payments.
The apartments can be booked through a 35% downpayment; the rest of 65% can be made through 30 monthly or 10 quarterly installments. Installments make it easy for common people to invest money in luxurious apartments. Furthermore, the rates of the apartments have been adjusted as per their placement, size, and of course, number of bedrooms. The rates for one-bedroom units vary from Rs. 13,700 to 14,700 sq. ft, while the rates for two-bedroom units vary from Rs. 13,700 to 15,700 sq. ft.
Earn Some Extra Cash
We assure you that investment in Oak Vista will never go wasted. Along with scenic views and modern amenities, investments in Oak Vista will also benefit you monetarily. If you are not planning to live away from your home for any reason yet want to invest, Oak Vista is your go-to project. By investing in Oak Vista, you will save your money and earn some extra money by giving it on rent. You can easily earn 25 to 30k per month by doing absolutely nothing.
So, what are you waiting for? Invest your hard-earned money in an authentic and profitable project, i.e., Oak Vista.