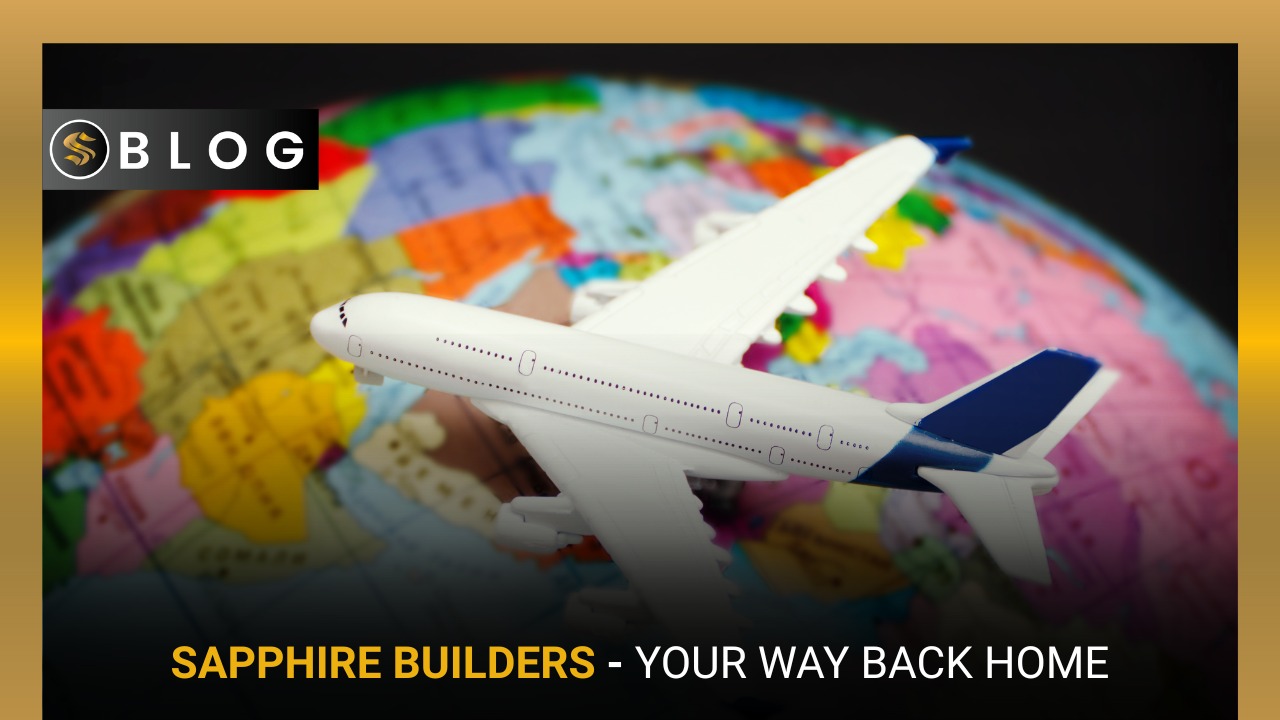 Share This Story, Choose Your Platform!
Real Estate Investments with Sapphire Builders to Empower Overseas Pakistanis
Introduction
Welcome to Sapphire Builders & Associates, a leading real estate company dedicated to serve the needs of Overseas Pakistanis through real estate investments. We understand the significance of owning a home in your homeland and the desire to contribute to its growth. At Sapphire Builders, we provide you with a unique opportunity to invest in Pakistan's flourishing real estate market.
With a strong focus on the needs and aspirations of Overseas Pakistanis, we are your way back home. In this blog post, we will share our vision statement, discuss alternate career paths, emphasize economic and intellectual partnerships, introduce our overseas desk, and showcase our investment viable projects. Read on to discover why investing with Sapphire Builders is the perfect choice for you.
Vision Statement – Your Dreams, Our Commitment
At Sapphire Builders, our vision is to empower Overseas Pakistanis through real estate investments, by offering them a platform to reconnect with their roots. We aim to be the preferred real estate partner for Overseas Pakistanis, facilitating their journey back home. Our commitment is to provide exceptional service, transparency, and innovative solutions that meet the diverse needs of our valued customers. We strive to build long-lasting relationships based on trust, reliability, and mutual growth.
Alternate Career Path – Investing in Your Future
We understand that as Overseas Pakistanis, you have pursued promising career opportunities abroad. However, investing in the real estate market with Sapphire Builders opens up an alternate career path that allows you to establish a strong financial foothold in Pakistan via real estate investments. By investing wisely in our projects, you can secure your future and create a valuable asset that appreciates over time. We believe that investing in real estate is not only a smart financial decision but also a way to reconnect with your homeland.
Economic and Intellectual Partnership – Building Together
Sapphire Builders believes in the power of economic and intellectual partnerships. We recognize the immense potential that Overseas Pakistanis possess in terms of their skills, knowledge, and expertise. By investing in our projects, you become an integral part of our mission to drive economic growth and development in Pakistan. Your investment contributes to job creation, infrastructure development, and the overall prosperity of the nation. Together, we can build a brighter future for Pakistan and its people.
Overseas Desk – Tailored Solutions for Your Convenience
To ensure a seamless experience for our Overseas Pakistani in real estate investments, we have established a dedicated overseas desk. Our team of experienced professionals understands the unique requirements and challenges you may face while investing from abroad. From providing comprehensive information about our projects to assisting with legal and financial matters, our overseas desk is here to guide you every step of the way. We are committed to making your investment journey smooth, secure, and hassle-free.
Investment Viable Projects – Your Gateway to Success
Sapphire Builders takes pride in offering a wide range of investment viable projects designed to meet your preferences and aspirations. Whether you are looking for residential or commercial properties, we have carefully curated options that guarantee high returns on investment. Our projects are strategically located in prime areas, ensuring excellent connectivity, amenities, and potential for growth. With our meticulous planning, top-notch construction quality, and adherence to timelines, investing with Sapphire Builders is a decision that aligns with your financial goals.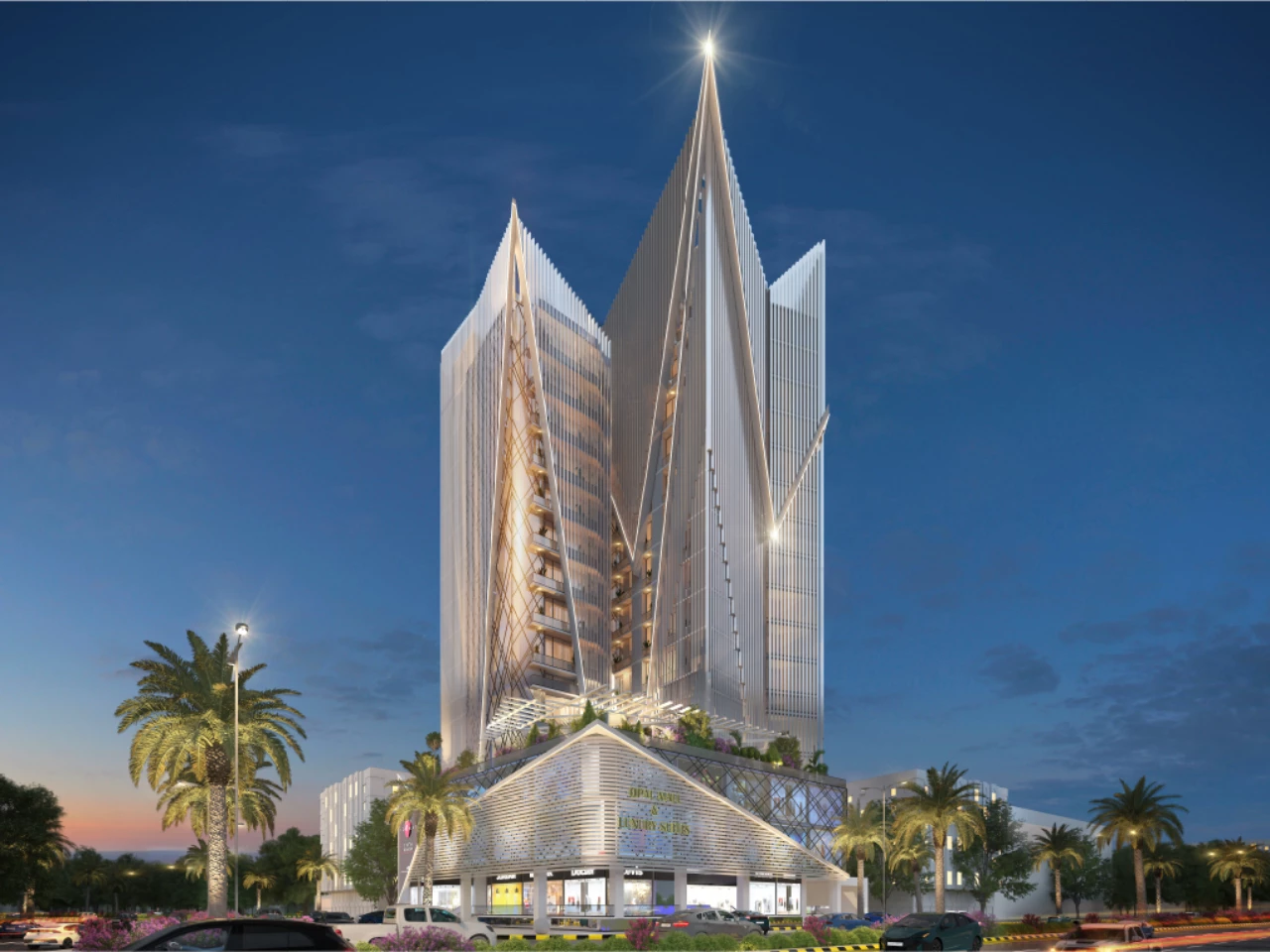 Conclusion
Sapphire Builders invites Overseas Pakistanis to embark on a journey back home by real estate investments in the flourishing market of Pakistan. Our vision is to be your trusted partner in reconnecting with your roots, creating a secure future, and contributing to the nation's development. With our alternate career path, emphasis on economic and intellectual partnerships, dedicated overseas desk, and investment viable projects, we offer you an unparalleled opportunity to make a meaningful investment in Pakistan. Invest with Sapphire Builders – your way back home!