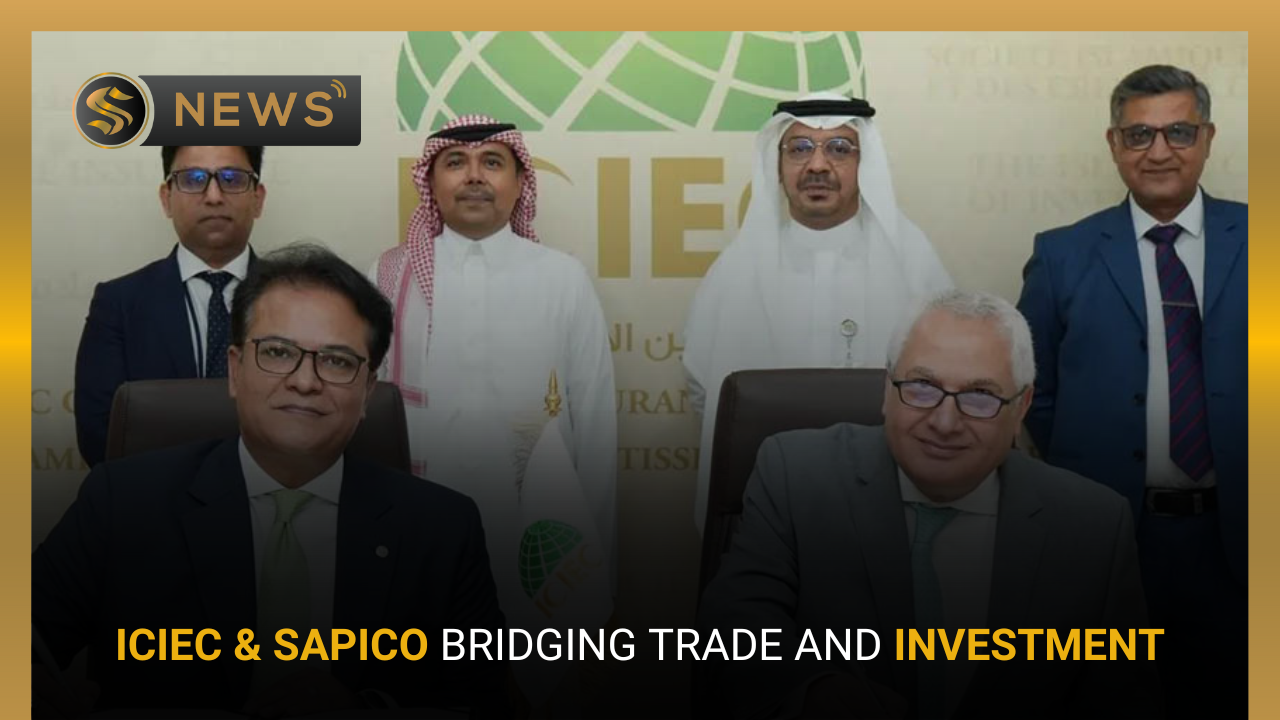 Share This Story, Choose Your Platform!
Enhanced Trade and Investment Initiatives: A Comprehensive Look at SAPICO and ICIEC's Partnership
In the dynamic world of global trade and investment, strategic collaborations often define the pace and direction of growth. One such crucial partnership has emerged between the Islamic Corporation for the Insurance of Investment and Export Credit (ICIEC) and the Saudi Pak Industrial and Agricultural Investment Company Ltd. (SAPICO).
A Groundbreaking Collaboration
These two major entities have come together to establish a deep-rooted partnership that aims at amplifying collaboration and increasing trade and investment opportunities. The essence of this partnership is captured in the Memorandum of Understanding (MoU) they've jointly signed.
Diving Deeper: What Does the Agreement Entail?
A closer look at the agreement, endorsed by the visionary CEOs Mr. Rizwan Ahmed Sheikh of SAPICO and Mr. Oussama Kaissi of ICIEC, reveals a roadmap for an impactful alliance. This alliance will cater specifically to amplifying trade and investment initiatives within the SAPICO joint venture. The key points of this collaborative agreement include:
– Sharing important information on a regular basis.
– Actively working to boost trade and grow investments.
– A strong commitment towards ensuring food security.
– Expanding interventions and support in various sectors.
– Prioritizing and funding projects related to climate-resilient, renewable energy infrastructures.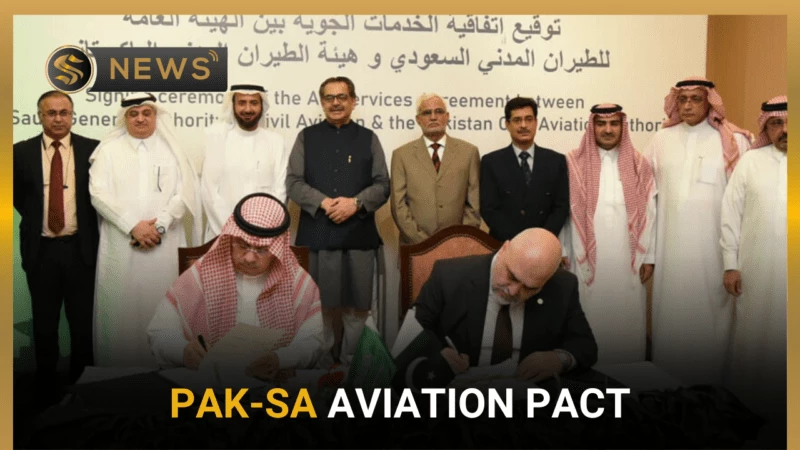 You May Also Read
Strengthening Skies: Pakistan and Saudi Arabia Forge Aviation Partnership
Shared Dreams for Progress
CEO of SAPICO, Mr. Rizwan Ahmed Sheikh, shed light on the broader implications of this alliance. For him, this isn't just a partnership between two institutions; it represents a collective dream of fostering enhanced trade and investments between two brotherly nations: Saudi and Pakistan.
This collaboration is a beacon of hope for sectors like food security, climate resilience, renewable energy, and information technology. The mutual goal is to introduce innovative trade finance solutions, provide an umbrella of protection to international investments, and give businesses a strong platform to dive deep into ventures focused on imports and exports.
Deepening Bonds: The Saudi-Pak Connection
Going beyond the commercial aspects, this collaboration strengthens the already deep-seated bonds between Saudi Arabia and Pakistan. This MoU is not just a piece of paper; it's a testament to Saudi Arabia's dedication to food security and its vision to build a climate-resilient renewable energy ecosystem.
With the shared goal of enhancing global trade and economic growth, these entities mirror the deep cultural, defense, and economic bonds that Saudi and Pakistan share. To add a feather to the cap, more than 2 million Pakistanis proudly call Saudi Arabia their home, making the Kingdom a massive support pillar for Pakistan's economy.
Looking Ahead
ICIEC's CEO, Oussama Kaissi, while discussing the MoU, emphasized its symbolic and real significance. He sees it as a token of commitment, a promise to enhance trade and investment between two powerful member states: Saudi Arabia and Pakistan. By combining their vast resources, shared expertise, and inherent strengths, ICIEC and SAPICO are setting the stage for greater trade avenues. This partnership holds the promise of bringing about significant positive changes for both countries' economies.
Sapphire Builders and Associates: Crafting Tomorrow
As we navigate through the vast avenues of trade and investment, it's essential to pause and appreciate the relentless efforts of organizations like Sapphire Builders and Associates. Beyond constructing buildings, they're building dreams and futures. This real estate and construction agency, with its unwavering commitment to its customers, offers more than just properties. They enlighten their clientele, providing them with vital education and top-of-the-line consultancy services in real estate, ensuring that every customer takes a step forward with confidence and clarity.