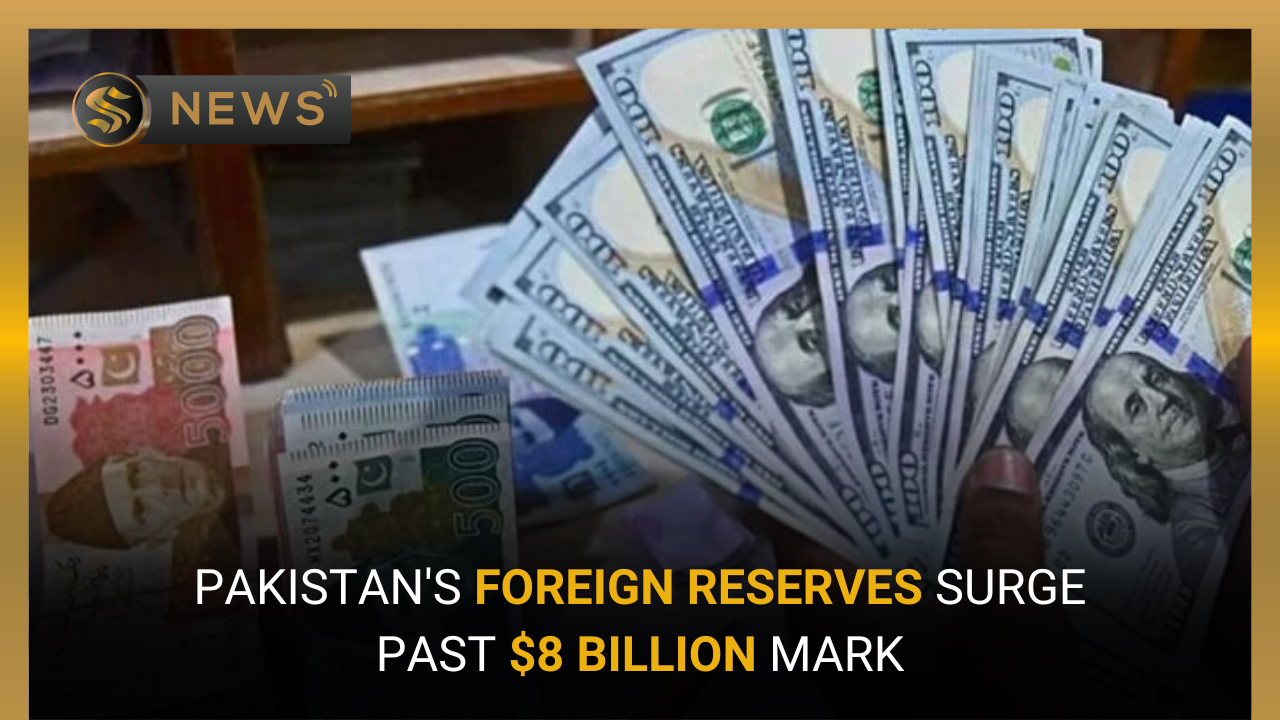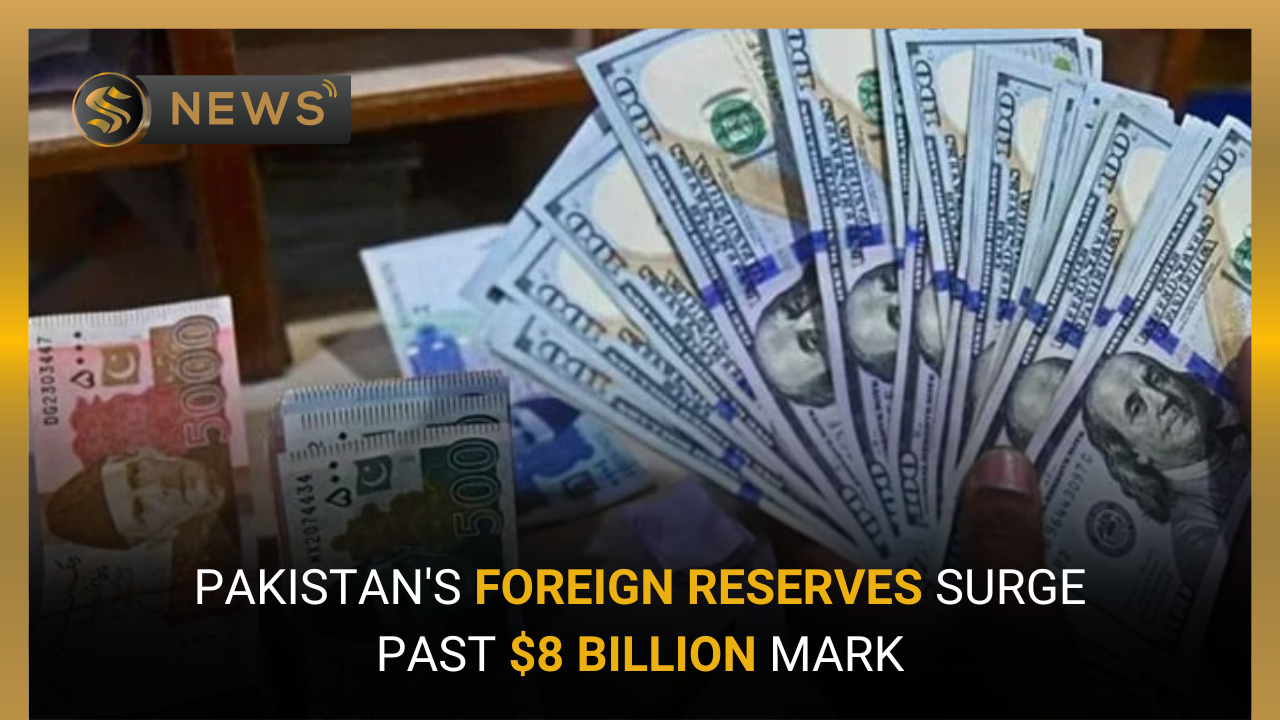 Share This Story, Choose Your Platform!
Economic Triumph – Pakistan's SBP Reserves Surpass $8 Billion in Just Nine Months
In a significant economic turnaround, Pakistan's foreign exchange reserves have surged past the $8 billion mark after a gap of nine months. The State Bank of Pakistan (SBP) announced that the total liquid foreign reserves, including those held by commercial banks, stood at $14.06 billion as of July 14, with SBP reserves at $8.7 billion and commercial bank reserves at $5.3 billion. The remarkable reserve increase was facilitated by inflows from the International Monetary Fund (IMF), the United Arab Emirates (UAE), and Saudi Arabia.
IMF and Pakistan – A Long-Awaited Agreement
Pakistan's $350 billion economy faced turmoil since November, triggered by the delay in receiving a $1.1 billion IMF tranche, part of a $6.5 billion Extended Fund Facility (EFF) agreed upon in 2019. After persistent talks and challenges, Pakistan and the IMF finally reached a long-awaited staff-level agreement (SLA) on a $3 billion "stand-by arrangement" (SBA) on June 30. This agreement opened the door for crucial inflows from various sources.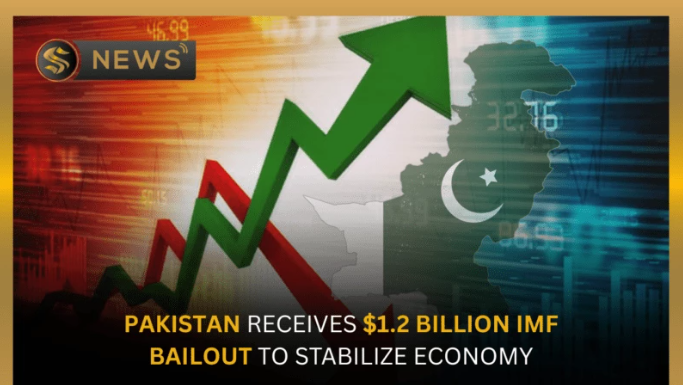 You May Also Read
Pakistan Receives $1.2 Billion IMF Bailout To Stabilize Economy
Inflows from Saudi Arabia, UAE, and IMF
Following the SLA with the IMF, Pakistan received $2 billion from Saudi Arabia on July 11 and $1 billion from the UAE on July 18. The IMF's Executive Board further approved the 9-month SBA on July 12, bolstering the country's foreign reserves. These inflows came as a lifeline for Pakistan's struggling economy, which had been at risk of defaulting due to rising inflation and insufficient foreign exchange reserves.
Reserves Doubled in a Week
With the recent inflows, the SBP's foreign exchange reserves skyrocketed by $4.2 billion in just one week, reaching $8.7 billion. This remarkable surge indicates a substantial improvement in Pakistan's economic situation and is the highest reserve position since October 2022, when the country held $8.9 billion in reserves. Moreover, Prime Minister Shehbaz Sharif's announcement of a $600 million loan rollover from China is expected to support the SBP's reserves further.
From Crisis to Stability – An Economic Turnaround
The past year had been challenging for Pakistan's economy, with foreign reserves declining steadily since the beginning of 2022. By December 30, 2022, reserves had fallen to $5.6 billion and reached their lowest point at $2.92 billion on February 3, 2023. The situation was alarming, and there were concerns about a potential debt default. However, the timely approval of the IMF bailout package brought hope for stability.
Import Cover Increased to Over Two Months
With the current reserves of $8.7 billion, Pakistan now has an import cover of more than two months. This increase in import cover is a crucial development for the country's economic stability, as it provides a buffer against external shocks and ensures the ability to finance essential imports.
Economic Reforms and Future Outlook
The recent inflows from multilateral and bilateral sources signify the international community's confidence in Pakistan's economic reforms and future prospects. The government's efforts to restore the IMF program and secure financial assistance have started to yield positive results. However, the road to sustained economic growth and stability remains challenging, and continued efforts will be required to implement structural reforms and address macroeconomic imbalances.
Conclusion
Pakistan's foreign exchange reserves have witnessed a remarkable turnaround, reaching the $8 billion mark after nine months. Inflows from the IMF, Saudi Arabia, and the UAE have played a pivotal role in bolstering the country's reserves and alleviating economic uncertainties. With an import cover of over two months, Pakistan's economy is showing signs of resilience and potential for growth. However, sustained efforts in implementing economic reforms will be crucial for long-term stability and prosperity. As the country progresses toward recovery, careful management of resources and prudent fiscal policies will be essential to ensure a robust and sustainable economic future.
Sapphire Builders & Associates strives to update its audience with recent developments at the national and international levels. We are a renowned real estate company known for our client-centric policies and great work ethics. Our trademark projects include Opal Mall and Luxury Suites, Omega Mall, and Oak Vista Luxury Services Apartments. We take immense pleasure in serving our clients and seeing them get huge profits by investing in our projects.
You can visit our blog posts for more updates on national and international developments.