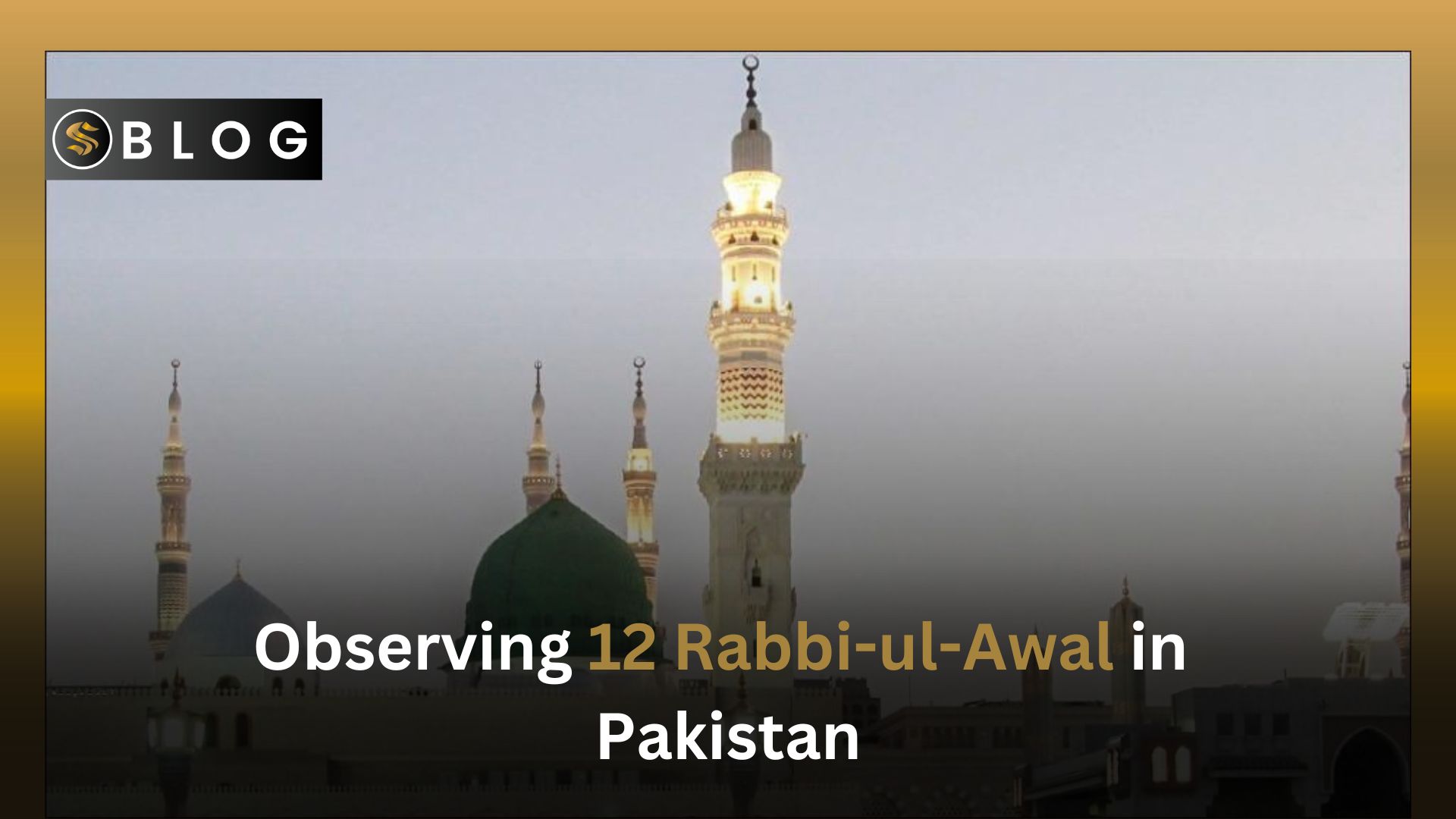 Share This Story, Choose Your Platform!
Significance of Rabbi-ul-Awal
Rabbi-ul-Awal is the third month of Islamic or Hijri Calendar, coming after Muharram and Safar. It is named as Rabbi-ul-Awal because it holds a lot of symbolic significance for Muslims. Another important event is that the calendar was declared after the Prophet Muhammad (SAW) did migration (hijrah) to Madina. It is based on moon sighting.
The literal meaning of the name suggests "The First Spring" but as it is based on Lunar Calendar hence, it can come in any season. The meaning holds a symbolic significance for the Muslims as the month is marked by birth of the Prophet (SAW), indicating Spring as a sign of happiness and hope for Muslims.
Before the advent of Islam, people in Arab were living in darkness and hopelessness. They used to perform absurd traditions that brought ease and comfort to none, but these traditions were accustomed so much in them that it was hard to even imagine not to go with them. However, things started to change for better after Islam started gaining popularity.
Moreover, this month is also substantial for Muslims because the Prophet (SAW) left this world on the same date as well. Thus, adding to the impact the day has in Islam.
Miracles at the Time of Prophet's (SAW) Birth
We are well aware that Hazrat Muhammad (SAW) embodies perfection and is the role model that Allah (SWT) has chosen for us. We are to follow his Sunnah (Hadith) in order to live a perfect life that is not just defined for us by religion but would also be advantageous for all of humanity if we were to do so.
Aminah, the mother of Prophet (SAW), narrated that she did not experience any of the typical pregnancy aches that other women experience. She also reported dreaming about giving birth to a light that travelled to the Syrian Palaces of Busra even before he was born. It was said on the night of his birth that a great light erupted from Hazrat Aminah (RA), illuminating the whole house that she was present in. Furthermore, in Persia, a 100-year-old fire that was being worshipped for such a long period of time was naturally put out as well.
Eid Milad-un-Nabi
Although there is a major disagreement about the precision of the exact date, as some of the Muslims believe that the Holy Prophet (SAW) was born in the month of Rabi-ul-Awal while others disagree due to lack of evidence. It is frequently observed by them on the 12th of Rabi-ul-Awal, which they refer to as Eid Milad-un-Nabi. Many Muslims around the world celebrate the birth of the Prophet (SAW) with great fervor. While some merely pay their respects and don't participate in the festivities. Additionally, many Muslims also observe Milad, which is the event of remembering the Prophet (SAW) with respect and reciting Naats and durood throughout the month. Some of them also believe that there is evidence found about the demise date of the Prophet (SAW) however, no precise evidence of birth on the same date.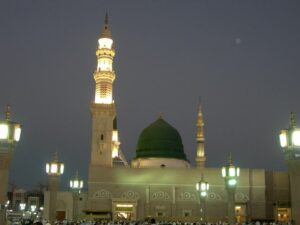 Other Important Events in Rabbi-ul-Awal
Along with the events that have been mentioned earlier, there are a few other crucial events that took place in the same Lunar Month:
First Lunar Month: The Hijrat-e-Madina began.
Imam Hassan Al-Askari passed away on the eighth day of Rabi-ul-Awal.
The grandfather of the Holy Prophet Mohammad (SAW), Hazrat Abdul Muttalib (RA) passed away on the tenth of Rabbi-ul-Awal.
On the tenth day, the Holy Prophet Muhammad (SAW) wed Hazrat Khadija (RA).
The Prophet Muhammad's (SAW) uncle, Hazrat Abu Talib (RA) passed away on the 28th of Rabi-ul-Awal.
Things Muslims Do on Rabbi-ul-Awal
In Pakistan and most of the Muslim Countries, the day is commemorated as a holiday. Muslims tend to organize special prayers in the holy places like mosques on this day and numerous Salawat (Darood Sharif) are sent upon Prophet Muhammad (SAW). As in Islam, sending Salawat upon Prophet (SAW) is considered an extremely pious act thus, Muslims try to recite it as much as they can on this day.
People also hold special rallies and processions. As Green is considered as his (SAW) favorite color so, as a gesture of love, Muslims try to honor the choice by wearing green turbans and holding green flags. In addition, folks prepare unique foods and make sure to share them among the neighbors and acquaintances in the streets, mosques, and houses.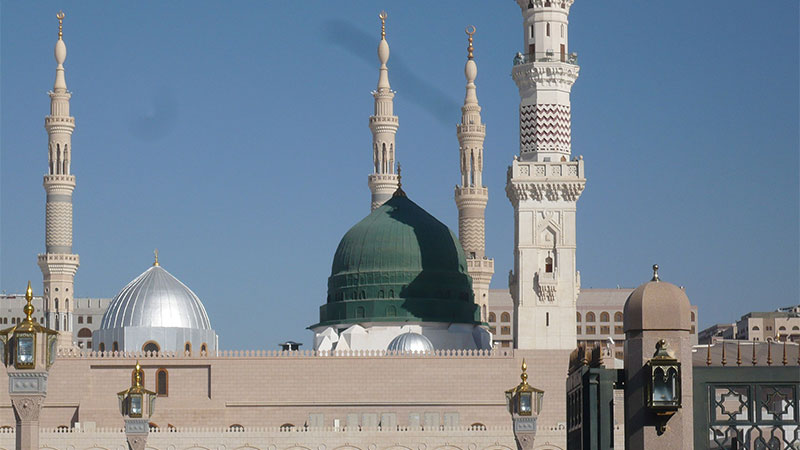 Life of Prophet Muhammad (SAW)
The Muslim Ummah realizes that Hazrat Muhammad (SAW) was sent from their Lord for their betterment. Therefore, they must hold on to his life and sunnah teachings. Muslims make a special commitment to more closely adhering to the Sunnah of their beloved Prophet on this day (SAW) because it is true that their Prophet's teachings are the sole way to achieve prosperity and growth. For all of us, Hazrat Muhammad's (SAW) character provides as the best example. His teachings are a source of illumination and hope in the dark night, not only for the Muslim community but also for all of humanity. This source of illumination and direction can direct us toward the true path of God, the path of righteousness.
In Rabi-ul-Awal, we inevitably recall the Prophet (SAW) more for his admirable qualities, but we shouldn't focus just on this month to follow his Sunnah and stay connected to him. Instead, we should take advantage of this month to establish positive habits that will allow us to follow him all year long.
In particular, Rabi-ul-Awal is a time to express gratitude to Allah for the wonderful favor of delivering the Prophet (SAW) to us and leading us to His Light. Now is the time to re-establish our connection to our mission, Allah, and His Messenger by deepening our knowledge of the Qur'an and Sunnah. Thus, getting the Rabbi-ul-Awal's greatest benefits.
For more such amazing blogs, follow Sapphire Blog.