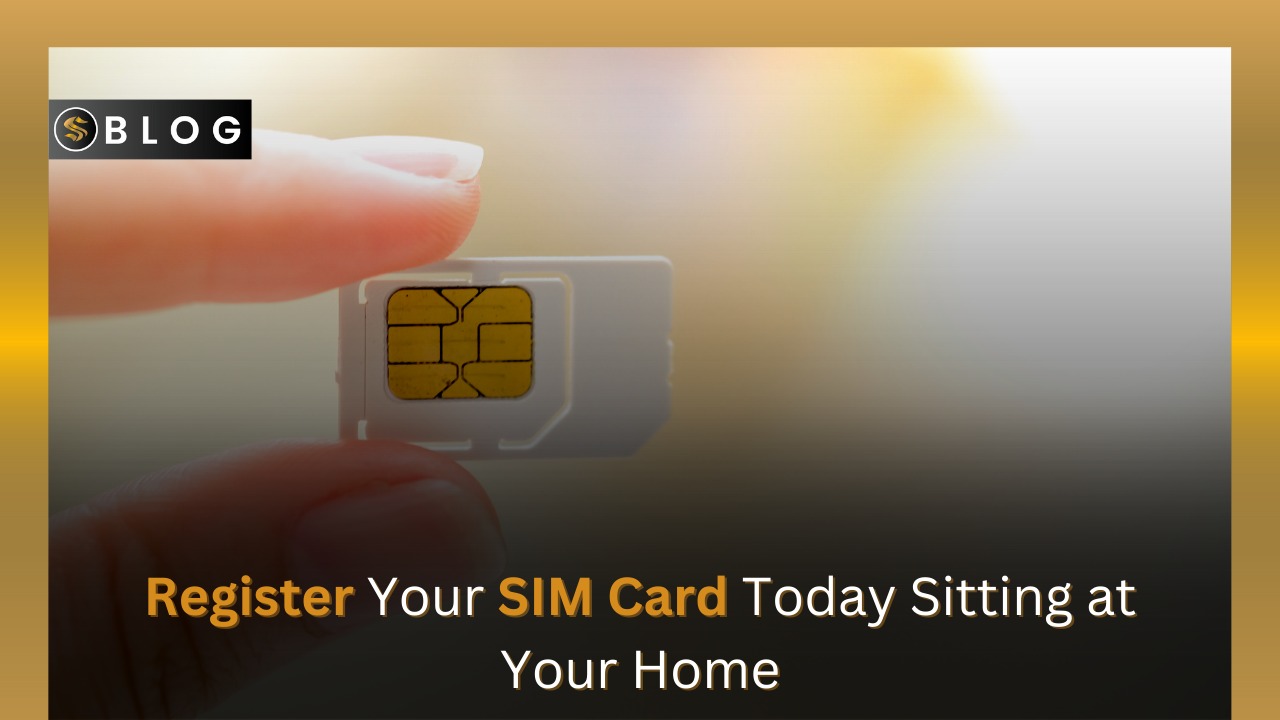 Share This Story, Choose Your Platform!
SIM Information System and Everything You Need to Know about It!
Pakistan Telecommunication System (PTA) now allows you to get your SIM card registered sitting at your house with just a few clicks.
SIM Card and Its Usage
Subscriber Identity Module (SIM) is responsible for keeping all the information regarding the user safe. It is a component of the GSM. They are practical because if your phone breaks down or runs out of battery, you can quickly remove them from their mountings and put them in other mobile devices with all the data still safe.
When it comes to PTA SIM verification via CNIC, they are also quite helpful. Millions of cellular subscribers are currently served by Pakistan's four GSM providers. All of them; Jazz/ Warid, Telenor, Ufone, and Zong might be familiar to you. How many SIMs can you actually register against your CNIC at this time, is an interesting thing to ponder on?
Pakistan Telecommunication Authority (PTA)
The government run PTA is in charge of managing and planning the country's communications infrastructure, due to which mobile phones started to become increasingly accessible and affordable to the general public in the early 2000s. The number of cellular customers in Pakistan soared in the years that followed.
In order to allow users to verify the number of SIM cards registered under their CNIC, PTA has developed this online facility. For the protection of the user as well, it is critical to know how many cards are registered in your name.
To learn how to check information online, read the whole article below.
Sapphire Builders & Associates also ensures to incorporate the latest technology in providing the services. The company allows the clients to reach out through various Social Media platforms to avoid any inconvenience that they may face during the process.
PTA and SIM Cards
One of the determining reasons for starting this information system was the increase of terrorism in the country, back in the days. Although the conditions have gotten a lot better, the system continues to get development due to the advantages that it provides, other than the one stated.
Steps to Get Your SIM Registered
If you intend to purchase a new SIM, you must register it with the National Database & Registration Authority (NADRA) using your CNIC. To enhance transparency and combat terrorism in Pakistan, PTA and NADRA collaborate to keep track of all customers with active SIM cards.
Let's talk about registering your SIM, now!
First, go to any franchise for a mobile operator, such as Jazz/Warid, Telenor, Ufone, or Zong.
Present your CNIC for Biometric Verification.
You will receive a new SIM card for your phone.
Within the next 24 hours, your card will become operational.
Online Information
Up to five SIM card connections can be stored by PTA users against their CNIC. You can follow the steps ahead to find out how many active Cards are registered against your name or CNIC. It is simple to see the total number of cards active on your CNIC, thanks to PTA's systematic technology.
Both online from the website and by SMS are options for users to confirm it.
Open the website https://cnic.sims.pk/
Fill in the information required by the window on screen.
Press "enter"
A new tab will appear consisting of all the numbers registered in your name.
Biometric Verification
If you are buying a new one, chances are that you will be required to provide scan of fingerprints for Biometric Verification. Your card will be successfully validated biometrically, by scanning your finger or thumb, and a digital record is then sent to NADRA.
Once you have it in your phone and have registered it with your CNIC, you will also get a text message to that effect. Prepaid customers frequently ask this question that as a backup phone, let's say you purchased a temporary plan, but you never used it. Is there a deadline for it? If so, when do you anticipate it taking place?
Sadly, there is no answer to this problem.
Airtime expiry, which occurs prior to a prepaid card's credit running out, is different from the card's actual expiration. Airtime typically expires 30 days from the date of purchase, like it does with Best Cellular. The expiration date varies for prepaid SIM cards with airtime scratch-off codes, although it is typically between 60 and 330 days after purchase.
Sapphire Builders & Associates prioritize to bring latest technological information for its clients to keep them updated and aware, at all times.