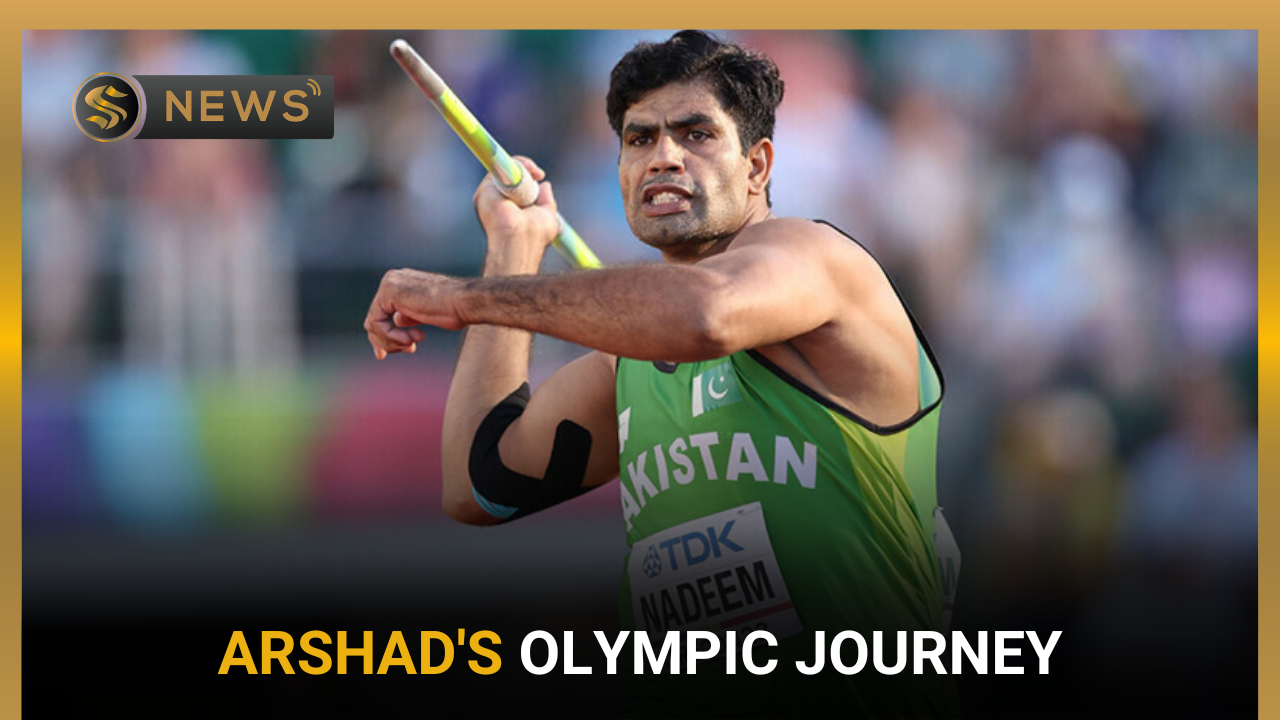 Share This Story, Choose Your Platform!
Arshad Nadeem Triumphs – Paris Olympics & World Championship Entry
Arshad Nadeem, the esteemed Commonwealth Games gold medalist, has consistently made Pakistan proud on the global athletic stage. On an unforgettable Friday in Budapest, Nadeem reconfirmed his stature in the world of athletics by achieving a monumental feat. He not only stamped his place in the imminent World Athletics Championship finals but also ensured his participation in the 2024 Paris Olympics.
Triumphant Throws in Budapest
In the qualifying rounds, the air was thick with tension. Nadeem began the round with a formidable throw of 70.63 meters. But he didn't stop there. His second attempt saw the javelin sail through the air, covering a distance of 81.53 meters. Despite these impressive throws, the benchmarks for automatic qualification stood tall: 83 meters for the World Championship final and an ambitious 85.50 meters for the Olympics in Paris.
In a defining moment that had everyone on the edge of their seats, Nadeem stepped onto the field for his third and conclusive attempt. With unmatched determination and the weight of a nation's hopes on his shoulders, he hurled the javelin, achieving an awe-inspiring 86.79 meters. This secured his esteemed position for both the forthcoming global events.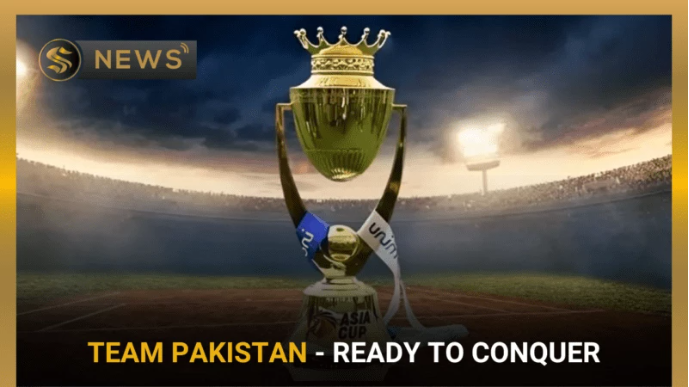 You May Also Read
Pakistan's Meteoric Rise: Favorites For Asia Cup 2023
Competition and Camaraderie
The qualifying round was rife with outstanding performances. India's Neeraj Chopra, with a throw of 88.77 meters, also made his mark, while Germany's Julian Weber clinched the runners-up position with 82.39 meters. However, Arshad Nadeem's perseverance shone through, particularly when reflecting on his previous achievements and challenges.
Overcoming Challenges and Looking Ahead
"I've battled injuries since 2016. It's been an uphill journey," Arshad shared after his successful qualification. Yet, his love for the sport and dedication to his homeland has kept him moving forward. After a year-long hiatus due to injury post his gold at the 2022 Commonwealth Games, Nadeem's recent performance is a testament to his resilience and passion.
Furthermore, his monumental throw of 90.18 meters at the Commonwealth Games the previous year had been a game-changer for Pakistan's athletic history. Not only did it secure Pakistan's first track and field medal in 56 years, but it also reinstated the nation's position in the global athletics arena.
Training, Dedication, and the Road Ahead
Behind every throw that Arshad Nadeem makes, there lies countless hours of training, sacrifice, and unwavering commitment. For athletes like Nadeem, the journey begins much before the main event. From rigorous training sessions to maintaining a disciplined lifestyle, everything counts when preparing for such major championships.
Arshad's story serves as a testament to the fact that with sheer dedication, it's possible to overcome obstacles and shine on the world stage. His resilience in the face of injuries and setbacks has made his recent accomplishments even more remarkable. It's not just about the strength or technique, but the heart and soul an athlete pours into the sport.
His journey is also a beacon of hope for aspiring athletes in Pakistan, proving that with the right guidance, infrastructure, and support, they can achieve global recognition. As the nation looks forward to the World Athletics Championship final and the Paris Olympics, hopes are high that Arshad will further engrave his name in the annals of sports history.
A Beacon of Hope for Pakistan
Nadeem's dedication and success serve as an inspiration for many young athletes in Pakistan. He passionately voiced his intent to bring glory to his homeland and seeks the nation's unwavering support and prayers as he continues on his journey.
In Appreciation: Sapphire Builders and Associates
In the light of such accomplishments, Sapphire Builders and Associates would like to extend heartfelt congratulations to our nation's star and hero, Arshad Nadeem. As a real estate and construction agency that is dedicated to the betterment of its customers, we value determination, hard work, and excellence — virtues that Arshad embodies in every throw. We wish him the best in his future endeavors and hope he continues to shine bright on the world stage.