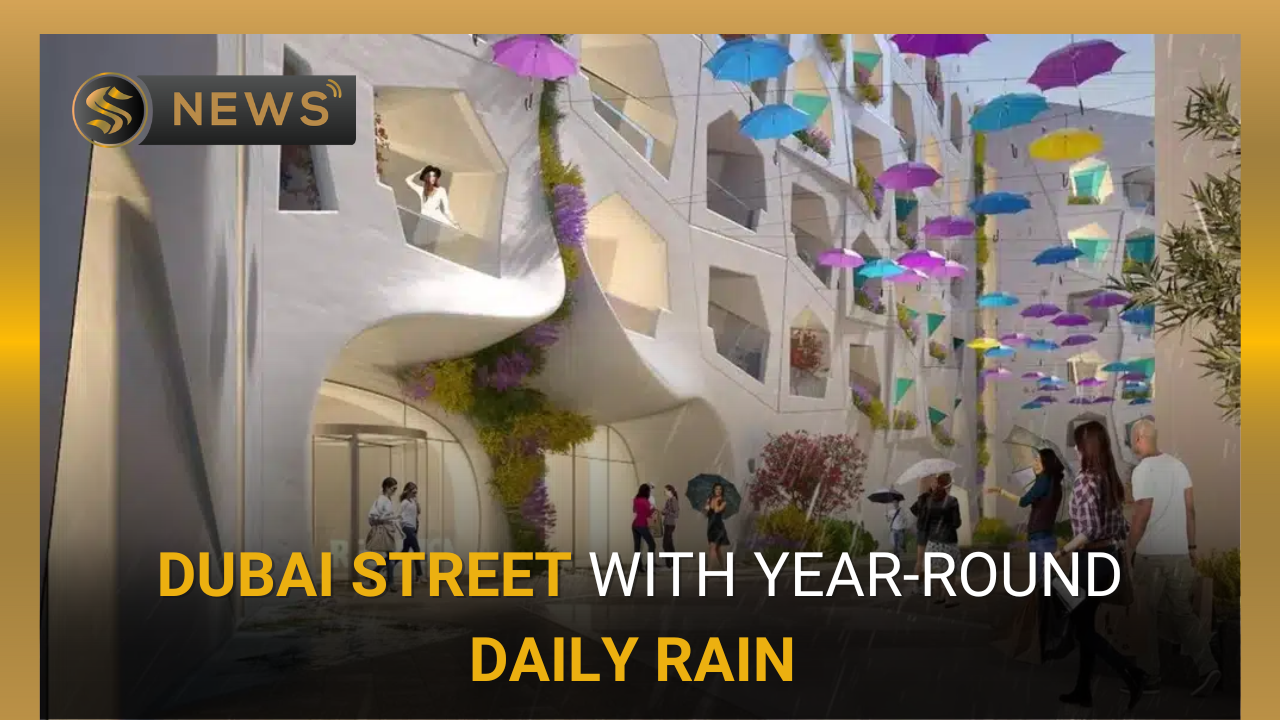 Share This Story, Choose Your Platform!
Inside the Dubai Street Where It Rains Every Day of the Year
Visitors may enjoy a nice cup of coffee while watching it rain or even snow when they choose this kilometer-long climate-controlled street. Imagine sipping a hot cup of coffee every day of the year in Dubai, in what appears to be a French Street while it pours outside. It is all possible on Raining Street. The kilometer-long climate-controlled street has an on-demand rain and snow system.
Location
This street is situated in the Côte d'Azur beach resort in the heart of Europe, on the World Islands and was created in collaboration with the renowned Fraunhofer Institute, one of Europe's top scientific organisations, despite the fact that it is still under construction and is just at the soft opening stage.
Rain Rain, Don't Go Away!
The roadway instantly transports visitors to a French street thanks to its lovely red awning with white polka dots. This street's-controlled temperature of 27 degrees, 5 km/h winds, and 60% humidity reflect the summertime conditions in Southern France.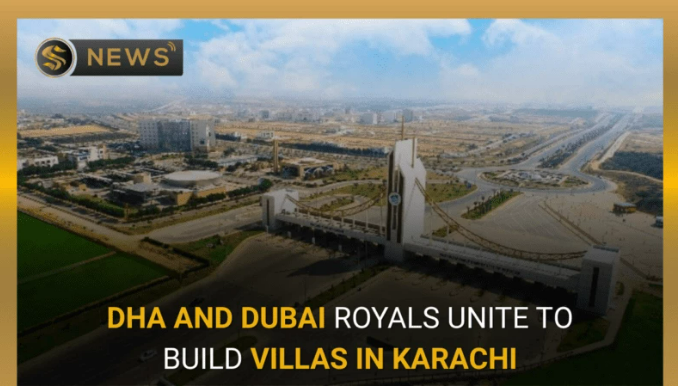 You May Also Read
Dubai Based Royal Family Signs MoU with DHA to Develop Ultra-High-End Villas in Karachi
Who Can Visit It?
Only guests who have reserved a dinner at the restaurant or a stay at the hotel are permitted access to the street. They must also go by private yacht, which is chartered ahead of time and handled by the hotel. The resort features four opulent five-star hotels with stunning coastline hotspots as their names. Currently, only the Monaco hotel, which features furnishings decorated in a French style, is open.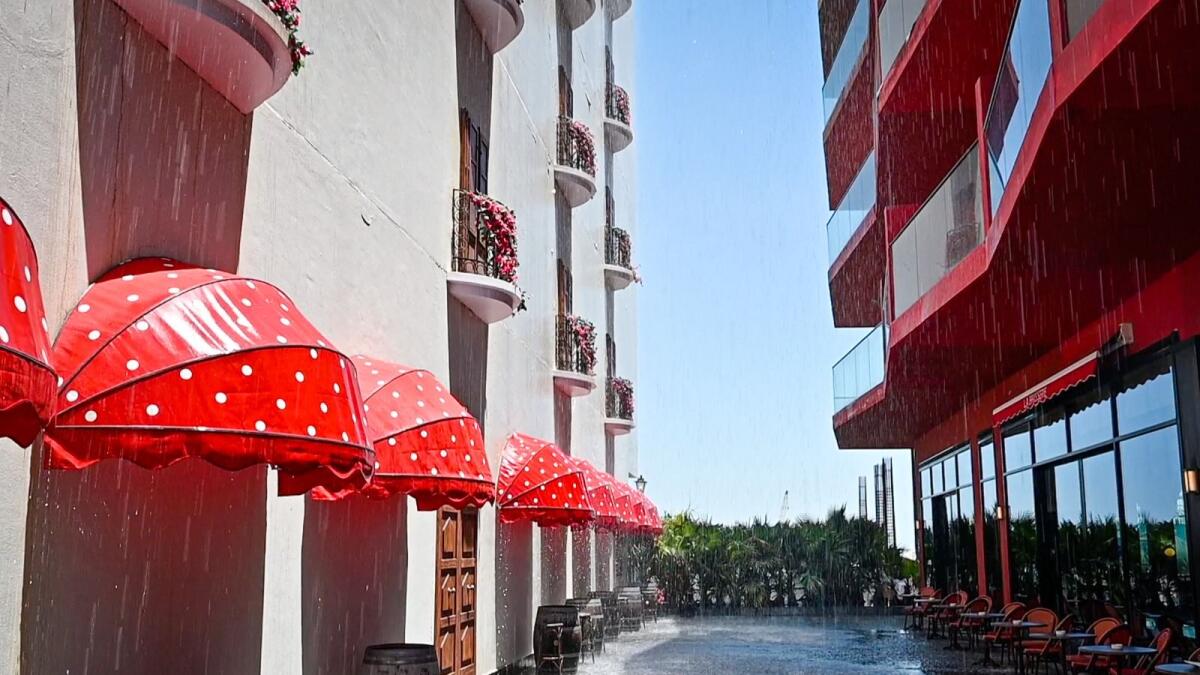 Cost of Stay
Visitors can unwind and enjoy the sun at the pristine Rainbow Beach after taking in the rain. Numerous birds may even be seen flying close to the lake and diving into it.
The resort provides a luxurious getaway at a reasonable price; ranging from Dh 5,550 to 8,550.
Analysis
In conclusion, the Dubai Street that experiences daily rainfall throughout the year, presents a fascinating and unique phenomenon. As one of Dubai's many captivating attractions, this street offers a surreal experience to visitors, allowing them to witness rain showers amidst the city's arid climate. It stands as a testament to the innovation and creativity demonstrated by the city, which continuously surprises and delights both residents and tourists alike.