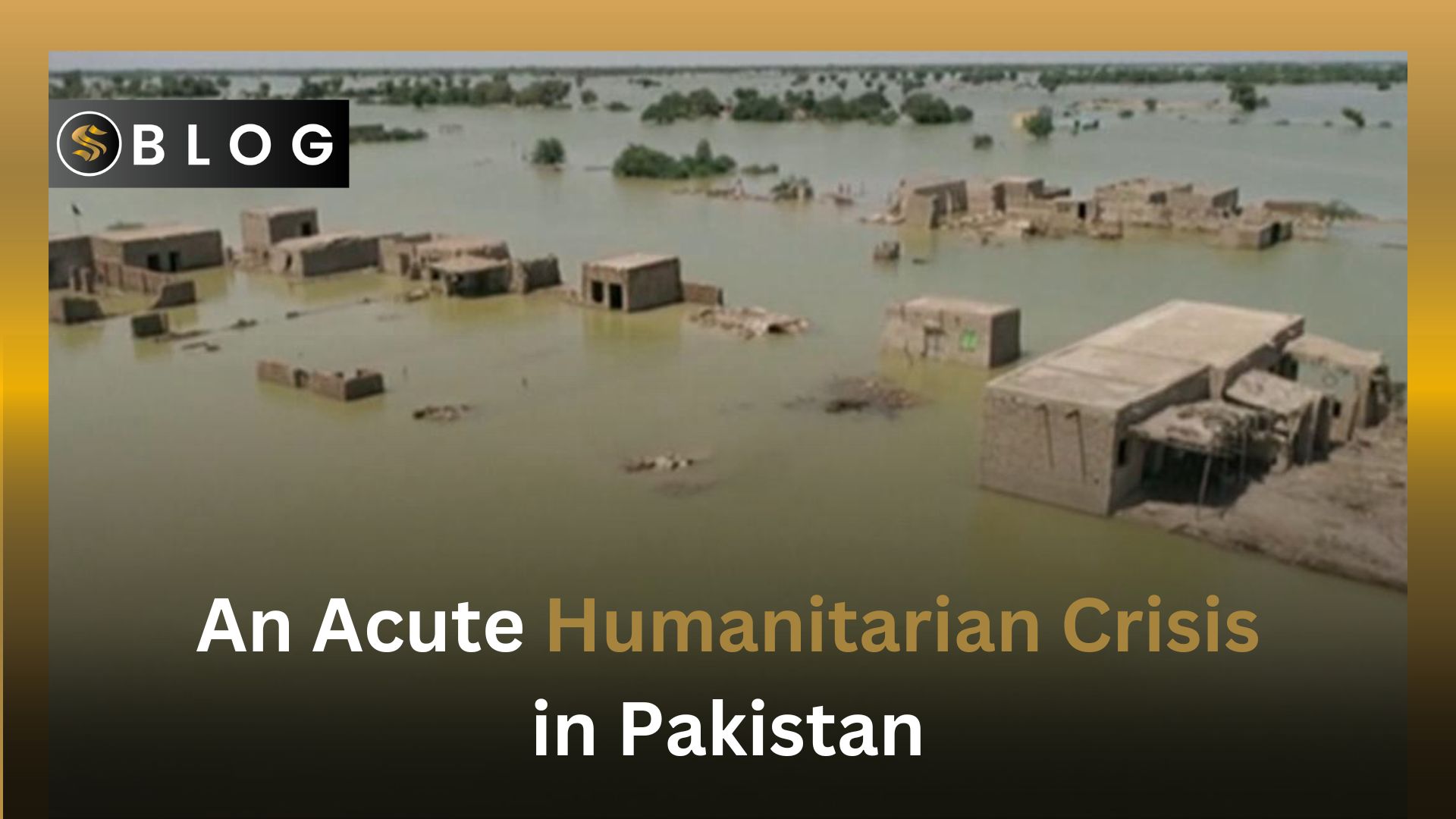 Share This Story, Choose Your Platform!
Pre-Monsoon Rains in Pakistan
Heavy rainfalls are expected every year in certain regions of Pakistan. However, this year, it was beyond expectations due to the climate change that the experts have been warning us about, for so long. These rains resulted in floods sweeping away houses of millions, rendering families helpless and homeless. According to the statistics, over 3.4 million children are now in need of assistance and at a heightened risk of waterborne infections, drowning, and hunger due to the most severe floods in history of Pakistan.
Numerous public health facilities, water systems, and educational institutions have also been damaged along with thousands of residences. Young children are living in the open with their families, without access to food, clean drinking water, or any means of support. They are exposed to a variety of new flood related dangers and hazards such as drowning in floodwaters and further damage to buildings.
People were able to get footage of several hotels being swept away by the water in Kalam. A well-known hotel was seen collapsing in the clips while people chanted their religious mantras. Authorities were observed juggling between rescuing people who need help right away with their livestock and protecting the tourists who were stranded in the localities that have been completely destroyed. As a result of this natural calamity, people have lost their valuable assets along with families. One of the locals reported that he saw his own child getting drowned with his own eyes while he was saving his other two. The story gave chills to whoever has listened to it.
All these are just snippets of the dreadful tale of one third Pakistanis, suffering at the hands of floods right now. As the rains started, the government of KPK enforced an emergency but the situation got out of control in a blink of an eye. This state of emergency will remain till 30th August. Meanwhile, the authorities will try to provide support to the affected. According to a survey done by a local news channel, over 3 million people are in immediate need of help in Pakistan right now.
Moreover, around 20 million people are rendered homeless with thousand acres of farmland absolutely destroyed. Everyone is fighting for the basic things like clean drinking water, food items, shelter over their heads, clothes, etc. The floods have proved to be a humanitarian crisis for Pakistan as it took more than 1000 lives with it.
In the pictures issued by various news channels, people were seen carrying their whatever belongings were left while being in water themselves, till knee length. Some males were seen protecting their children from drowning, one in each hand, while others were trying their best to keep their pregnant wives safe.
Active Players in Climate Change
Although Pakistan is one of the first few countries that have started experiencing the devastating consequences of climate change but are these countries active players in the Climate Change process too?
This question poses a peculiar type of dichotomy which involves the active players and result bearers. On one side, there is countries like U.S.A. who are known to consume the highest rates of non-renewable resources. This suggests that residents of such states are active players in contributing towards the climate change. However, on the other hand, is countries like Pakistan, who are barely responsible for any significant contribution in the matter. Nonetheless, as the world has witnessed, the country was among the first ones to bear the consequences of the choices made by people living miles away from them.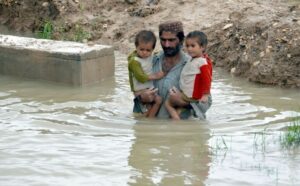 Speaking upon the subject, a lot of environmentalists tweeted regarding the unimaginable situation of Pakistan. One of them suggested that since a country that did almost nothing to contribute towards the climate change, has suffered in the hands of those who made wrong choices and continue to do so. Therefore, it should be compensated by clearing its name from any monetary loans owed by the country. Similarly, another one tweeted that all developed countries should take responsibility for helping Pakistan in overcoming from this devastating event.
Prevention from Similar Calamities in Future
What's done, is done! Can anyone undo it? No!
Then why waste time in crying over the spilled milk. The focus of the government and all those who feel anguish over the current situation should focus on "what now?" part, instead of grieving over what cannot be undone now. People have been destroyed because they lost everything including children, spouses, families, money, crops, and what not. Can anyone help them by blaming the government or concerned political party? No!
So, it leaves us with only two choices. First and foremost is to help the people, in any way one can: with money, food, everyday essentials, clothes, absolutely anything. One of the prevalent issues, even in normal circumstances, is the women hygiene in Pakistan. Since not a lot of them are well-informed about the importance of hygiene therefore, they tend to overlook it usually.
More so in such circumstances when even the basic necessities are not being met. Consequently, it is crucial that people while contributing to help, keep this in mind that there are a lot of women stuck in the situation, who are pregnant or menstruating. Thus, they are in need of hygiene kits and related stuff. Hence, things should be packed considering their situation as well.
Moreover, as for the long-term goals, the most efficient way would be building the dams. It will ensure two things that will prove to be of a lot of worth. Firstly, all the funds that were once collected in the name of building dams, will be rightly utilized and the government might be able to score some good points in people's books. In addition to this, the second and more obvious benefit would be that similar flood situations could be prevented in the future. If circumstances do not allow the prevention altogether, then at least the scale of destruction will not be as high as it is right now. It would be easier for the authorities to get hold of the situation, rescue people before-hand, and manage them accordingly as well.
Helpers From Around the Globe
Together with the government, UNICEF is responding, assisting with delivery of hygiene kits, vital medical supplies, therapeutic food supplies, and safe drinking water for families but it is still not sufficient during this climate change. Since the population is more than the supplies so, more people need to come forward and help.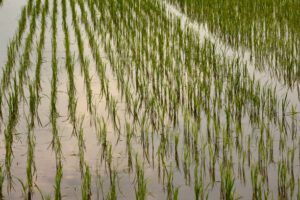 A few organizations including Meta, Apple, and Google have come forward and made significant contributions for the affected people. Furthermore, celebrities like Angelina Jolie, have also visited Pakistan and after looking at the situation herself, she has come to the conclusion that all the aids that have been given, are still not enough. The loss is far more than people are considering it to be. Among the names of those who have personally visited, there is another one, Mufti Menk. He is a Muslim Scholar, popular among young and adults equally. He recently made a short trip to Pakistan and made sure that he made no other personal or professional commitments on the trip, to anyone. He came for a cause and devoted all his time here, to it.
Conclusively, it can be seen that a lot of people have come forward to help those who had everything of their own just a couple of months back. They lived in their own houses, enjoyed their favorite meals, with their loved ones. However, a day came and took their everything with it, leaving them helpless. So, it is important that everyone come together and help each other in this time of need.
Humanity needs us, people need us. It is also important not to donate anything blindly. Give only to those organizations that you trust are going to deliver the donations honestly and safely to those who need them. In the list of people who have come forward to help, the names of Hadiqa Kiani, Shehzad Roy, Hira Mani, and Resham cannot be ignored. Furthermore, there are a number of organizations that are working effortlessly as well. They include Shahid Afridi Foundation, Al-Khidmat Foundation, Halal e Ahmar, Edhi, etc. Hence, know before you give!