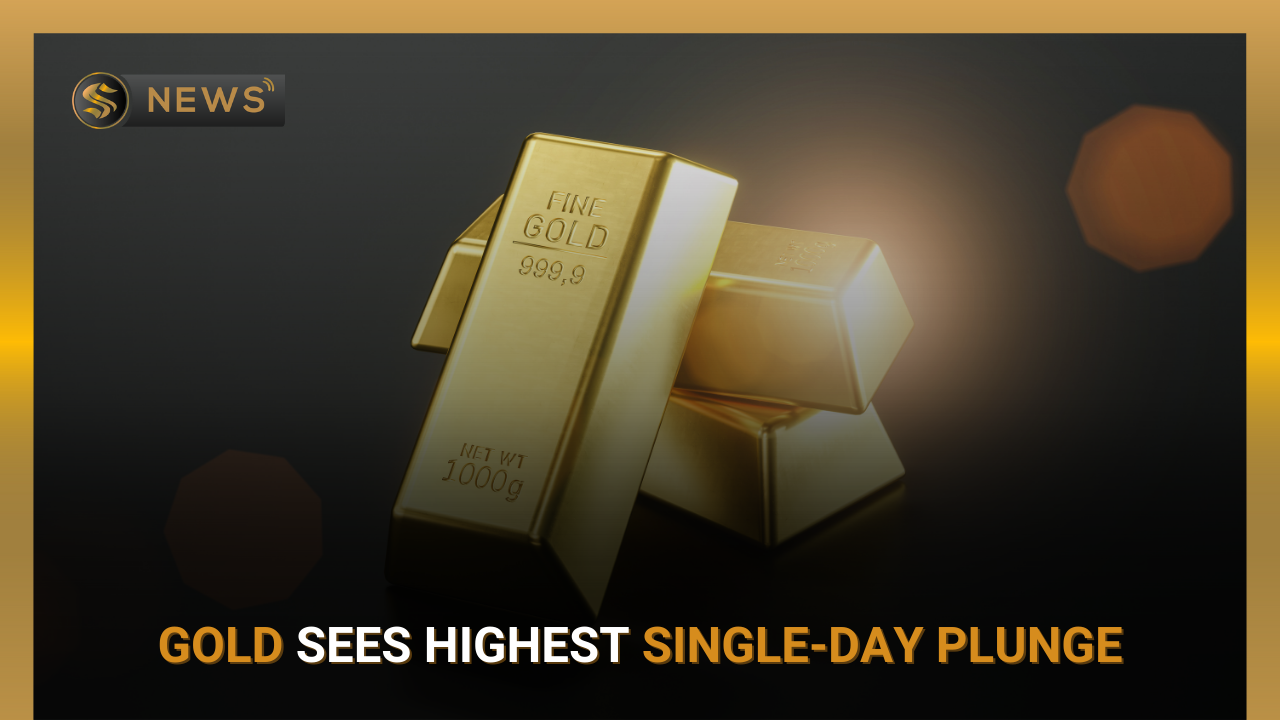 Share This Story, Choose Your Platform!
Gold Prices Experience a Decline Amidst inflation in Pakistan
The price of gold in Pakistan declined drastically in a single day on Tuesday, as the rupee slightly strengthened against the US dollar.
Investors of gold were closely following the United States Reserve's move to raise interest rates as well as its expectations for future policy because their investments rely on the interest rates usually.
The Decline
According to data supplied by the All-Pakistan Sarafa Gems and Jewelers Association (APSGJA), the price of gold declined by Rs. 9,000 per tola and Rs. 7,716 per 10 kilos to settle at Rs. 201,500 and Rs. 172,754, respectively.
The jewelers' organization also added that local gold was "overpriced" by 2500 Pakistani rupees per tola when they compared it to the Dubai's Bullion market.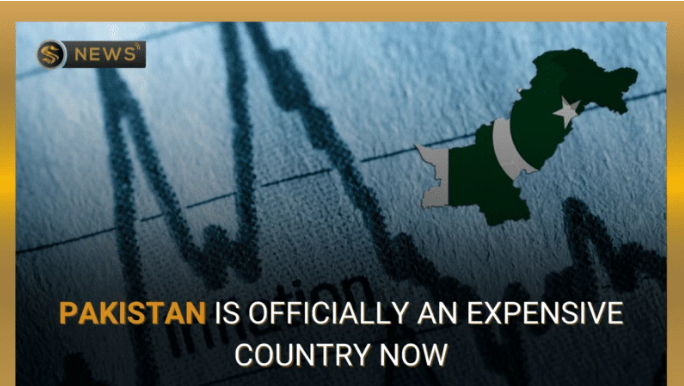 Reason
The price of gold has fallen due to a decrease in demand, as investors appear to have abandoned the safe-haven commodity in favor of the dollar, which is now freely tradeable following the lifting of the dollar cap.
Pakistani rupee showed a rise by 2 rupee against the dollar in the interbank today where 267.89 was the settlement rate. All this is due to the developments surrounding the negotiations with International monetary fund, the IMF
You May Also Read
Sharing is Caring – Sapphire shares @66.6% revenues per annum
Gold Investors
Investors were, however, only purchasing gold bars, not jewellery, which reduced the profit margins for goldsmiths and put the labour force at risk of losing jobs as jewellery producers switched to other professions in the absence of work.
The price of spot gold dropped $22 to $1,902 per ounce on the world market, marking its lowest level since January 19. However, bullion has risen 4.3% so far in January, putting it on course to rise for a third straight month.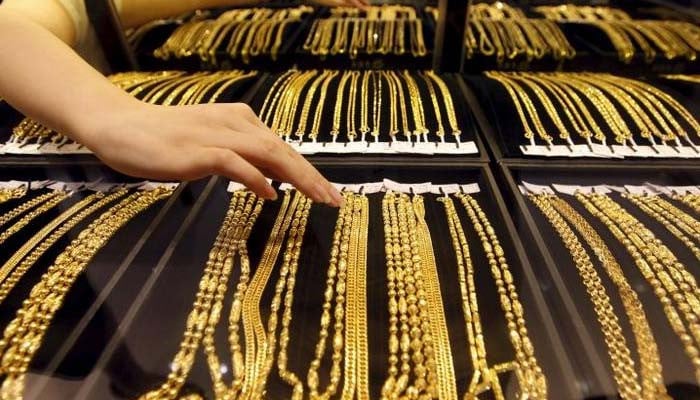 Ricardo Evangelista's Remarks

According to senior analyst of ActivTrades, at Ricardo Evangelista, "as anticipation for the Fed's rate decision and policy statement on Wednesday grows, gold prices are being compressed by a stronger dollar."
In the meantime, domestic silver prices fell by Rs. 50 per tola and Rs. 42.88 per 10 grammes, respectively, to settle at Rs. 2,250 and Rs. 1,929
Conclusion
Amidst the tension, people are finally getting positive economic news where gold price per tola declined drastically. Among many reasons one is the dollar rate fluctuation by Rs. 2, second being the decreased supply, demand, and investor behavior that add to the further decline in gold prices.