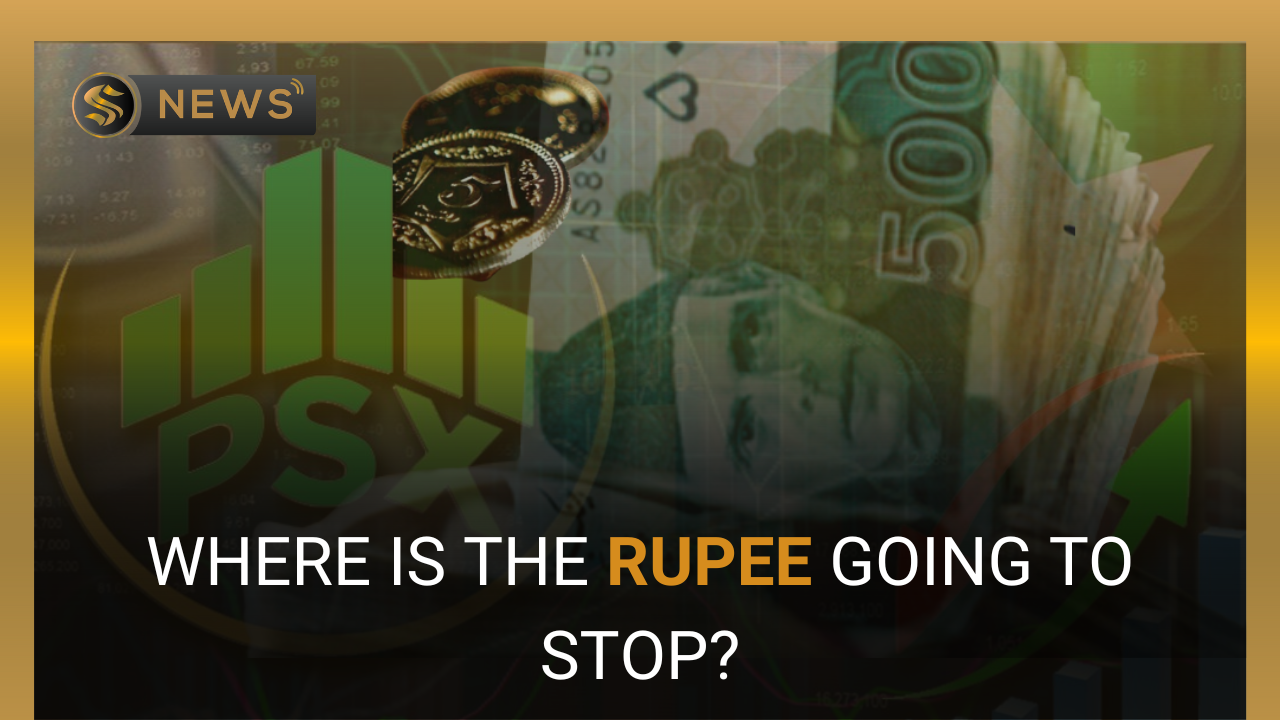 Share This Story, Choose Your Platform!
Rupee Bounced Back
In the interbank market on Monday, Pakistani Rupee recovered Rs. 3.33, closed at Rs. 232.4 against the US dollar, marking the first significant improvement in the previous one and a half months ahead of the return of Former Finance Minister Ishaq Dar to Pakistan from self-exile.
The rupee's long-awaited rebound was also aided by the drop in global oil prices to $80 per barrel from $116, in June 2022. Pakistan's import expenditure may be greatly reduced by the drop in oil prices, given how heavily it depends on imported energy to meet the demand.
For the majority of the previous week, the domestic currency held off a further decline below the record low of roughly Rs. 240. It broke a negative trend of the previous 15 working days on Friday with a meager rebound of 0.03% (or Rs. 0.06 to 239.65).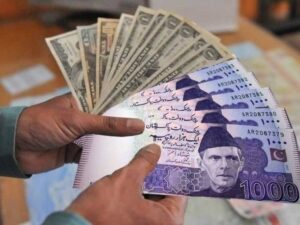 To reach Rs. 239.71 versus the US dollar after 15 working days, the currency lost over 12% (or Rs. 25), coming up only 0.23 rupees short of the record low of Rs. 239.94 set on July 28th, 2022. Gold's luster was somewhat diminished by the significant currency rebound as the price of the precious metal dropped on Monday by a remarkable Rs. 6,500 to Rs. 143,300 per tola (11.66 grams).
Dar's Tenure as Finance Minister
Muhammad Ishaq Dar was the Federal Minister for Finance of Pakistan, from 2013 to 2018 and a former senator of Pakistan, who represented the country in the Senate from 2003 to 2018.
The 72-year-old Former Minister was previously charged with having assets beyond known means, which was a major offense in 2017 corruption prosecution.
Dar was indicted by NAB in the corruption case involving the Panama Papers in September 2017, for the reason that he owned more assets than his disclosed sources of income. He then pledged to continue doing his official duties as the current finance minister but soon left for Saudi Arabia and then went to the UK for medical treatment.
Dar was the main force behind a number of reforms that helped stabilize Pakistan's already shaky economy between 2013 and 2016 during his third term as Finance Minister. The world society: media and specialists, have praised the economic initiatives he had put forth and hold Dar responsible for recovering the economy. Dar however, was declared a "proclaimed offender" for corruption in 2017 as a result of his failure to show up in court. He was eventually listed as a wanted person.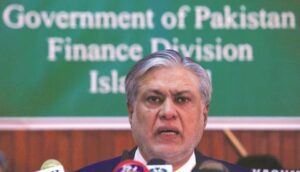 Saad Hashemy's Remarks
Speaking to The Express Tribune, independent economist Saad Hashemy stated that "considering the weak economic fundamentals, the rupee's recovery seems short-lived."
Hashemy stated that the weak Real Effective Exchange Rate (REER) measures the value of rupee against a basket of trading partners' currencies, as well as Pakistan's high debt obligations. The continued strengthening of the US dollar against other international currencies is the main factor affecting the rupee. If REER exceeds 100, imports will become more affordable and exports, more expensive. While the government is trying to improve the balance of trade, he predicted that this would worsen it along with increasing the current account deficit.
Dar is infamous for manipulating the rupee's value. He might succeed Miftah Ismail as finance minister as Ismail resigned. The restoration of domestic political and economic stability may boost the friendly nation's confidence, persuade them to deposit money in Pakistan's State Bank of Pakistan (SBP), and influence them to act quickly to invest about $6.2 billion in the country's various economic sectors.
Analysis
Ishaq Dar returned to Pakistan yesterday after 5 years of self-exile, while his return is politically criticized, rupees value against dollar has gained value. Ishaq Dar said that he is potentially taking over the finance minister's seat as Miftah Ismael has resigned from his position. As every politically situation has an impact on the economic situation of the country, likewise gold rate decreased while the value of rupee got better in this case. Per tola gold price also dropped by Rs. 6,500. In this whole situation, everyone is looking forward to long-term stability of the currency as well as economic and political situation.