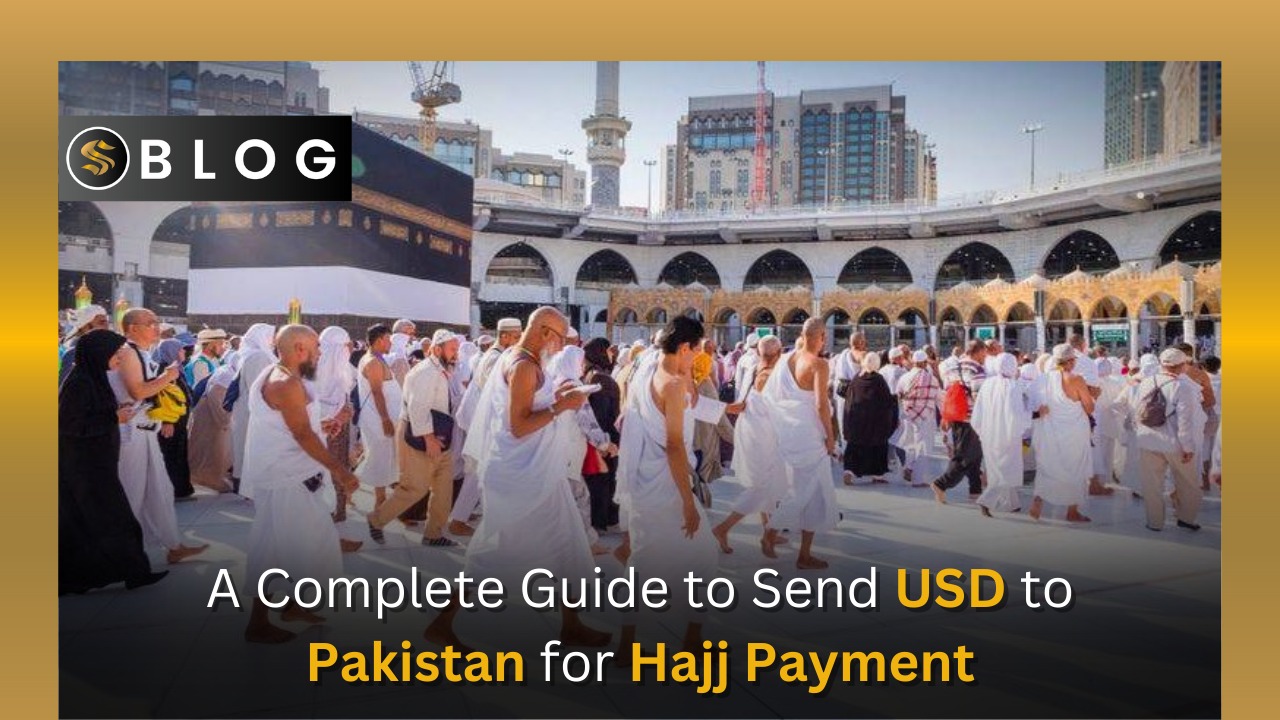 Share This Story, Choose Your Platform!
Govt. Offers Confirm Booking for Hajj Pilgrims Paying in USD
Recently, the Pakistan government announced that it has reserved a 25% quota for Hajj pilgrims who deposit their dues in dollars. This decision has sparked hope as well as controversy and raised questions about its implications.
Hajj is a significant time for Muslims around the world. Hajj is one of the five pillars of Islam and is mandatory for all able-bodied Muslims to perform at least once in their lifetime. Every year, millions of Muslims from around the world travel to Mecca in Saudi Arabia to perform the Hajj.
25% Quota
In Pakistan, the government is responsible for facilitating the Hajj pilgrimage and ensuring that the process runs smoothly. Every year, thousands of Pakistani Muslims perform the Hajj, and the government has set up a quota system to regulate the number of pilgrims who can go. However, this year, the government has introduced a new criterion for the quota system; those who deposit their Hajj dues in dollars will have a 25% quota reserved for them.
A Complete Guide to Make Hajj Payment
If you are a Pakistani citizen or a foreigner residing in Pakistan and planning to perform the Hajj pilgrimage, you may need to send USD to Pakistan for Hajj payment. Here is a complete guide to help you through the process:
Choose a Reliable Money Transfer Service
There are several options available for sending money to Pakistan, including banks, money transfer companies, and online platforms. You should choose a reliable service that offers competitive exchange rates, low fees, and fast processing times. Some popular options include Western Union, MoneyGram, Ria, Xoom, and TransferWise.
Register for an Account
If you are using an online platform or a money transfer company, you may need to register for an account. This typically involves providing your personal details, including your name, address, phone number, and email address. You may also need to provide identification documents, such as a passport or national ID card.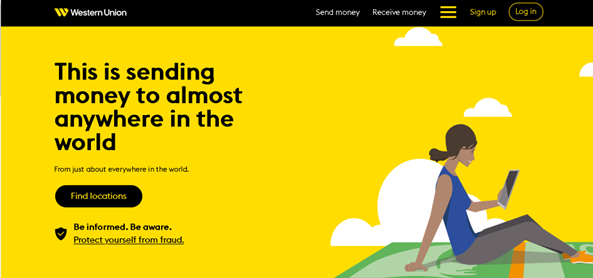 Choose the Payment Method
You can send USD to Pakistan through various payment methods, including bank transfers, credit/debit card payments, and cash deposits. Bank transfers are usually the most convenient and cost-effective option, but they may take longer to process than other methods. Cash deposits may be faster but may involve higher fees.
Provide the Recipient Details
You will need to provide the recipient's details, including their name, address, phone number, and bank account information. Make sure you have accurate information to avoid any delays or errors.
Confirm the Transaction
Once you have entered all the necessary details, review the transaction and confirm it. You may need to pay the transfer fees upfront, and the exchange rate will be calculated based on the prevailing market rate.
Track the Transfer
After you have sent the USD to Pakistan, you can track the transfer through the money transfer service's website or mobile app. You will receive a confirmation message or email once the money has been received by the recipient.
Therefore, sending USD to Pakistan for Hajj payment is a quite simple process that can be completed through various money transfer services. Just make sure you choose a reliable provider, provide accurate information, and confirm the transaction before sending the money.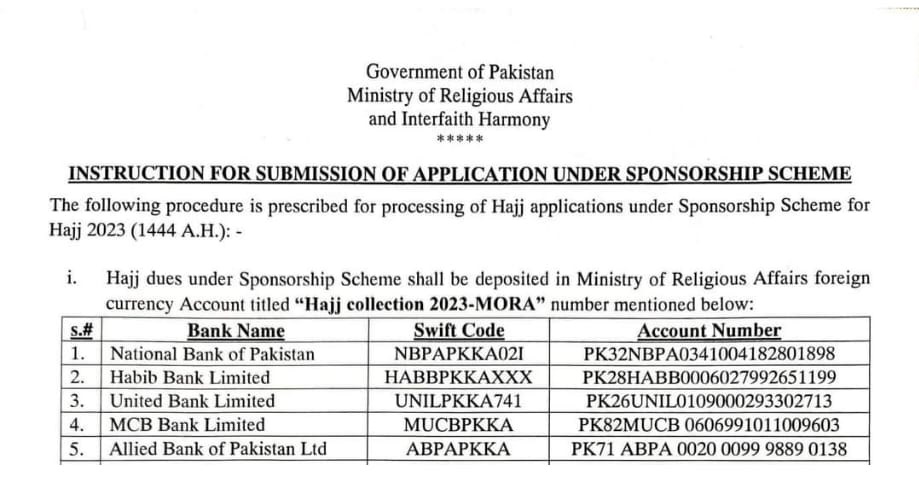 The Government of Pakistan has given out several account numbers of banks, where one can transfer the Hajj money using a SWIFT Code (a code that is required to identify banks and financial institutions worldwide) or the CNIC number, as per the convenience. With the right approach, you can ensure that your Hajj journey is hassle-free and spiritually fulfilling.
Criticism Towards the Decision
The decision has been met with criticism from various quarters. Many argue that it's discriminatory and goes against the principles of equality and justice. Those who cannot afford to deposit their dues in dollars will be at a disadvantage and may not be able to perform the Hajj. This, in turn, may lead to a widening of the gap between the rich and poor and could create resentment and division in society.
Others argue that the decision is a reflection of the government's pro-dollar policies and is an attempt to prop up the country's foreign reserves. The government has been facing a severe shortage of foreign currency and has been trying to encourage overseas Pakistanis to send remittances through legal channels. By offering a quota for those who deposit their dues in dollars, the government may be trying to incentivize them to do so.
Whatever the rationale behind the decision, it's important for the government to ensure that the Hajj quota system is fair and equitable for all. It's crucial that no one is excluded from performing the Hajj on the basis of their financial situation or their choice of currency. The Hajj is a deeply spiritual and religious journey, and it's essential that it's accessible to all who wish to perform it. The government must ensure that its policies do not hinder or impede this fundamental right.