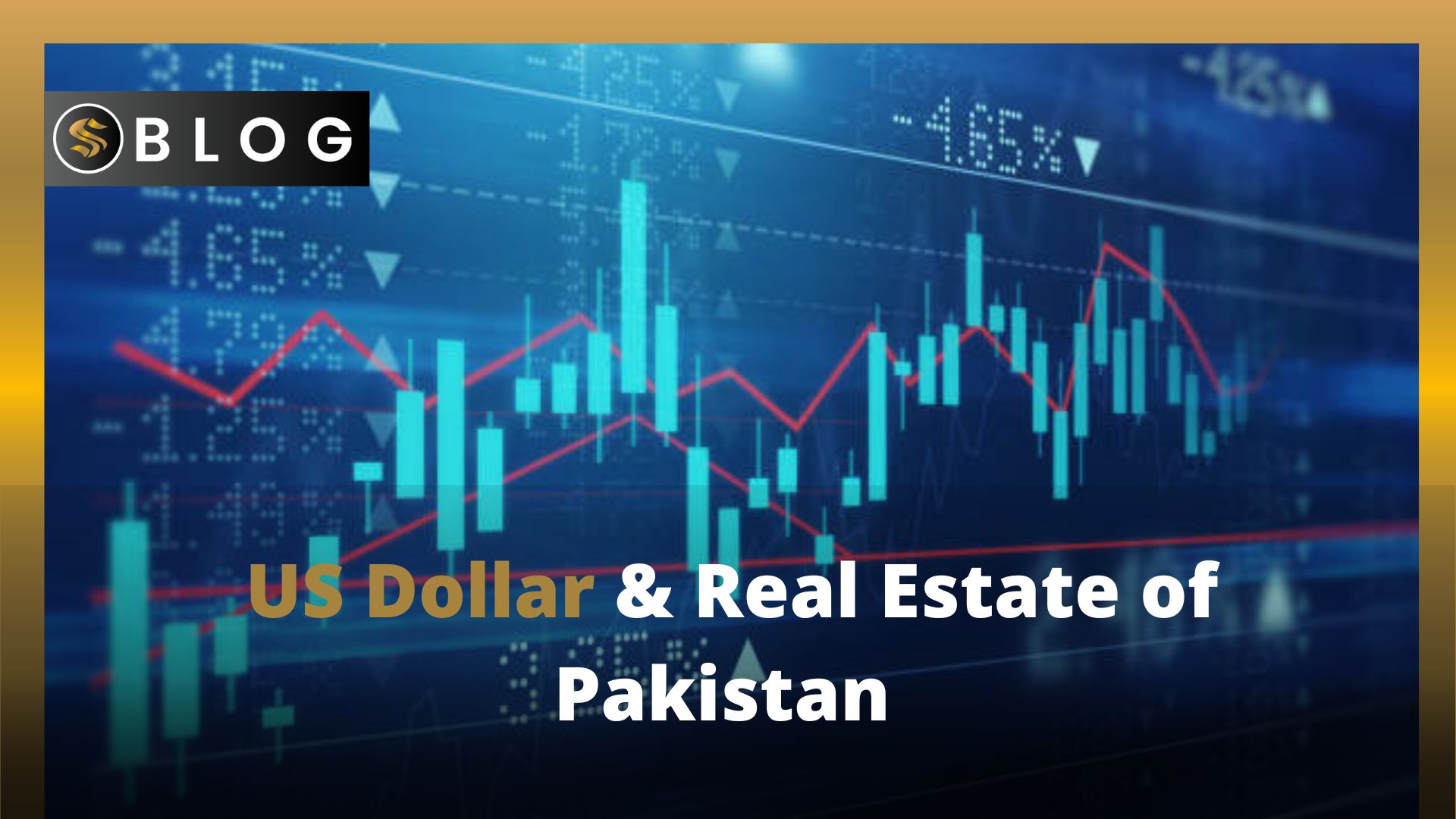 Share This Story, Choose Your Platform!
Rise and fall of Dollar; Impact on Pakistan's real estate
Pakistan's real estate market and USD to PKR exchange rate both have perplexing relation. The fact that stock exchange dollar rate straightforwardly influence the economy of Pakistan, and it drastically effects directly or indirectly to sectors of Pakistan. Same as the case of Real estate market, it rises up the inflation. Nonetheless, when you comprehend this tangled connection, you will understand that prices of property went high in previous years including building and construction materials. As aftermath of pandemic and political disruption, it is believed that the property costs are straightforwardly relative to the USD.
Pakistan's real estate holds the trillion dollar potential but there is constrained researches and statistics. In our blog, we will discuss the rise of dollar, its drastic effects on Pakistan estate market and our point of view about the future of dollar.
Pakistan's housing market partakes in the monetary growth. The land area resources contribute from 70 – 75% to the nation's bank. Total of USD 300 to USD 400 billion was assessed by the World Bank. As per economists, in recent times the decline in values and the rupee esteem was generated by an unstable political circumstance, diminution of trade holds, a disruption of disbursements, and improbability about the reactivation of the International Monetary Fund (IMF) credit programs, which might have amended the country's stability of expenditures.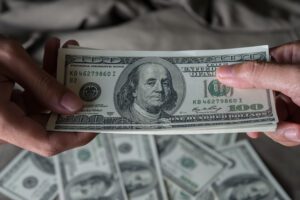 USD to PKR in Past Years
This comparison will show the rise and fall of dollar in the Pakistan market, and how it has altered the real estate property prices.
The price of USD to PKR was at 60 in the start of the 21st century but slowly it took a toll and started increasing day by day. Now if we look back at 2005 or even 2014, the rate was much lower and economy was stable and real estate sector was progressing at high pace. But in recent years, national and international crisis have damaged the economy of Pakistan, researches and scholars worldwide have even showed the threat of bankruptcy now 2022.
Let's take an overview of USD to PKR rates. For instance, In 2016, USD to PKR was at 104 but shot to 134 in 2018,In 2019, rate stayed at 150 and with the end of 2020, it only increased 5 percent and ended with 160. In span of 2 years 2021 to till now, the rate of dollar went historical high and in result Pakistan is facing economic crisis which includes heavy imposed tax of all imported items, low ratio of progress, minimum exports, highest inflation of all time etc. In 2021, USD to PKR was 176 but in the present year, it was 193 in mid-year which was followed by 240, being the highest currency rate in Pakistan's history and on 26 August 2022 rate stands at 220.
And in current scenario, it is expected that it might go high and Pakistanis will face tax and extreme inflation. The Federal Minister for Finance and Revenue Miftah Ismail expressed, "The public authority isn't expanding oil based commodity costs for the present time". Which was a somehow relief for burdened civilians.
Impact of Pakistan's Real Estate
The Pakistani rupee kept on falling in past few years, hitting a lowest of 200 against the US dollar in the interbank market. Which lead to devaluation of Pakistani currency.
The impact of devaluation of rupee was drastic for the real estate sector as housing estate business had challenging times in such disruptive environment. It has confronted monetary, financial, governmental complications, uncertainties of policies, inflation of construction material, limited clienteles, restricted investments and heavy duty tax.
According to the Pakistan Bureau of Statistics, the real estate market of Pakistan estimated value of $300 to $400 billion, which makes about 2% of Pakistan's total Gross domestic product (GDP). But the Pakistani rupee lost around 25% of its worth against the US dollar in only last two years and if we compare the prices of a residential property only. The per square ft. price was 9,000 back in 2020 but the current price is now PKR 15, 433, which also varies on area of investment, prices of commercial properties from 80,000 to Lacs and plot prices in lacs and crore, enunciates volumes about the ongoing hyperinflation.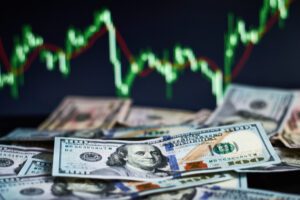 Even with the spike of dollar, real estate sector is thriving and currently, among top progressive business. And with the property schemes and programs initiated by Ex-Prime Minister Imran Khan have flourished the market of estate and overseas Pakistani were declared as assets to the Pakistani economy. And schemes like Naya Pakistan Housing Scheme, Roshan Digital Accounts, Roshan Apna Ghar, Overseas schemes in Islamabad intrigued overseas to invest and exchange USD into PKR which was lauded nationally and internationally.
As real estate sector expanded and gates were opened for international transactions and investments but it needs years to properly flourish. Another factor, which needs to be highlighted that people in such crucial times are insecure or doubtful about investing in real estate as they prefer to spend their savings more in gold, stocks or crypto.
Conclusion
To some up the whole discussion, we can no doubt say that Pakistani estate market is being damaged with the spike of dollar. Since the government has started different overseas programs, initiated fundraising programs and promoted sponsorships, it might become beneficiary for the estate sector but it requires attention from the government of Pakistan. As we have witnessed in the tenure of PM Imran khan, when on his call, thousands of overseas converted their USD to PKR to save their homeland from economic failure and became savior of sinking boat.
But recent ups and downs might disturb the progression. The relation of US and PKR is complicated to explain altogether. Pakistan is at sensitive stage, and only proper consistent government can solve it. To balance up economy, Pakistan needs to focus on USD to PKR and not on PKR to USD and play their role in saving their economy and minimization of exports should be supported and praised.
For Further such informative articles, follow us on Sapphire Blog.