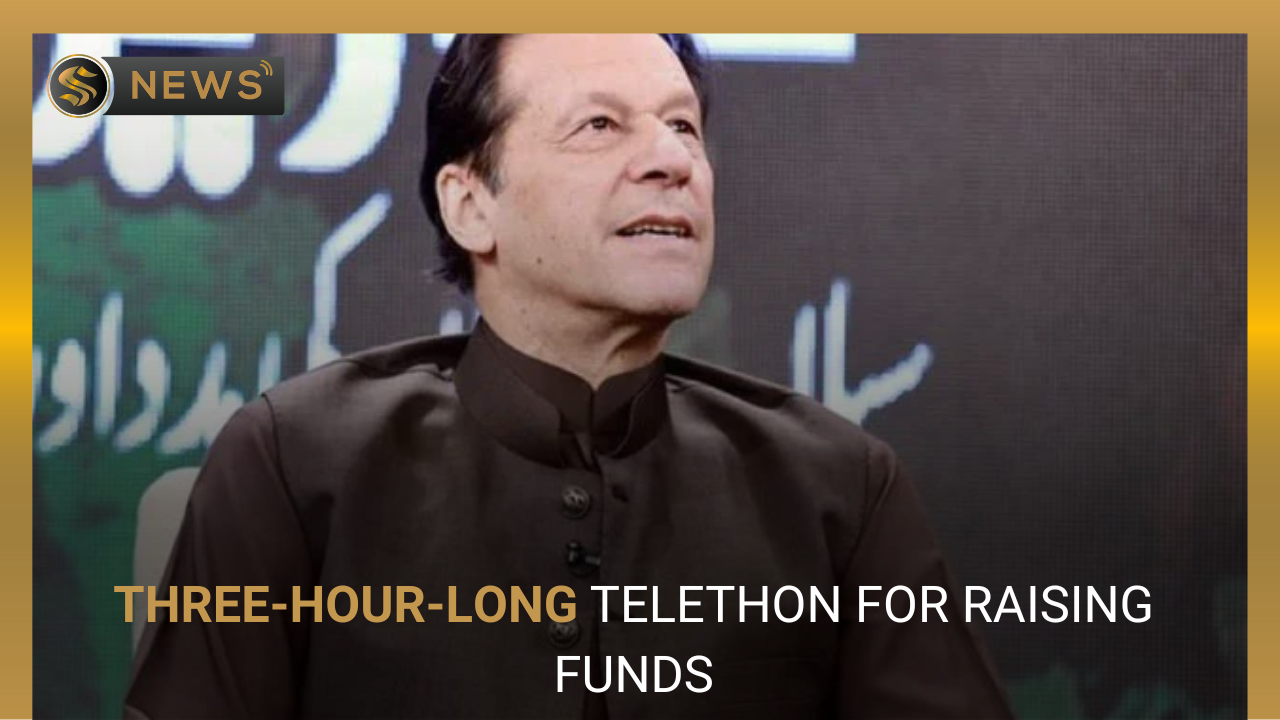 Share This Story, Choose Your Platform!
Imran Khan Raises Rs. 500 Crore Funds for Flood Victims
The Pakistan Tehreek-e-Insaf (PTI) leader and former prime minister, Imran Khan staged a global telethon on Monday to raise funds for flood victims by not only people currently residing in Pakistan but also from those living all around the world.
Senator Faisal Javed Khan, the event's moderator, said that the former prime minister earned Pakistan over Rs. 5 billion funds during a 3-hour telethon. The chief ministers of Punjab and Khyber-Pakhtunkhwa, Pervaiz Elahi and Mahmood Khan respectively, as well as Sania Nishtar, the previous prime minister's social protection advisor, took part in this telethon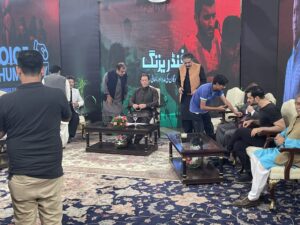 IMRAN KHAN'S CALL FOR TELETHON
Imran Khan tweeted that "I will organize a global telethon on Monday night to collect funds for flood victims" before conducting the telethon. He stated that relief activities will also be supported by the Imran Tigers. A committee led by Sania Nishtar will be constituted to decide and organize how funds will be distributed among people depending upon needs.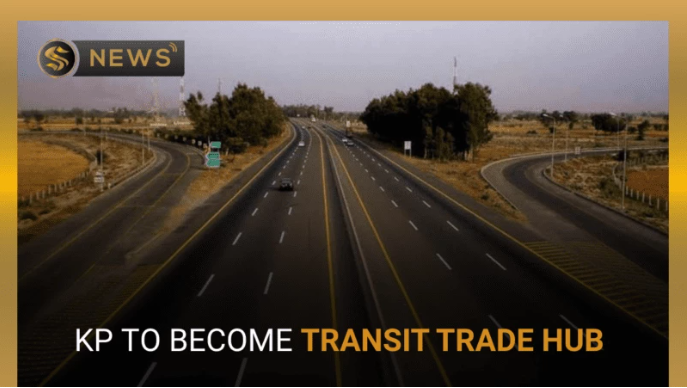 You May Also Read
KP Government to Invest Significant Funds in Development of Roads Infrastructure
THE NEED FOR COLLECTING FUNDS!
The PTI leader claimed that the floods caused by continuous monsoon rains have damaged a major portion of the whole country, while speaking during a Live Telethon that was broadcast by several TV networks. He said that more than 1,000 people had perished as a result of terrible floods. He also mentioned that these damages are estimated to account for more that Rs. 1,000 billion.
According to him, the government needs to build more dams in order to protect the citizens from destruction caused by such natural disasters in future. He said that "building dams is the only way to stop the disasters brought on by floods."
MAJOR CONTRIBUTORS
The PTI chairman stated that in addition to helping flood victims all throughout the nation, he is fighting for true independence. Amir Khan, a British-Pakistani boxer, joined the telethon and pledged Rs. 5 million to the victims. During this live session, Sardar Tanveer Ilyas Khan, the Prime Minister of Azad Jammu and Kashmir announced Rs. 30 million as well.
Maria Butt, the owner of a well-known Pakistani clothing brand also joined the telethon and donated Rs. 10 million.
Furthermore, Owner and CEO of Royal Nawaab Mohammed Waqaas congratulated Imran Khan for applauding and acknowledging the donation of £100,000 made by the renowned Asian eatery in the United Kingdom.
In addition to this, Imran Khan also made an announcement to the viewers when Mehboob Hussain of Royal Nawaab offered a donation of £100K. Mr. Hussain told Imran Khan that he and his family have always supported his philanthropic efforts and stood by him, and will always stand with him.
To this, former Prime Minister Imran Khan, in front of millions of spectators and supporters, expressed his gratitude and pride to Hussain. He claimed that people like him have to leave Pakistan in order to work overseas and work hard for more than 16 hours each day to start their enterprises and establish themselves as successful representative of their homeland.
IMRAN KHAN'S TWEET AFTER THE TELETHON
"I'm requesting that our Pakistanis living abroad continue to donate to the flood victims. Within 24 hours, the portal has received more than $2 million in donations. All of you who have already given, please accept my gratitude."